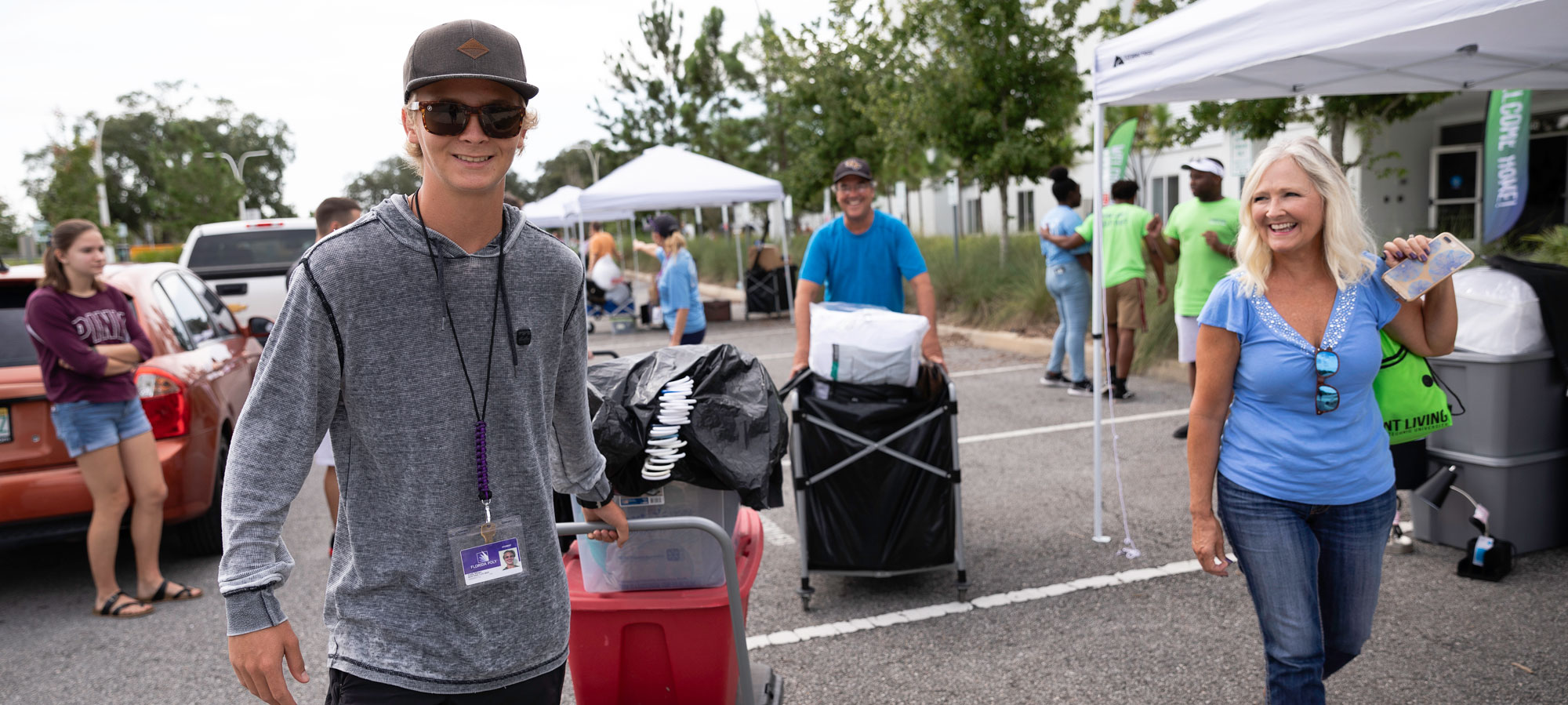 Move-In Days
Welcome Home, Phoenixes
The transition to college is a big one. The residential experience at Florida Poly is characterized by community development, strong interpersonal connections, and academic engagement. We are here for you, and our students are here for each other.
Move-in is held at the start of the fall and spring semesters prior to New Student Orientation. Procedures vary for fall and spring and are detailed on the webpages linked to below.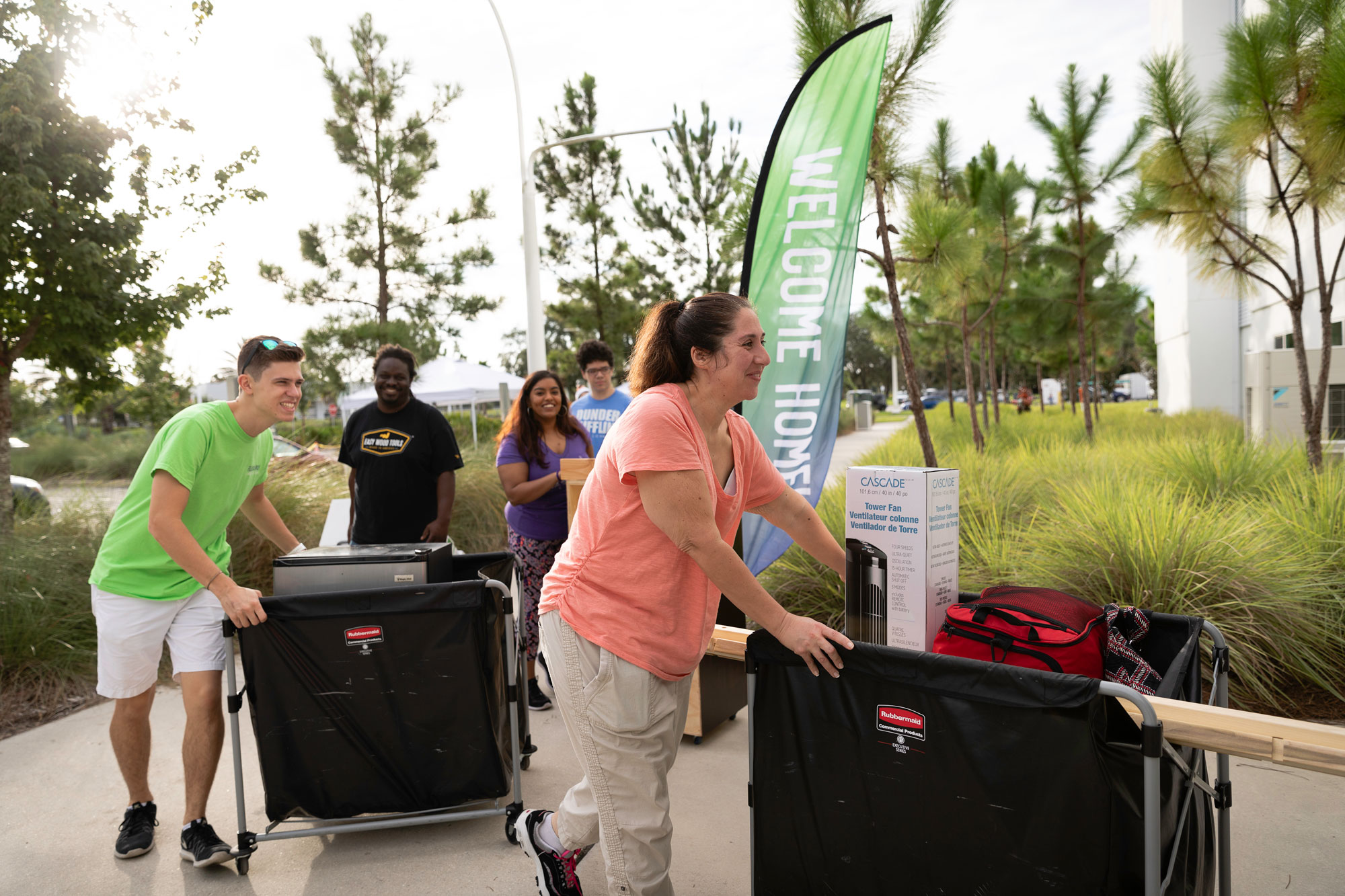 Aug. 19-22, 2022
Fall 2022
Each fall, hundreds of new and returning students move into the residence halls at Florida Poly.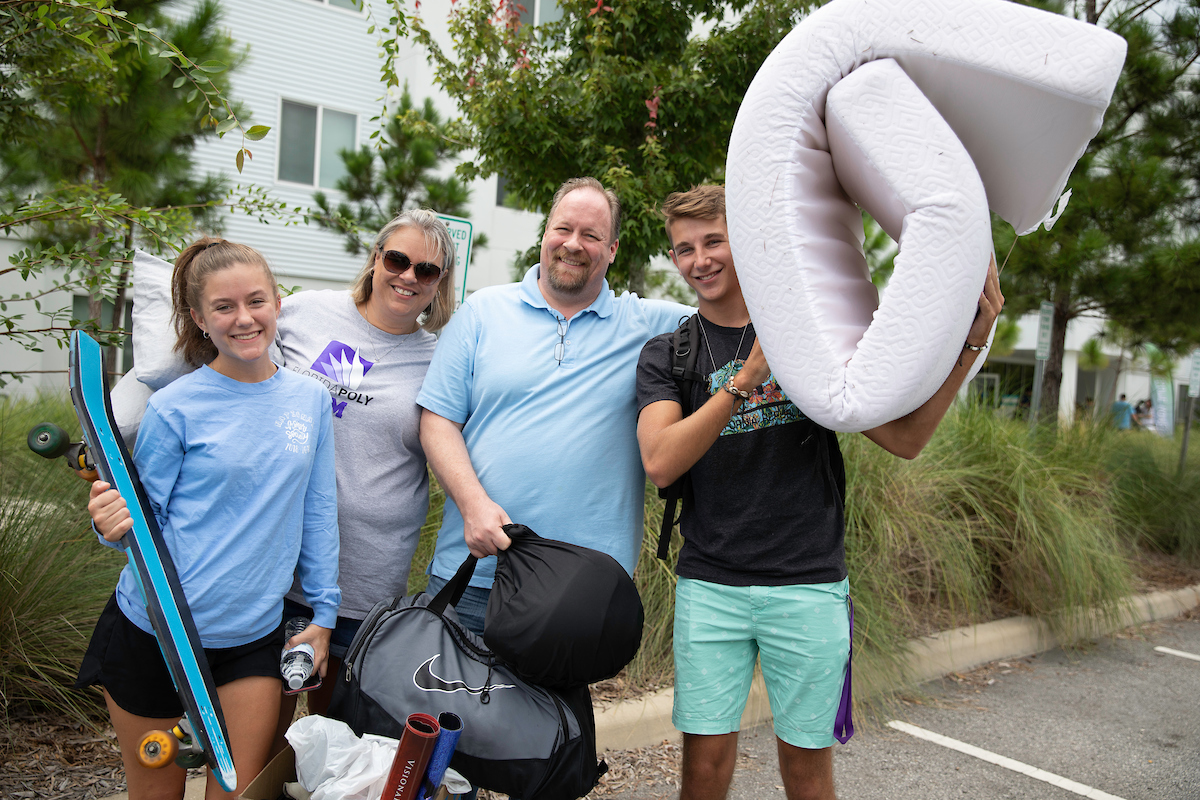 January 2023
Spring 2023
Each spring, new and transfer students move onto campus, and returning students check back into their residence halls.