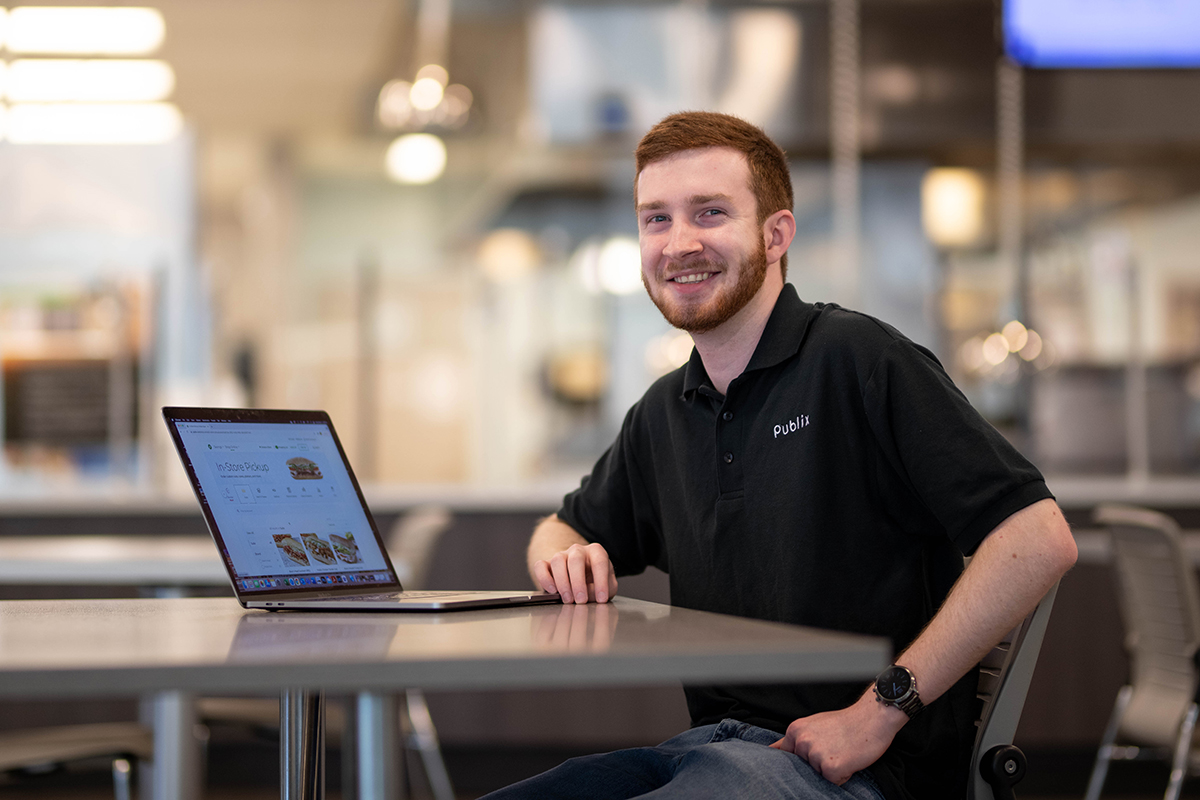 Internships
An internship is an applied learning opportunity that offers meaningful, practical work experience related to a student's field of study.
Internships allow students to apply principles and theory learned in the classroom to a professional environment. Through an internship, students are provided an opportunity for career exploration and development.
Key elements that may differentiate an internship from a job include:
Training support that builds on the student's academic program
The level of supervision and mentoring support provided on-site
The opportunity to work with a subject matter expert (SME) rather than expecting the student to be the SME
Critical reflection on the professional internship experience and the personal and professional growth achieved
According to a report by the National Association of Colleges and Employers (NACE),
"GPA and the total number of internships a student completed as an undergraduate student are the major predictors of initial career outcomes. Graduates with more internships and graduates with higher GPAs had higher odds of being employed relative to seeking employment six months after graduation. Graduates with stronger measures of academic strength and graduates with higher numbers of internships also had higher odds of being in graduate school relative to seeking employment at six months."
Read NACE's internship reports for more information.
---
Current Internship Highlights
Internship Partners
Florida Poly currently partners with more than 60 companies that provide internships for students.
Advanced Auto Parts

Aero Simulation Inc.

Aerosonic

AIG American General Companies

Amazon

Amtech

Arthrex

Auto Owners

Barney's Pumps Inc.

Benefitfocus

Best Buy

Booz Allen Hamilton

Burns & McDonnell

Busch Gardens Tampa Bay

CACI

Cisco Systems, Inc.

City of Lakeland Civil Service

CNP Agency

Coca-Cola Beverages Florida

Cognizant

Consolidated Electrical Distributors

Deloitte

DSM

Duke Energy

First Federal Bank

Florida Department of Transportation

Florida International University

Golden Rush

Huntington Ingalls Industries

Jacobs Engineering Group

JSK Consulting

Keeffe Power Engineering, LLC

Lockheed Martin

MAF Corp.

Mettler Toledo Product Inspection

NASA

National Security Agency

Navex Global, Inc.

Naval Research Enterprise Internship (NREIP)

Oasis Systems LLC

OPSWAT

Pallet One

Phosphorus Free Water Solutions

Protiviti

Publix Super Markets, Inc.

Purdue University

Radware Inc.

Reliaquest

Saddle Creek Logistics Services

Safety Solutions & Supply

SOFWERX

Southern Homes of Polk County

Summer Undergraduate Research at Florida (SURF)

Tactegy

Team Fishel

Turner Construction

Underwriter Laboratories

U.S. Department of Defense

University of North Texas

Whiting-Turner Contracting Company

WillowTree

Winter Haven Water

W.S. Badcock Corporation

Z Axis Solutions

Internship Handbook
Review Florida Poly's Internship Handbook to see what is expected from you during your internship, and for helpful tips and advice.
Internship Requirements
Use the following steps to fulfill your internship requirements:
All internships, co-ops, and fellowships should be submitted through this form, even if they do not need approval to count toward graduation requirements (i.e., requirement has already been satisfied or does not meet the minimum earned-credit requirement).
This should be filled out regardless of whether you are planning to take Professional Internship Experience (IDS 4941) for your graduation requirement.
You will receive an email to confirm your internship has been approved.
How to qualify to take Professional Internship Experience (IDS 4941)
Must have earned 72 credit hours prior to the start of your internship
Must obtain an internship, co-op, or fellowship experience that is relevant to your field of study and encompasses 100 hours of involvement
Receive approval via submission of the Internship Approval Form
Register in CAMS or contact the Office of the University Registrar for assistance.