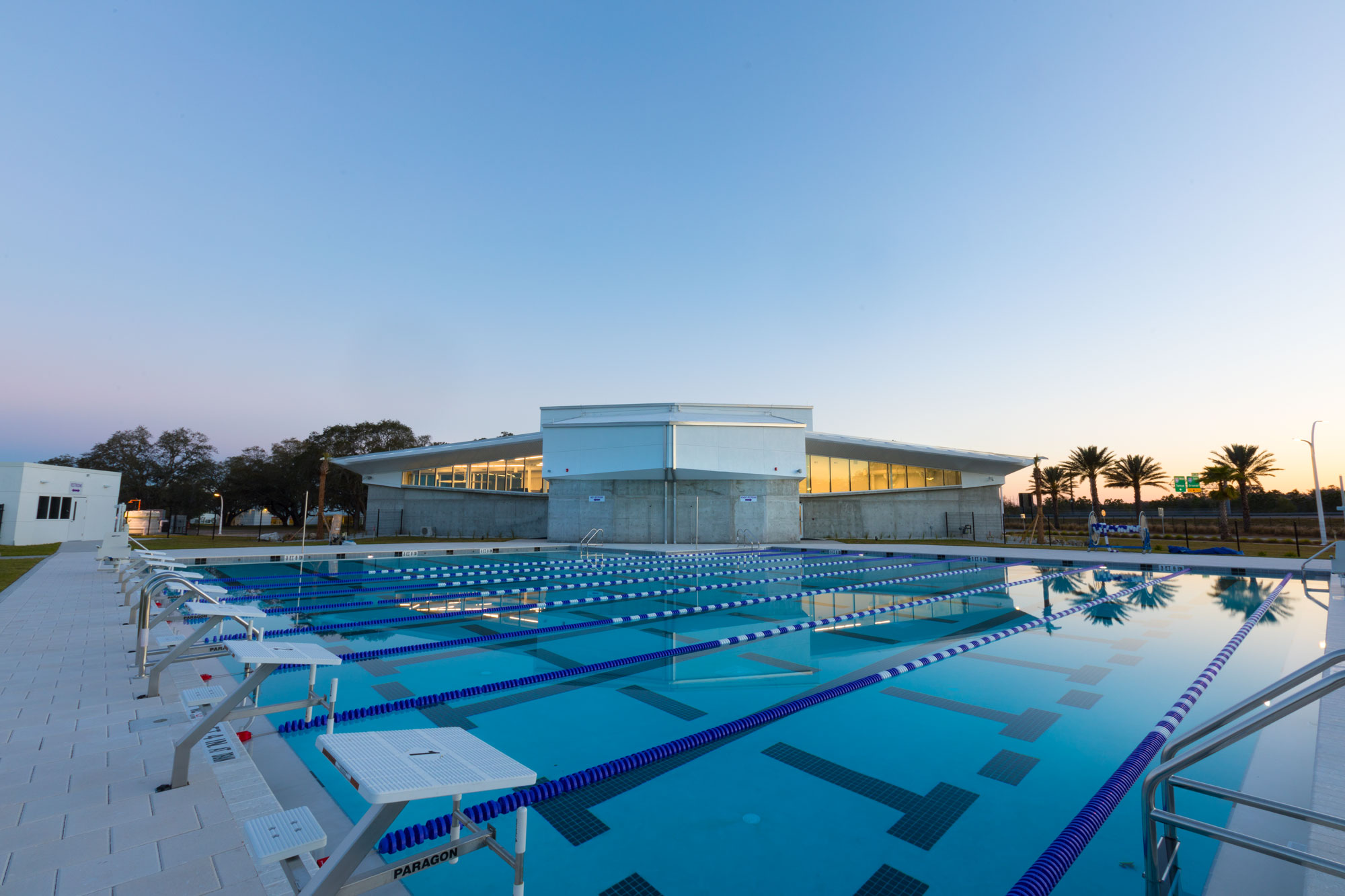 Aquatics
Florida Poly's 200,000-gallon lap pool is perfect for year-round exercise and relaxation. The pool is heated by geothermal wells, providing swimmers with the perfect water temperature all year long.
It's an ideal, low-impact way to exercise, relieve stress, have fun, and cool down.
The pool is also home to many fun activities such as dive-in movies, innertube water polo, battleship, intramural swim meets, and more. Activities are posted on the University Calendar, in the mobile app, and shared in the Weekly Phoenix.
Beach towels and hammocks are available for check out at the front desk.
Note: External groups who would like to inquire about renting the pool should contact Auxiliary Services via email.