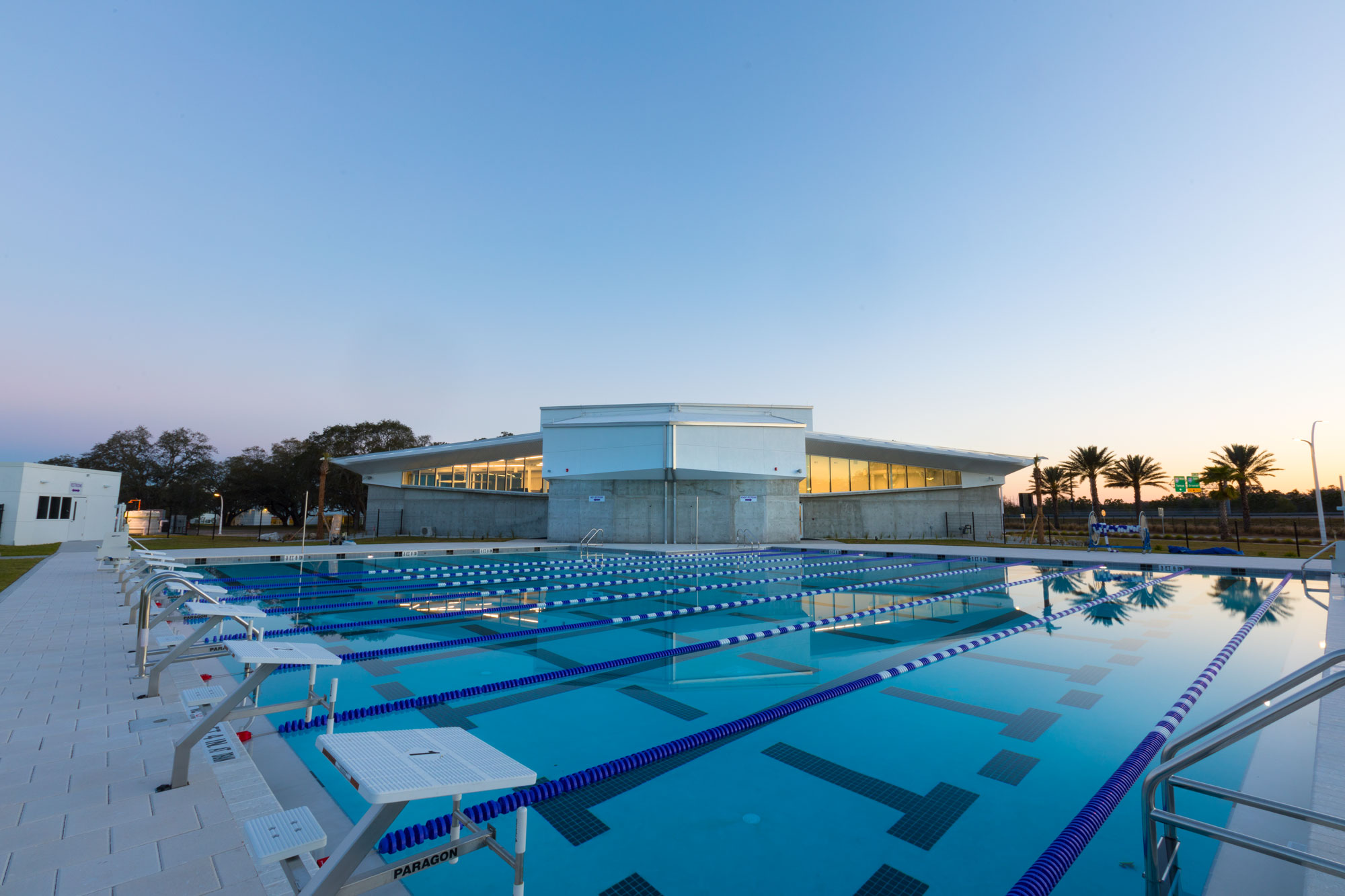 Aquatics
Florida life wouldn't be the same without access to a great pool. Florida Poly's 200,000-gallon lap pool is perfect for year-round exercise and relaxation. The pool is heated by geothermal wells, providing swimmers with the perfect water temperature all year long.
It's an ideal, low-impact way to exercise, relieve stress, have fun, and cool down.
The pool is also home to many fun activities such as dive-in movies, innertube water polo, battleship, intramural swim meets, and more. Beach towels and hammocks are available for check out at the front desk.
Student access: Check in with the front desk at the Student Development Center during normal operating hours.
Faculty/staff access: Employees must have a membership to the Student Development Center. Check in at the front desk during normal operating hours.
Community access: External groups may have an opportunity to rent the pool. To do so, contact Auxiliary Services via email.
For more information, contact  Derek Lower, student life coordinator.