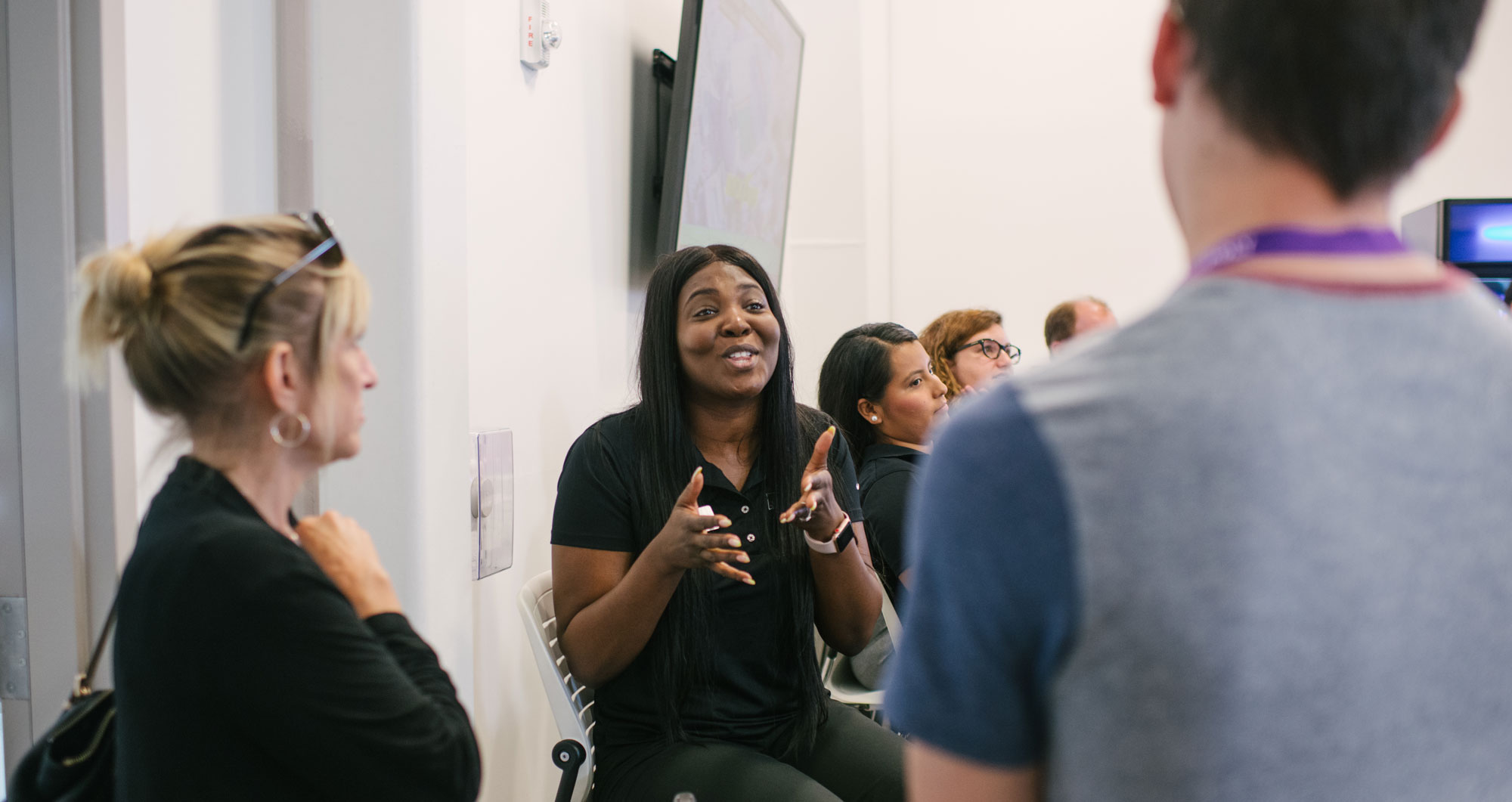 Visit Florida Poly
In Person Open House
Temporary Relocation
Due to construction, the Offices of Admissions and Financial Aid have been temporarily relocated to the Applied Research Center (ARC). Please call 863-874-4774 to schedule an appointment. Campus visits are still offered and guests can register online.
Join us for an upcoming In Person Open House
Florida Poly is excited to offer multiple opportunities for students and families to experience our innovative campus, learn about our cutting-edge programs, and be part of our Phoenix family.
Whether you want to showcase your own work or play our students' games, join us. This day-long event, held December 3, 2022 from 10 AM-4 PM, consists of Florida Poly computer science students competing for audience votes in multiple categories to win awards and bragging rights. You have the choice to play, compete or watch unique student-created games, and can attend brief seminars on cutting-edge topics in game development, cybersecurity, and computer science career paths.
Registration is closed.
Parking for the event will be in Parking Lots 4 and 6.
To schedule a weekend campus visit,
please register online.
For More Information
If you have questions related to our visit experiences please contact Michelle Powell by email or at 863-874-8634.
Admissions Open House Event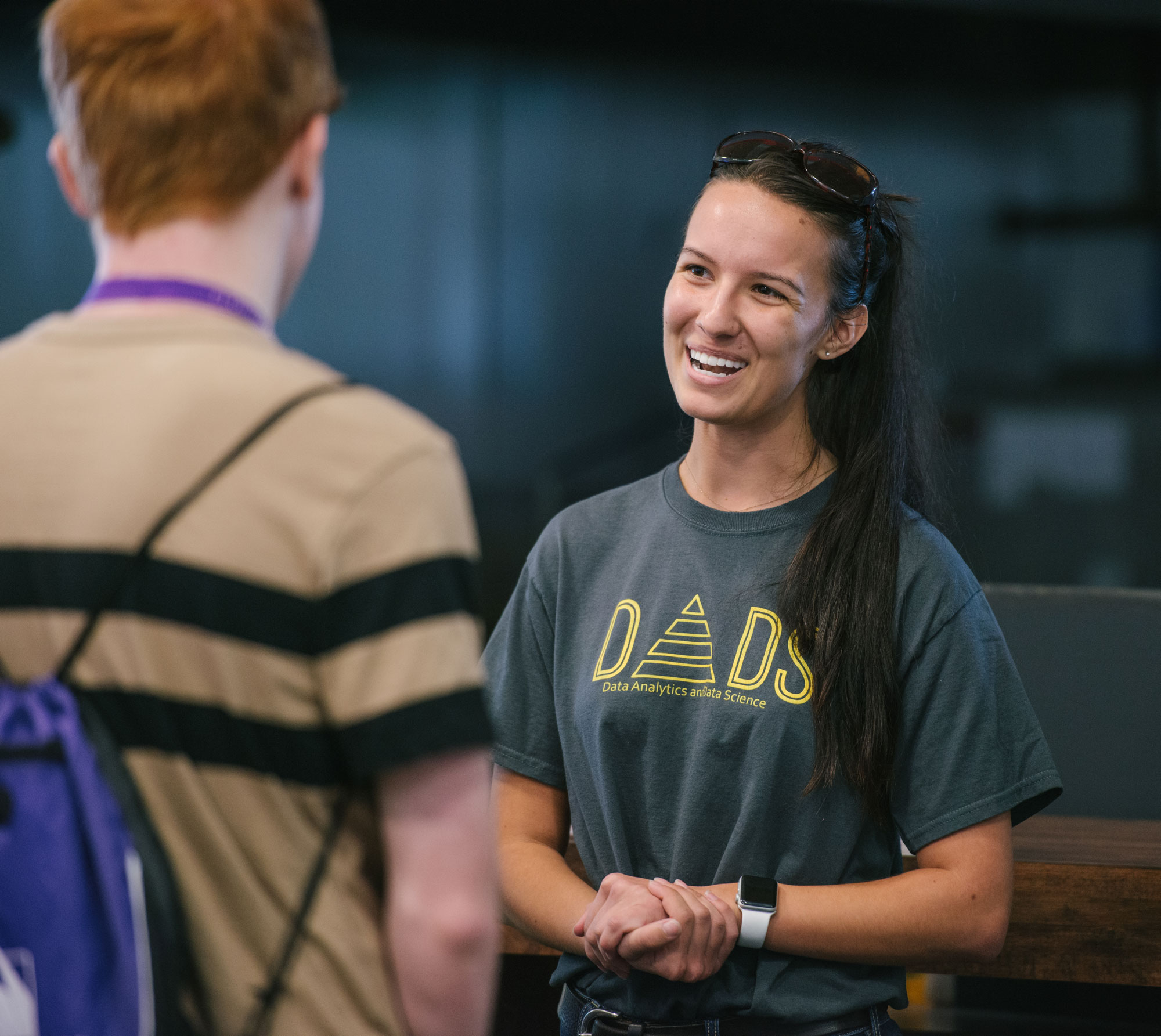 Want to visit in person now?  Currently the Office of Admissions hosts in person visits for students and their families.  Register for a campus visit here.
Check out the Florida Poly Mobile App
The app is available for free from iTunes and Google Play, for iOS and Android mobile devices.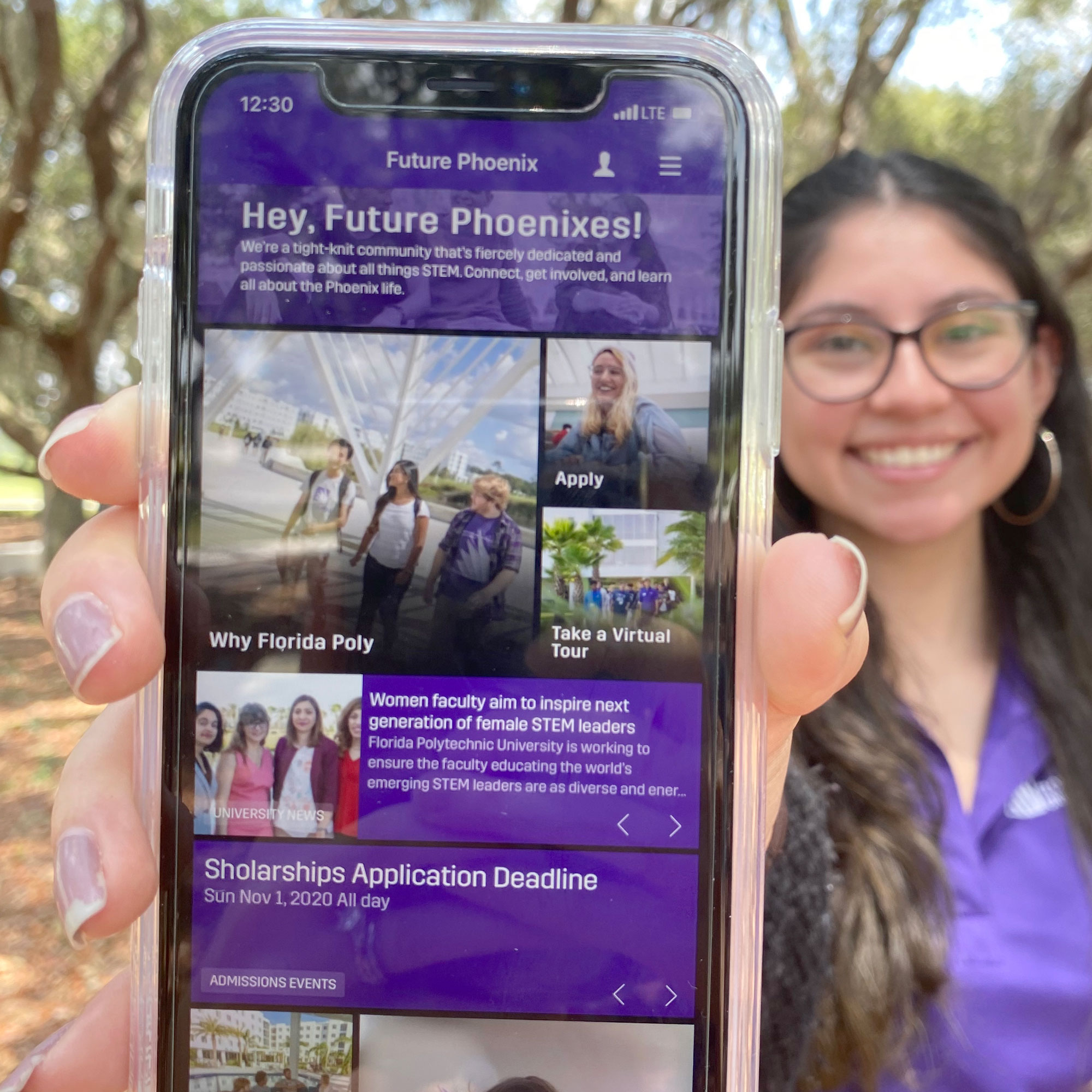 Hey, Future Phoenixes! We're a tight-knit community that's fiercely dedicated and passionate about all things STEM. Connect, get involved, and learn all about the Phoenix life in the Florida Poly Mobile app.