Florida Poly Establishes Advanced Mobility Institute

Download Now
Florida Poly Mobile

Florida Poly News
Cutting-edge research aims to save babies' lives

2019 Applications Are Open
We Don't Change With the World. We Change It.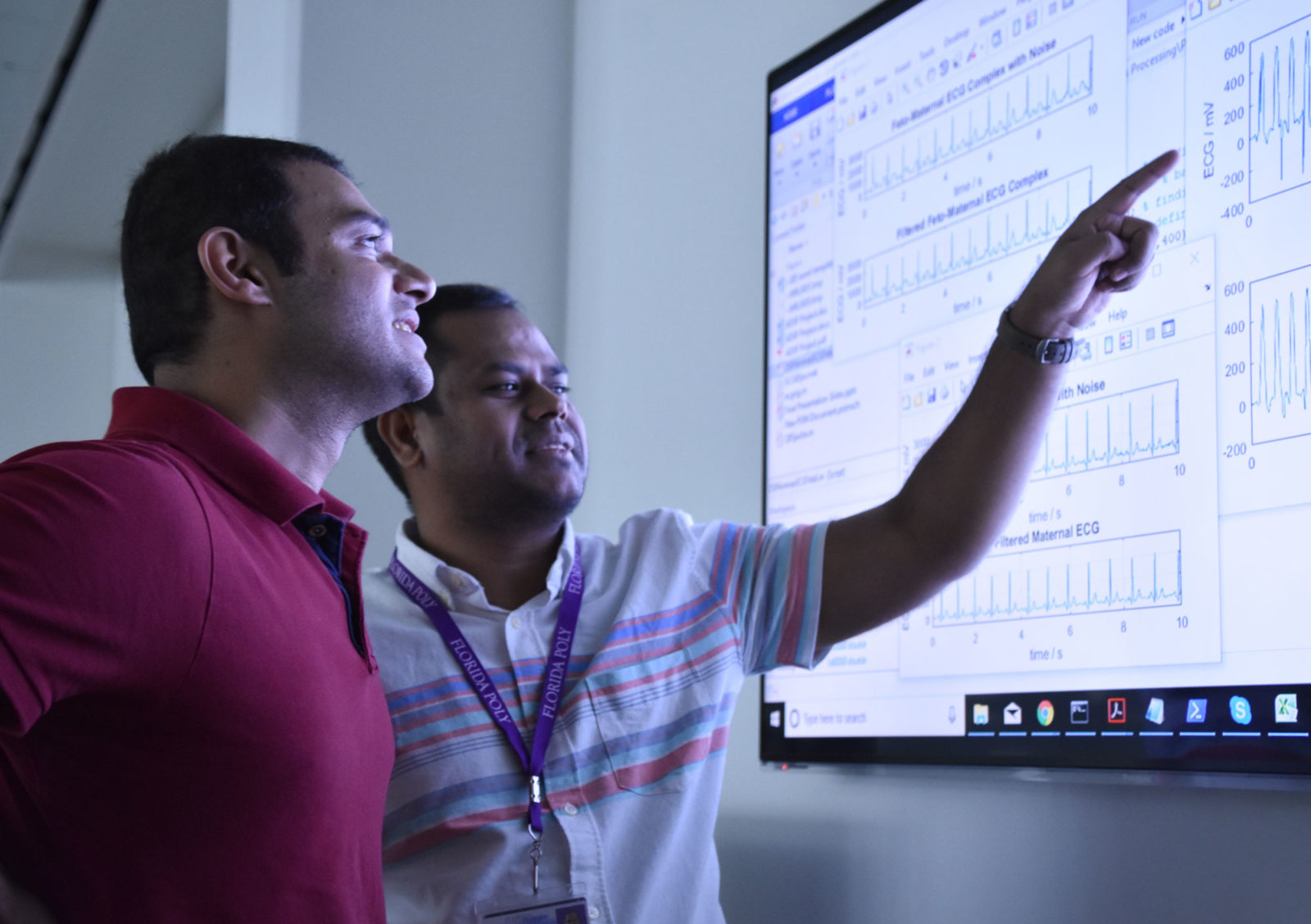 Faculty and student researchers at Florida Polytechnic University are developing a breakthrough method that would result in more accurate maternal and fetal electro-cardiogram (ECG) signals, so that babies can be properly treated for cardiac defects diagnosed before birth.
Academics
About Us
8 Degrees. All STEM Focused.
Florida Polytechnic University is Florida's only accredited public university with an exclusive focus on the core STEM disciplines of engineering, technology and applied science. Our state-of-the-art campus is conveniently located between Tampa and Orlando, in the heart of Florida's high-tech I-4 corridor. Uniquely defined by project-based learning, applied research and industry internship opportunities, Florida Poly's advanced degree programs equip graduates with the skills they need to lead the way in today's fastest-growing fields.