Florida Poly Establishes Advanced Mobility Institute

Sept. 10, 2018
Community Resource Fair

Download Now
Florida Poly Mobile

2019 Applications Are Open
We Don't Change With the World. We Change It.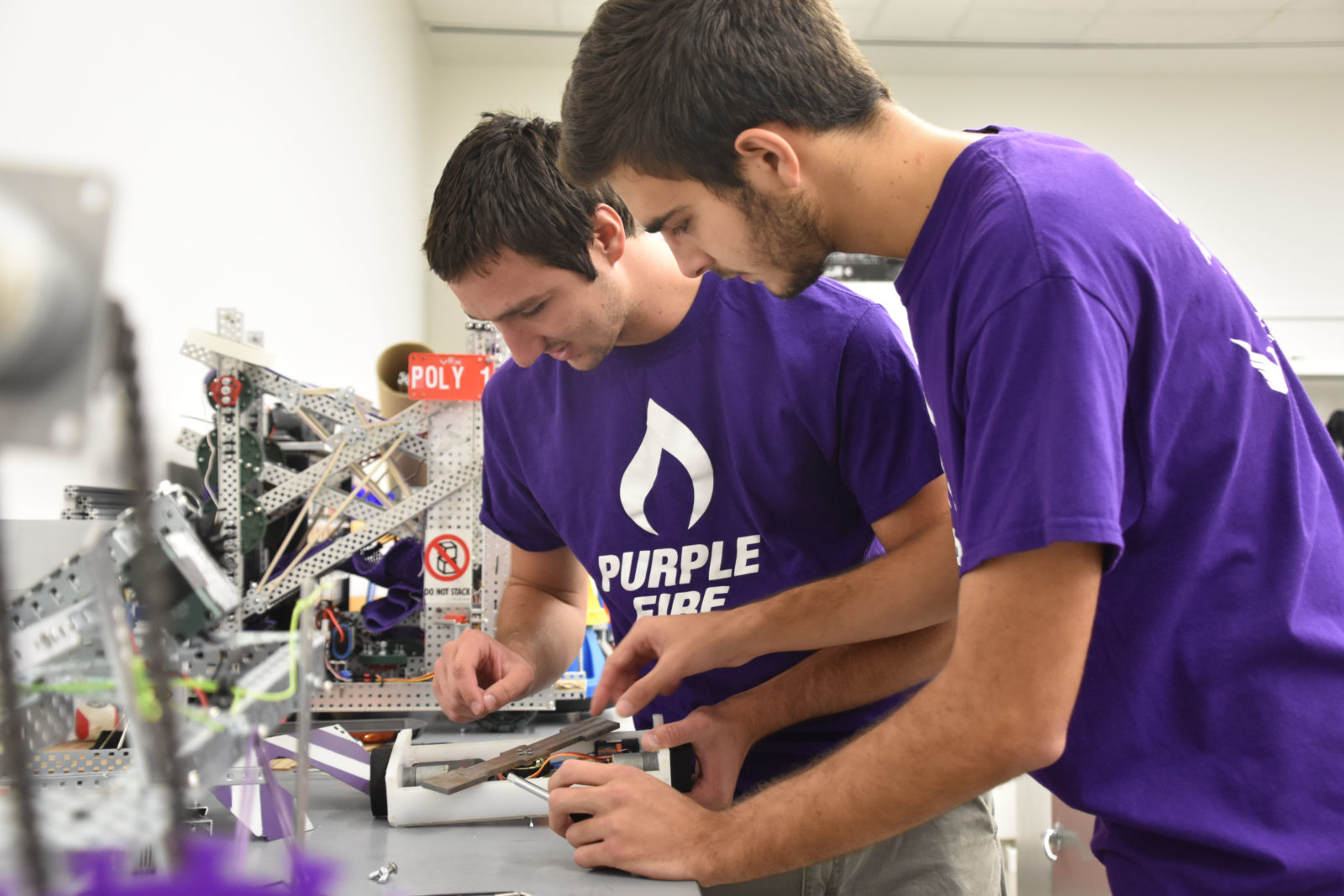 Florida Poly's Purple Fire Robotics Club is one of the largest student organizations on campus with approximately 45 active members. They're all inspired by robots, but students don't have to be experts in robotics to join the club. Joseph Patullo, a sophomore in computer engineering and vice president of the club, said while many students are fascinated by robots, they feel intimidated to join because they've never built one. So, learning becomes the engine that makes the Purple Fire Robotics Club successful.
Academics
About Us
8 Degrees. All STEM Focused.
Florida Polytechnic University is Florida's only accredited public university with an exclusive focus on the core STEM disciplines of engineering, technology and applied science. Our state-of-the-art campus is conveniently located between Tampa and Orlando, in the heart of Florida's high-tech I-4 corridor. Uniquely defined by project-based learning, applied research and industry internship opportunities, Florida Poly's advanced degree programs equip graduates with the skills they need to lead the way in today's fastest-growing fields.