Dining Services
Florida Poly's dining program is managed by Chartwells Higher Education Dining Services. All locations accept Phoenix Funds, cash, credit, and debit cards.
Campus Dining Facilities
From home-cooked style meals to cafes and fast-casual options, we offer something for every taste. All locations accept Phoenix Funds, cash, credit, and debit cards.
The Dining Center includes a made to order deli, grill, action station, earth table, chef's table, vegan/vegetarian station, pasta station, pizza station, fresh-made bakery, ice cream cooler, cereal station, soup station, and salad bar. Green eco containers are available for those who wish to take their meal to go.
The Wellness Dining Center is an all-you-care-to-eat dining facility that's open seven days a week and serves breakfast, brunch, lunch, an afternoon meal, and dinner. Enjoy unlimited seconds from the action station, plant based station, salad bar, chef table, pizza, bakery, grill, deli, soup, and create: avoiding the top eight allergens. Green eco containers are available for $6 those who wish to take their meal to go.
Freshly baked bagels, breakfast sandwiches, lunch sandwiches, coffee are available at Einstein Bros. Bagels. The full menu is available online.
Fire + Ash is the newest dining venue on campus. Born out of student feedback and requests for a rotating venue, this location's featured concept evolves throughout the semester. The restaurant changes every four to six weeks and offers a variety of quality cuisine – from Pom and Honey: Mediterranean, burgers, Vietnamese Pho, and more. Have a suggestion, question, or feedback? Text Phoenix Dining at 863-777-4600.
A perfect fit for busy class schedules, the Mosaic Café, located in the Innovation, Science, and Technology (IST) Building, offers a wide array of popular snacks, premium on-the-go sandwiches, salads and parfaits, as well as a variety of Starbucks beverages to tackle your caffeine cravings.
Take a Look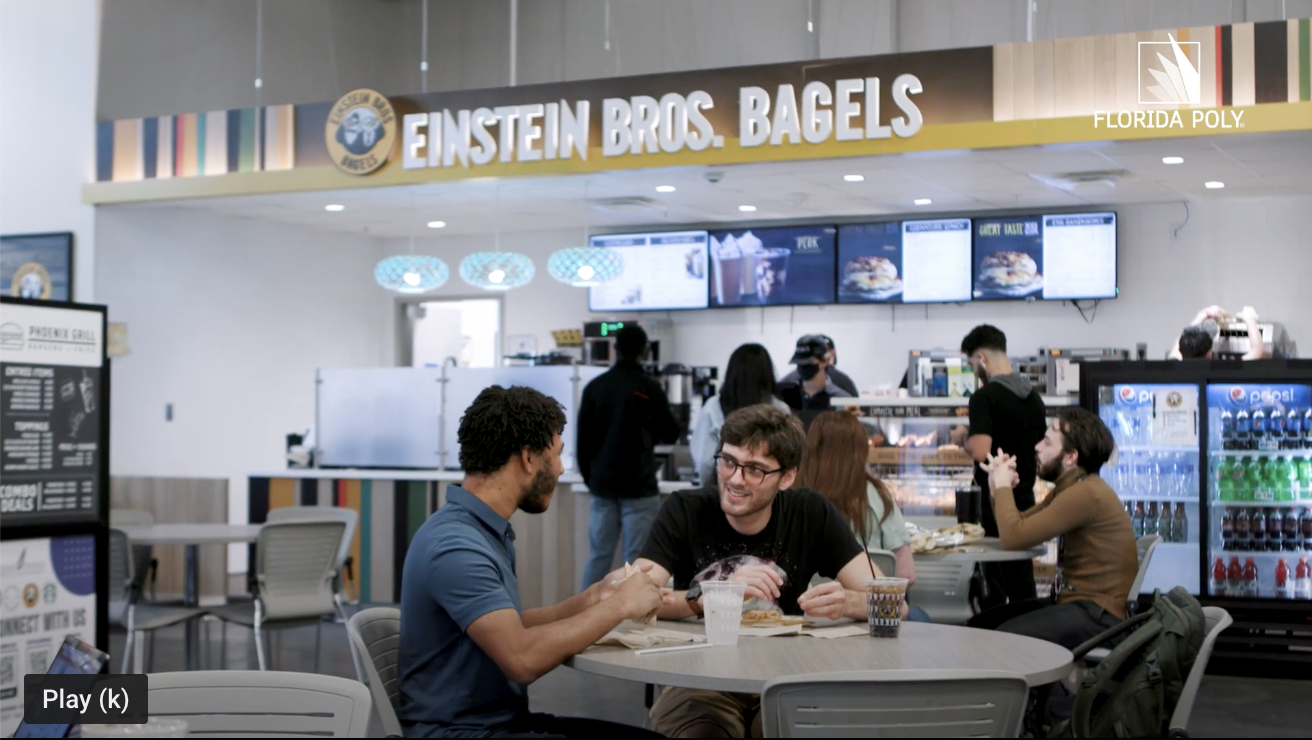 Phoenix Dining Meal Plans
Choose the right meal plan for you. At
Florida Poly, you'll have access to an incredible variety of healthy and delicious options.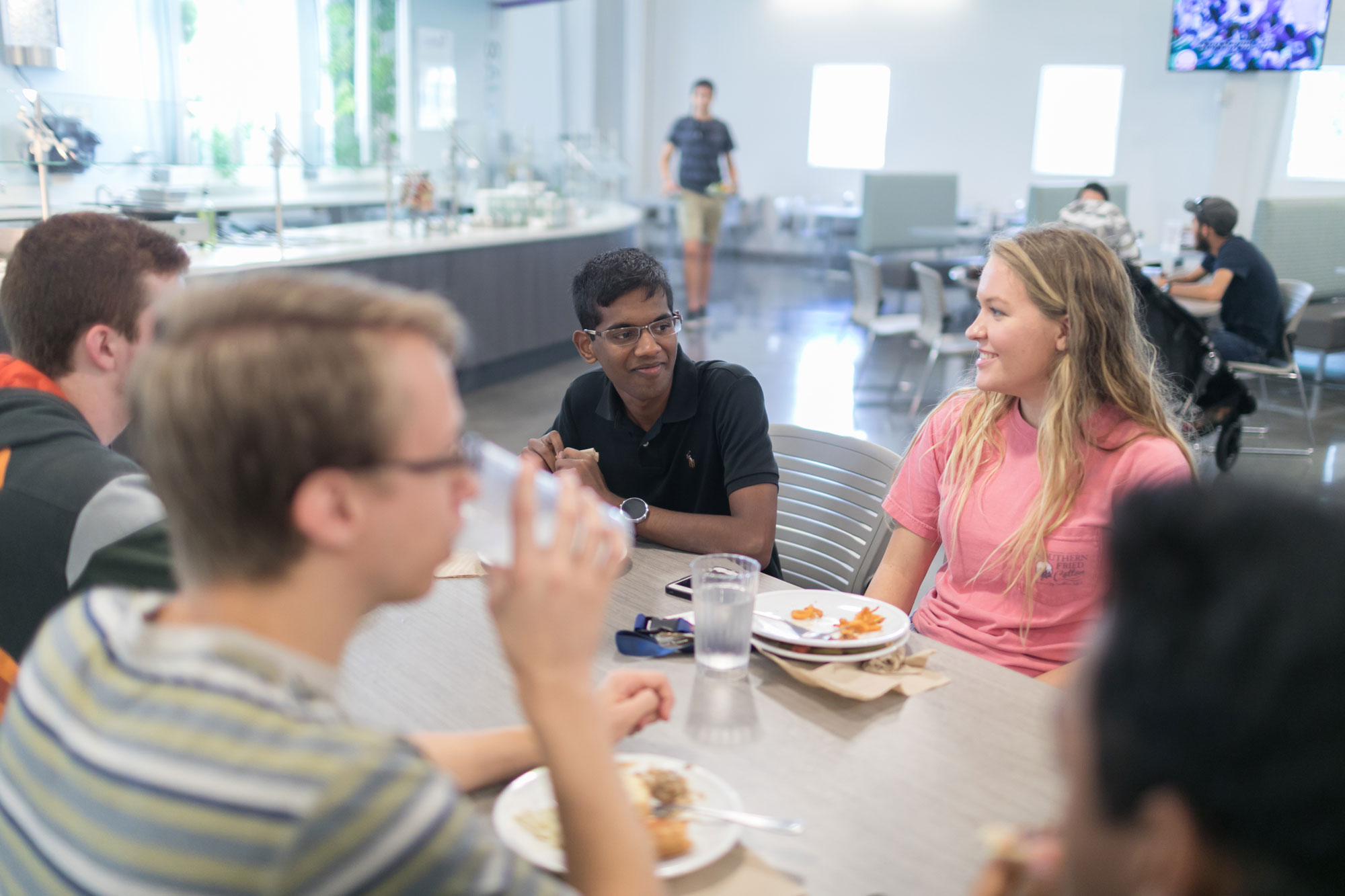 All students living on-campus, including first-year students, are required to purchase oa dining plan.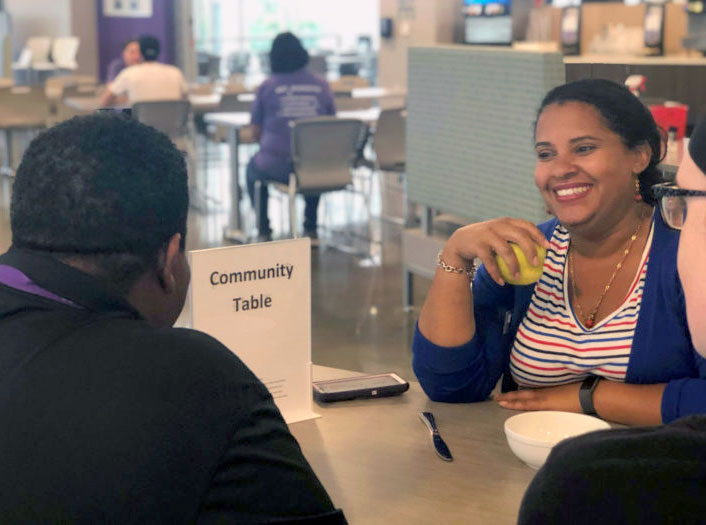 Our amazing faculty and staff are also welcome to buy a dining plan and take advantage of the cost savings and convenience of eating on campus.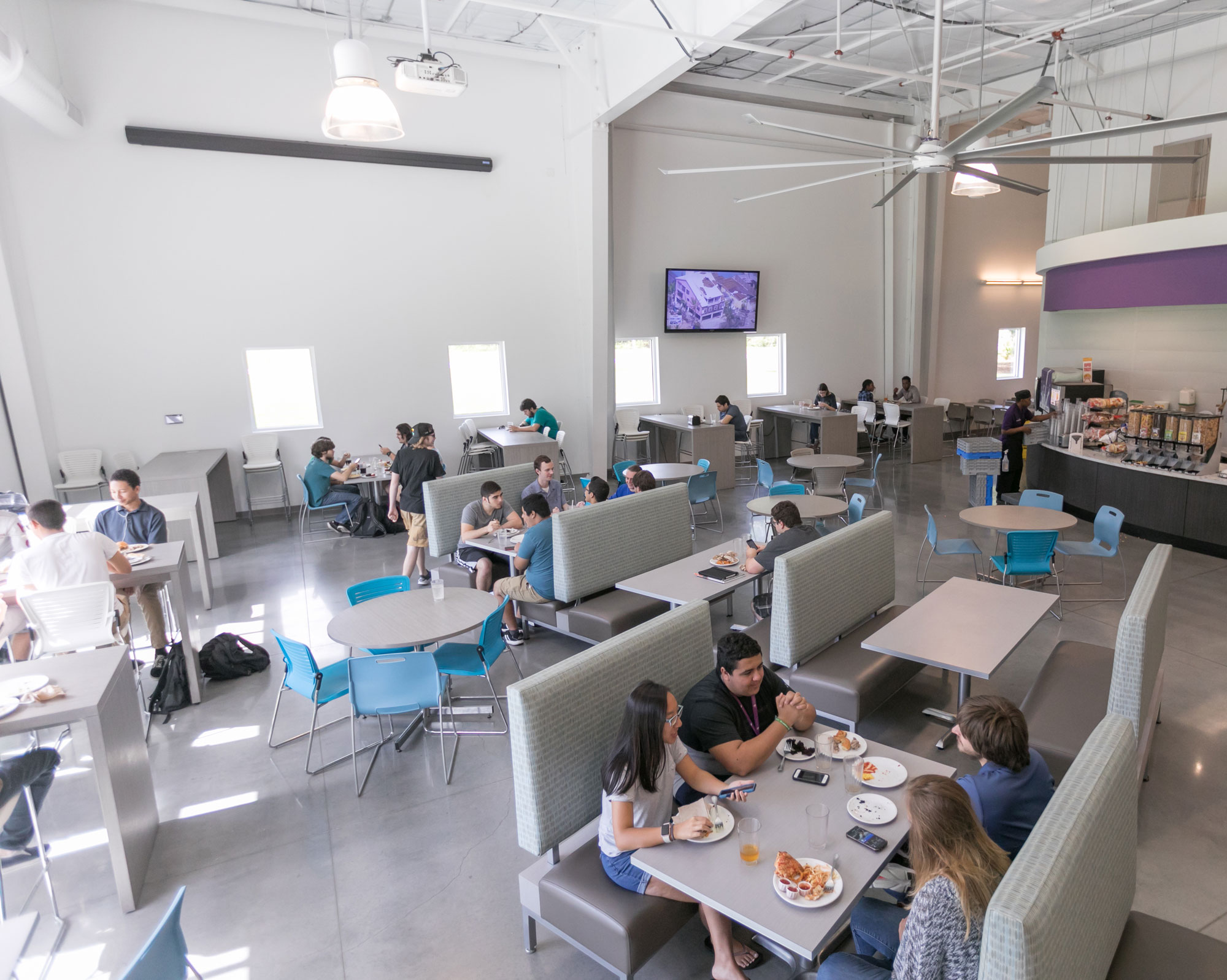 You've got questions and we've got the answers. Read through some of the most frequently asked questions about dining.