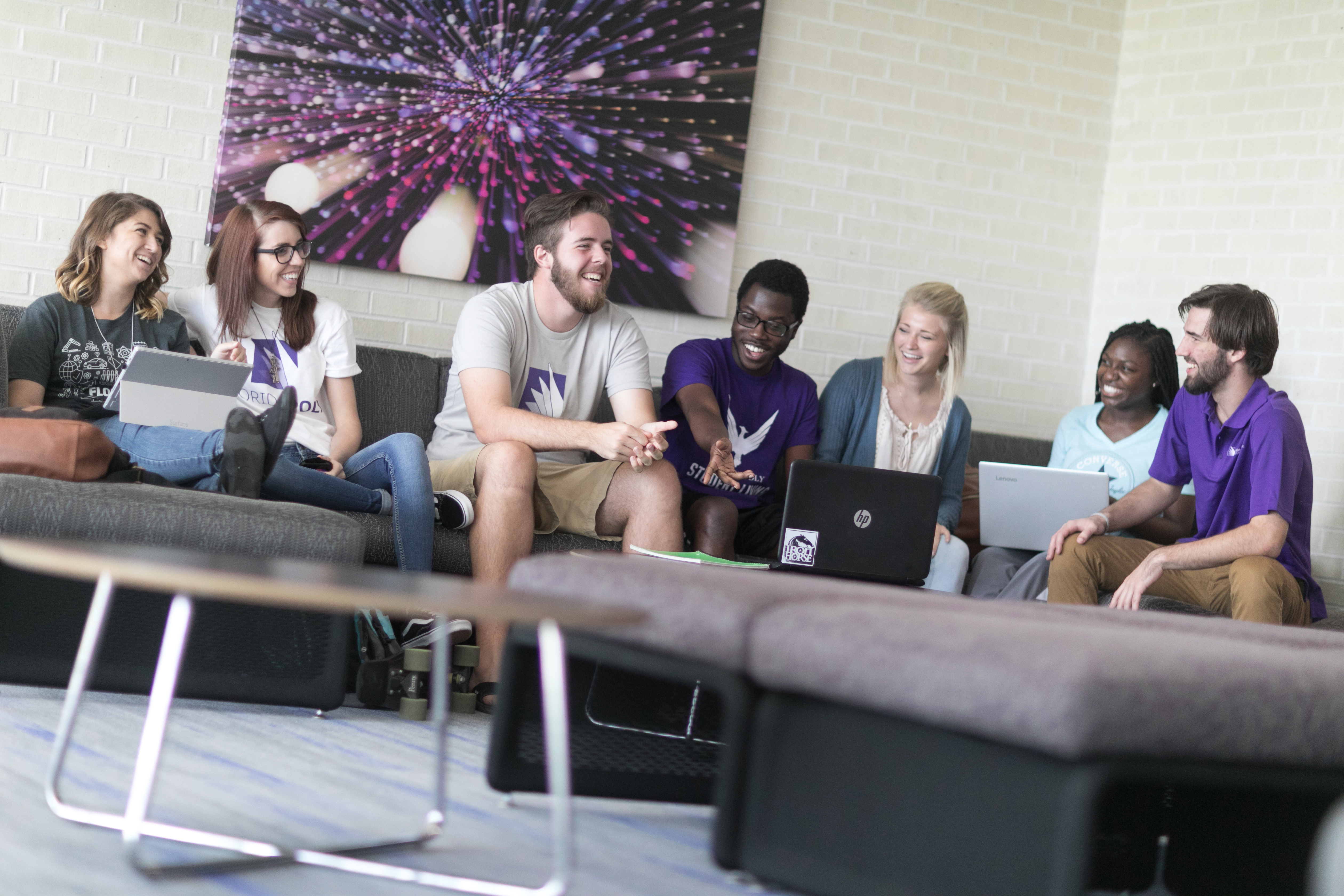 Residential Life & Student Living
Get the full Phoenix experience by living on campus! The residential student experience is a critical component for the success of our campus and for many of our students at Florida Poly.
The Department of Residential Life partners with students to enhance the residential experience and create an inclusive living-learning environment that encourages students' emotional, intellectual, and personal growth. Residential Life is committed to providing intentional learning through programmatic offerings, academic connections and social networks while valuing collaboration and being an impactful community member.
The department's goal is to provide students living in university housing with safe, well-maintained facilities and programs that are conducive to student learning and success.
Leasing operations and property management are handled by
Student Living
(Coastal Ridge Real Estate). The buildings are owned by Vestcor Communities.
Additional Information
Residence Halls
Our residence halls are steps away from main classrooms and share similar amenities including study rooms, common areas and kitchens, lounges with billiards and ping pong, community pool, and more.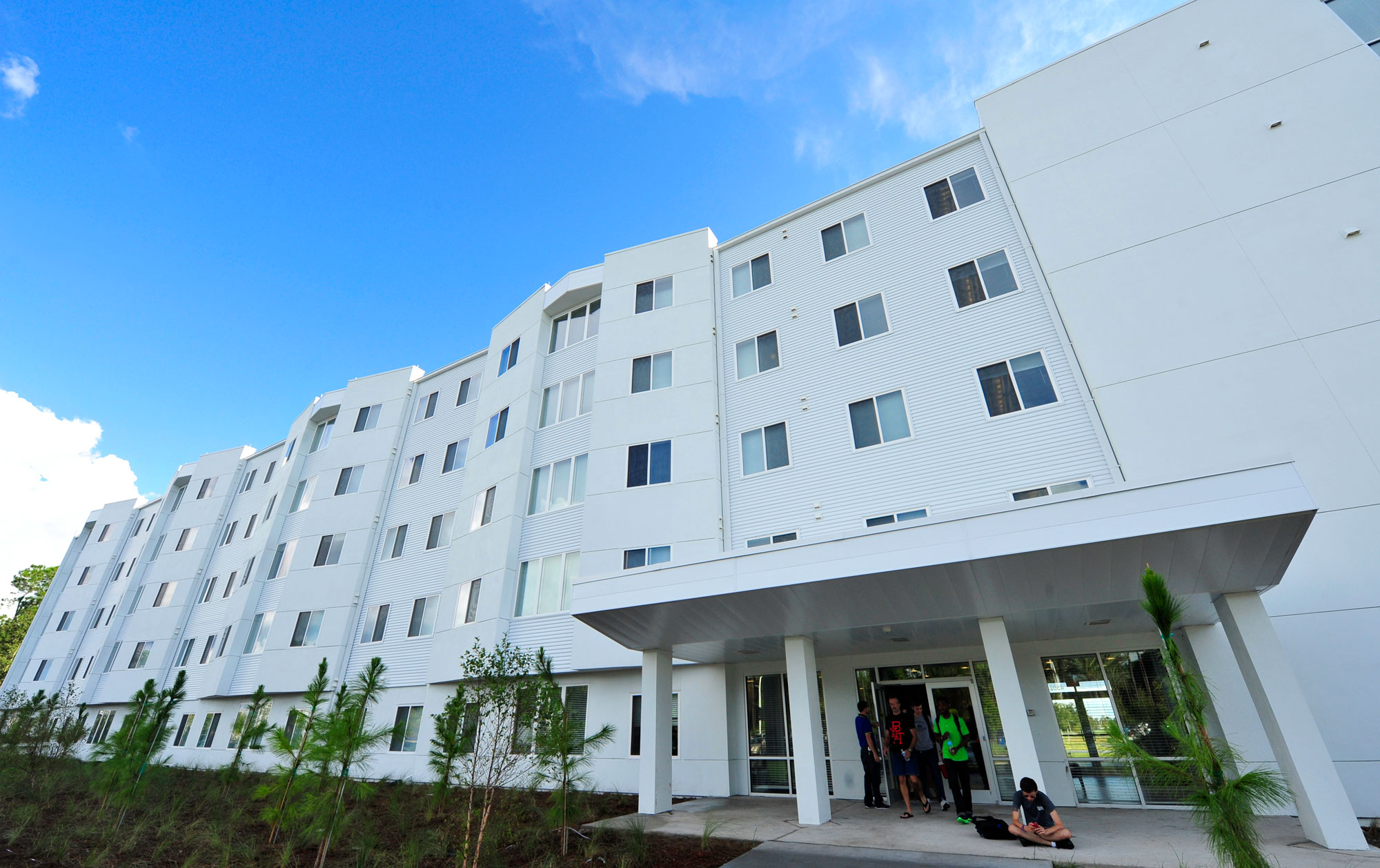 Residence Hall I
From high-speed, wireless internet access to a fitness facility, the 90,000-square-foot Residence Hall I is designed with the modern student in mind. Comfortable, secure, and fully furnished, the three- and four-bedroom units have the latest technology and accommodations to make learning and living outside the classroom comfortable and fun. There are two bathrooms per four-person units.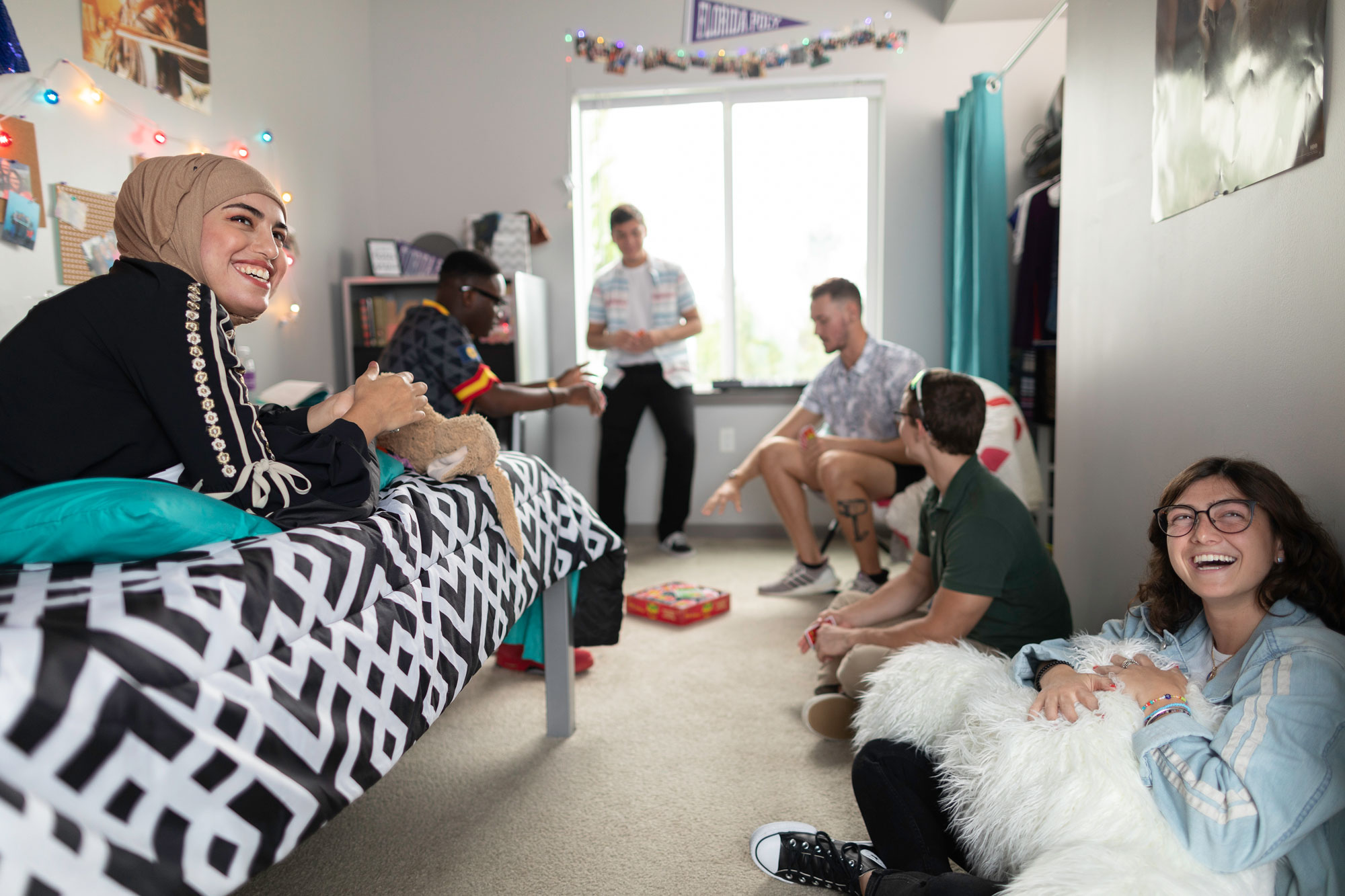 Residence Hall II is primarily made up of two-bedroom double units. Residence Hall II was designed with a more traditional residence hall feel in mind and features twice as much communal space as Residence Hall I, encouraging students to leave their rooms and create their own social hub.
Living on Campus
Our residence halls are just steps away from everything on campus!
Carousel placeholder image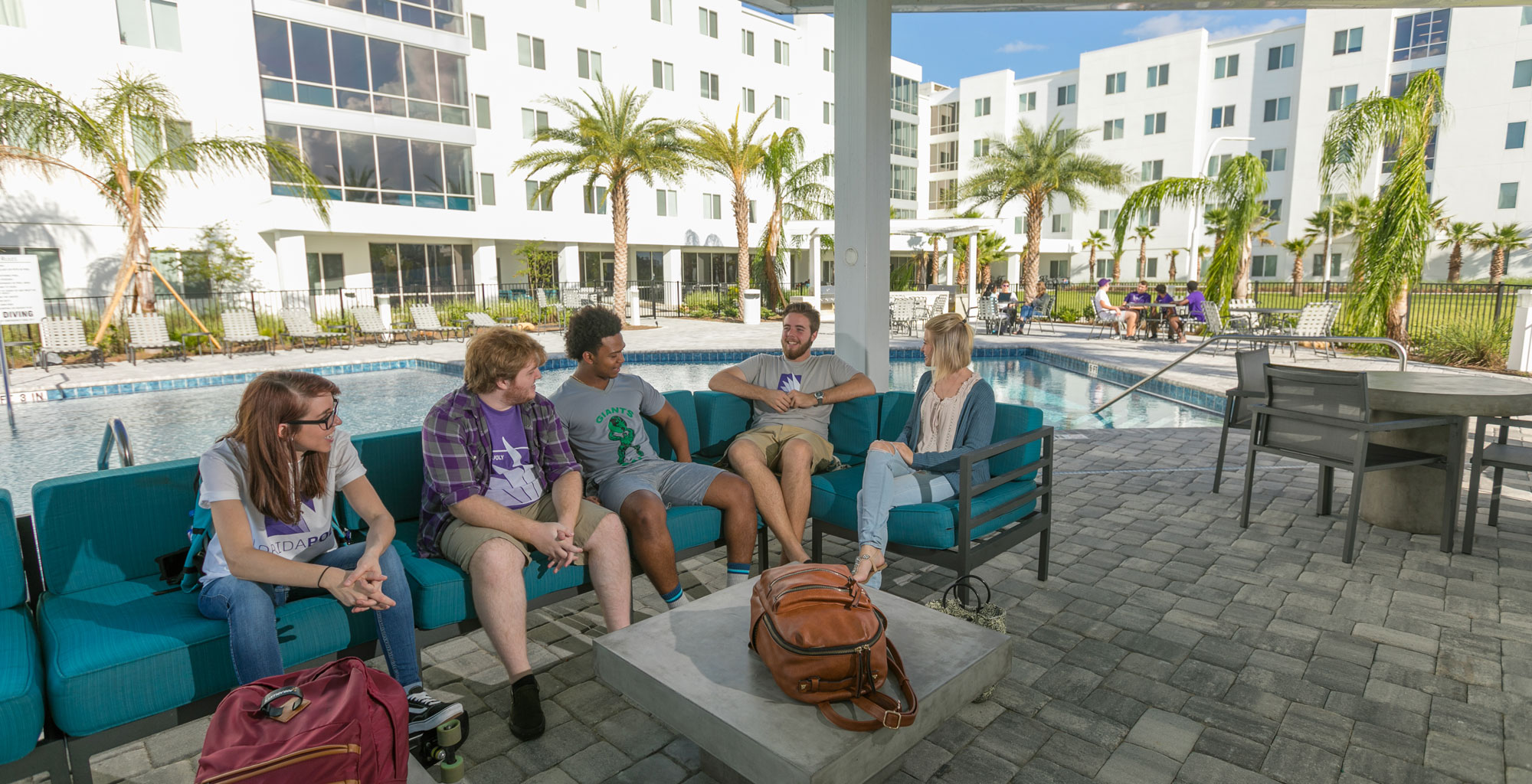 Carousel placeholder image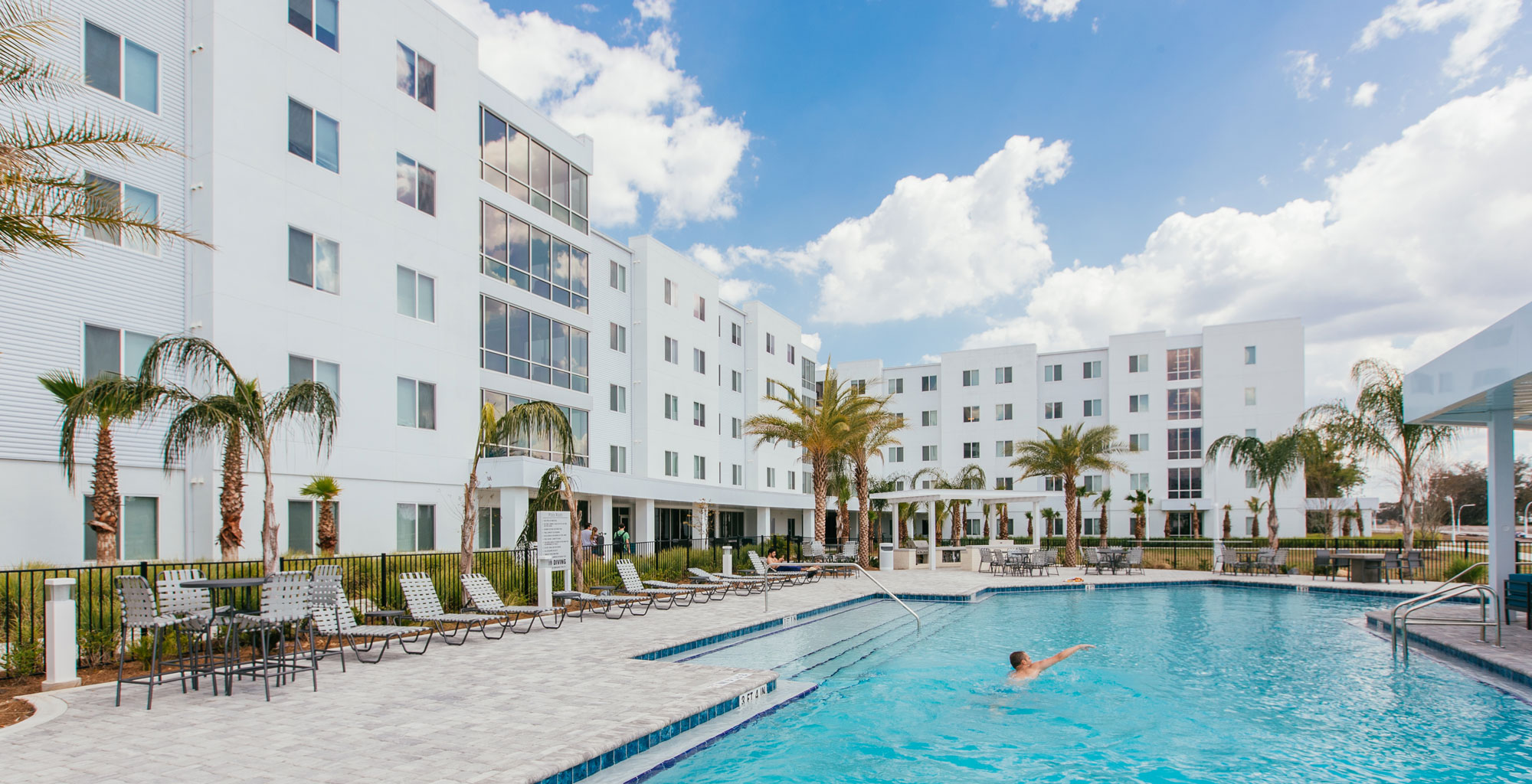 Carousel placeholder image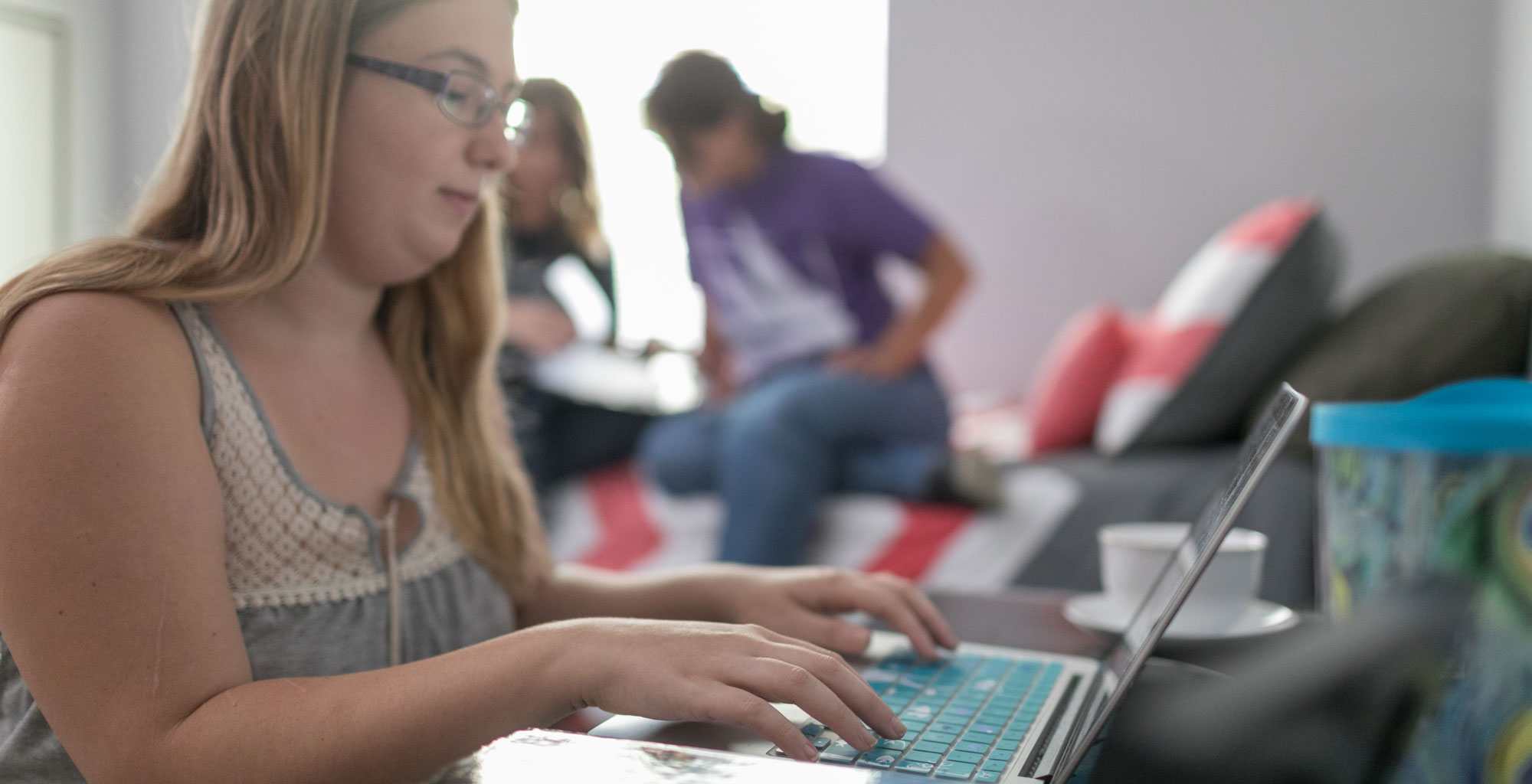 Working for Residential Life
The Department of Residential Life employs a number of students on campus in various positions. Help us enhance the Phoenix residential experience by joining our team.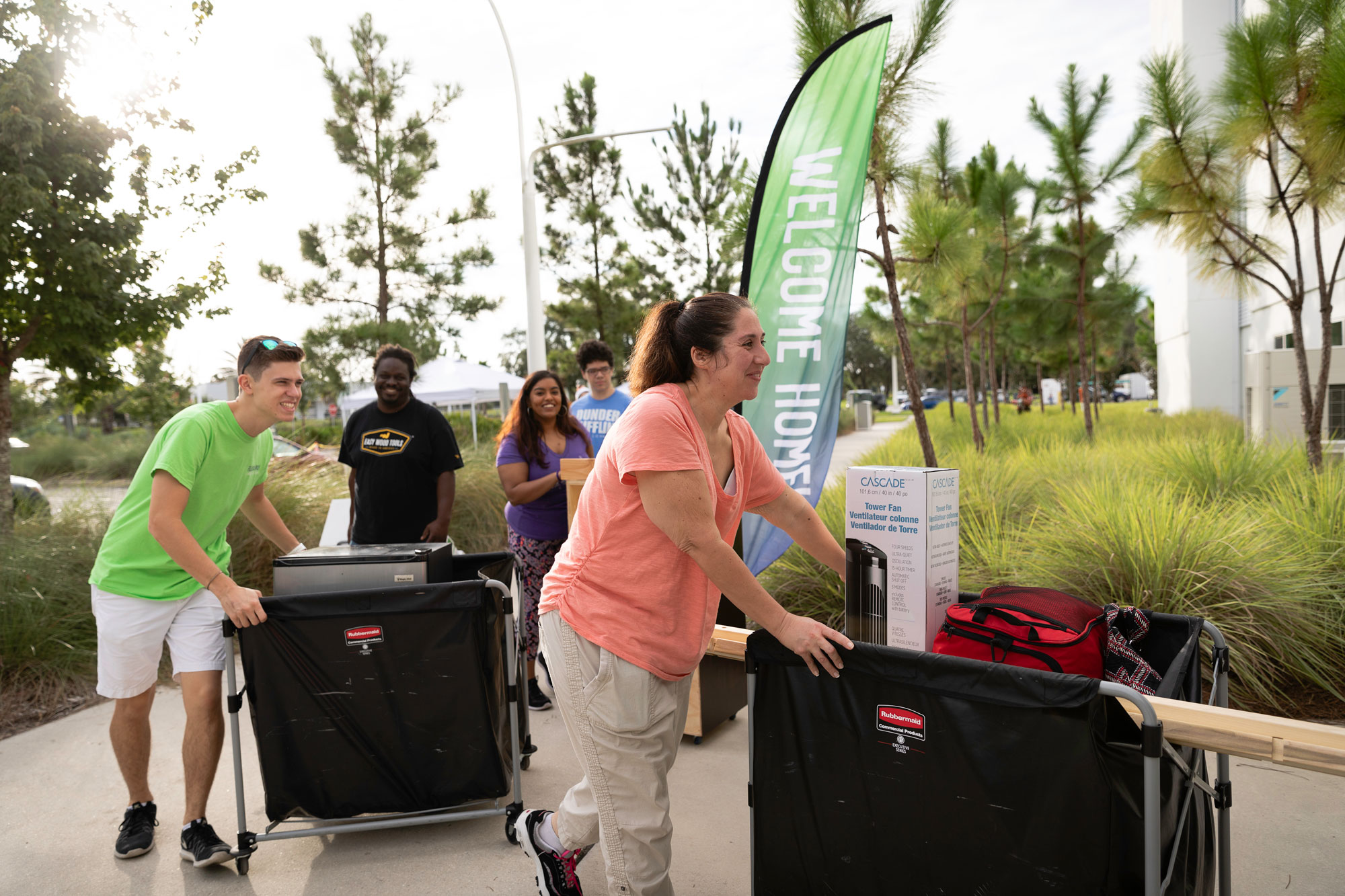 Resident Assistants (RA)
Resident Assistants (RAs) are full-time students who live in the residence halls and are responsible for a particular community of students that live on campus. They provide support, act as a resource for students, coordinate social and educational programs and events, and enforce University, Residential Life, and Student Living community standards and policies within the campus and residential community.
The 2022-23 Resident Assistant (RA) recruitment and selection process will begin January 2022. Please contact Heather Hanssen, coordinator for residential life and student experience, for any questions regarding the RA recruitment and selection process.