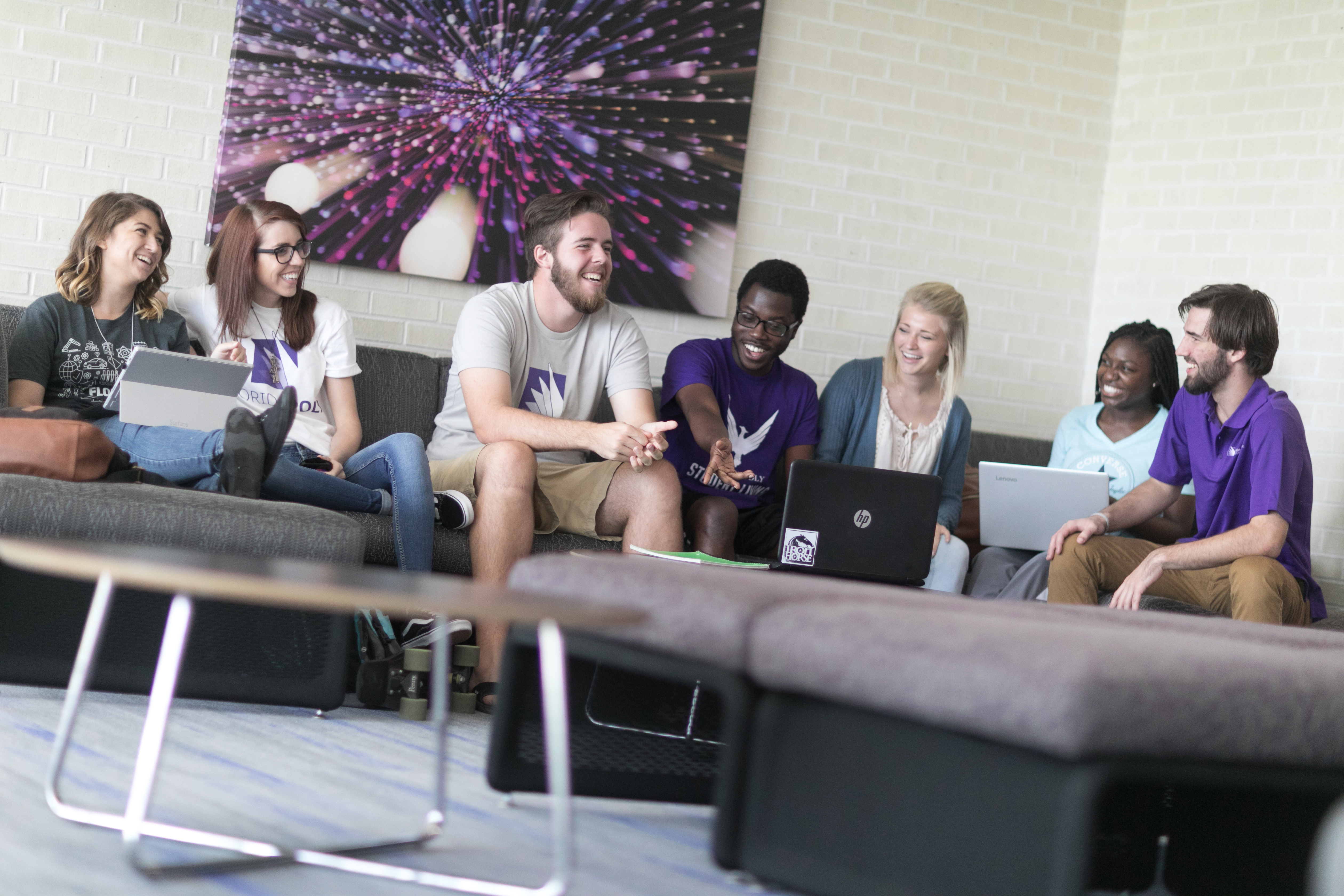 Housing
Get the full Phoenix experience by living on campus.

The residential student experience is a critical component for the success of our campus and for many of our students at Florida Poly.
Our goal is to provide students living in university housing with safe, well-maintained facilities, and programs that are conducive to student learning and success
Florida Poly's Department of Residential Life oversees residence hall programming and initiatives, supervision of resident assistants (student employees, resident emergency and crisis response, and student conduct to offer students a living-learning environment that supports and promotes leadership, collaboration, innovation, adaptability, and development.
The buildings are owned by Vestcor Communities and the leasing process is handled by Coastal Ridge Real Estate.
Residential Halls
Our dorms are steps away from the main classrooms and share similar amenities including study lounges, computer centers, an entertainment room with billiards and ping pong, gaming areas and more.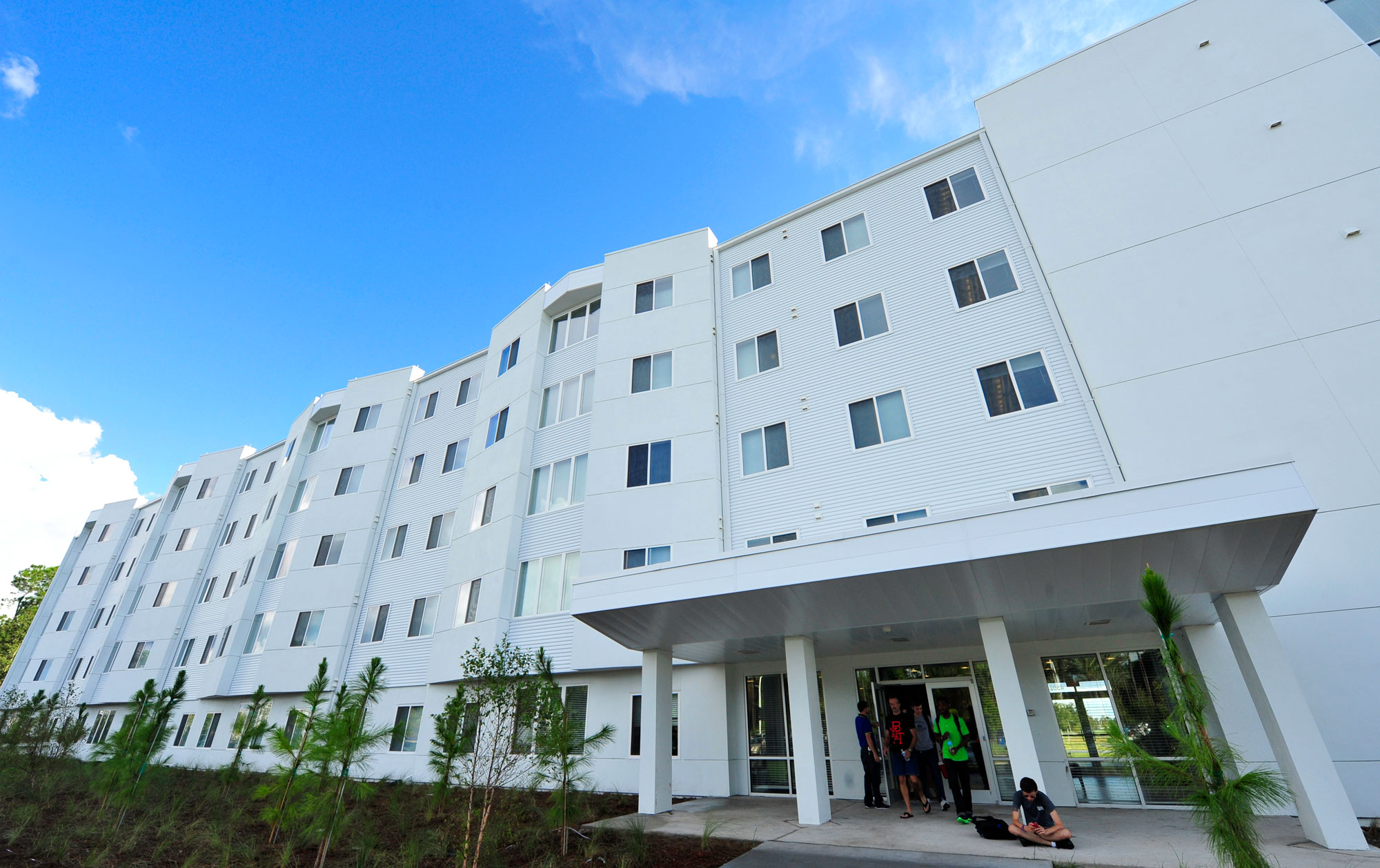 Residence Hall I
From high-speed, wireless Internet access to a fitness facility and game room, the 90,000-square-foot Residence Hall I is designed with the modern student in mind. Comfortable, secure and fully furnished, the three- and four-bedroom suites have the latest technology and accommodations to make learning and living outside the classroom comfortable and easy. There are two bathrooms per four-person suite.
4520 Polytechnic Circle
Lakeland FL, 33805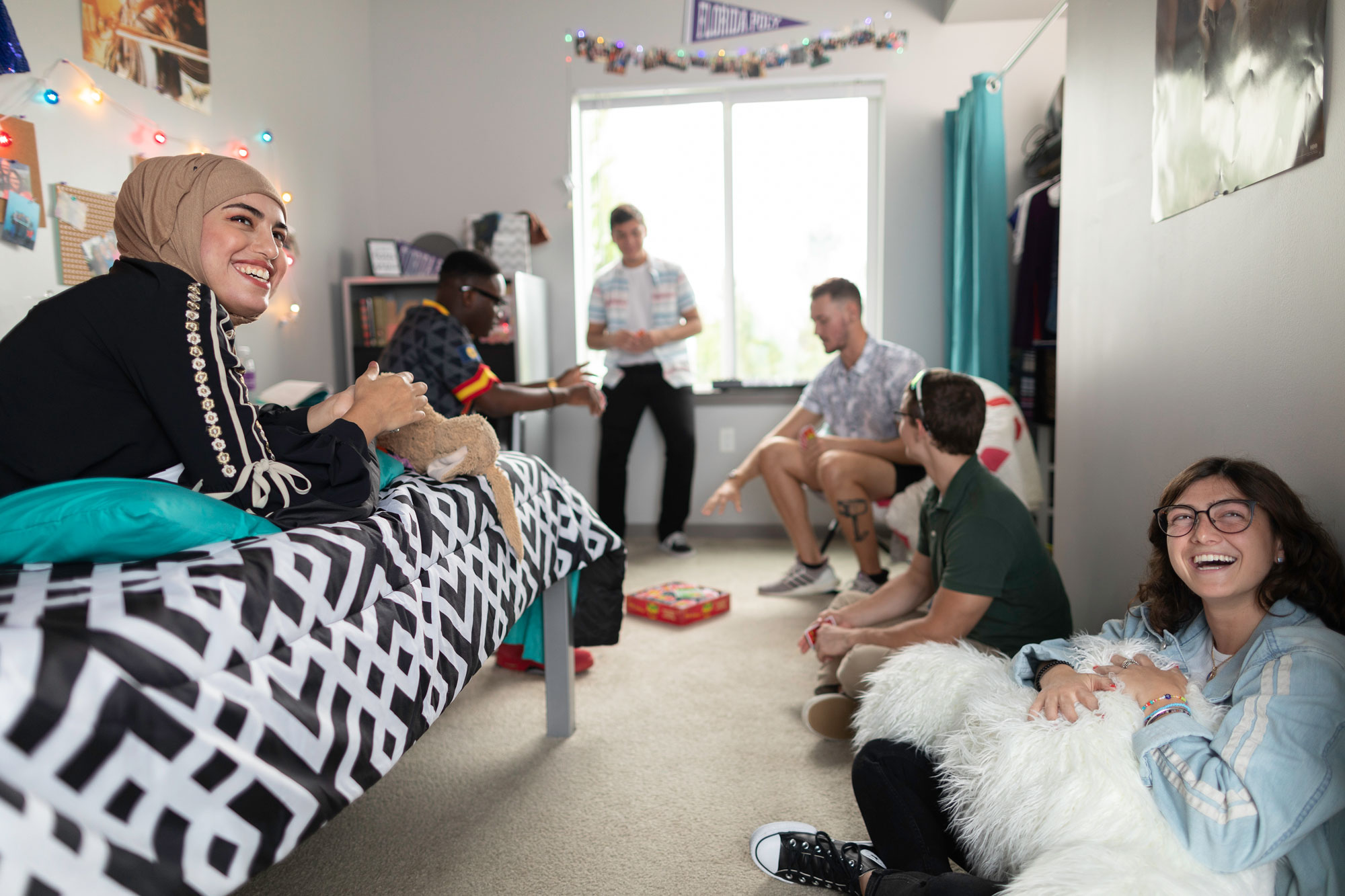 The majority of Residence Hall II is made up of "Semi Suites," two double bedrooms furnished with two twin beds, a desk and chair, sharing a common bathroom. It was designed with a more traditional residence hall feel and features twice as much communal space as Residence Hall I, encouraging students to leave their rooms and create their own social hub.
4540 Polytechnic Circle
Lakeland FL, 33805
Living on Campus
All our residential halls are safe, well-maintained facilities, and we host hall events to encourage students to meet other students.
Working for Residential Life
The Department of Residential Life employs a number of students on campus in various positions. Help us enhance the Phoenix residential experience by joining our team.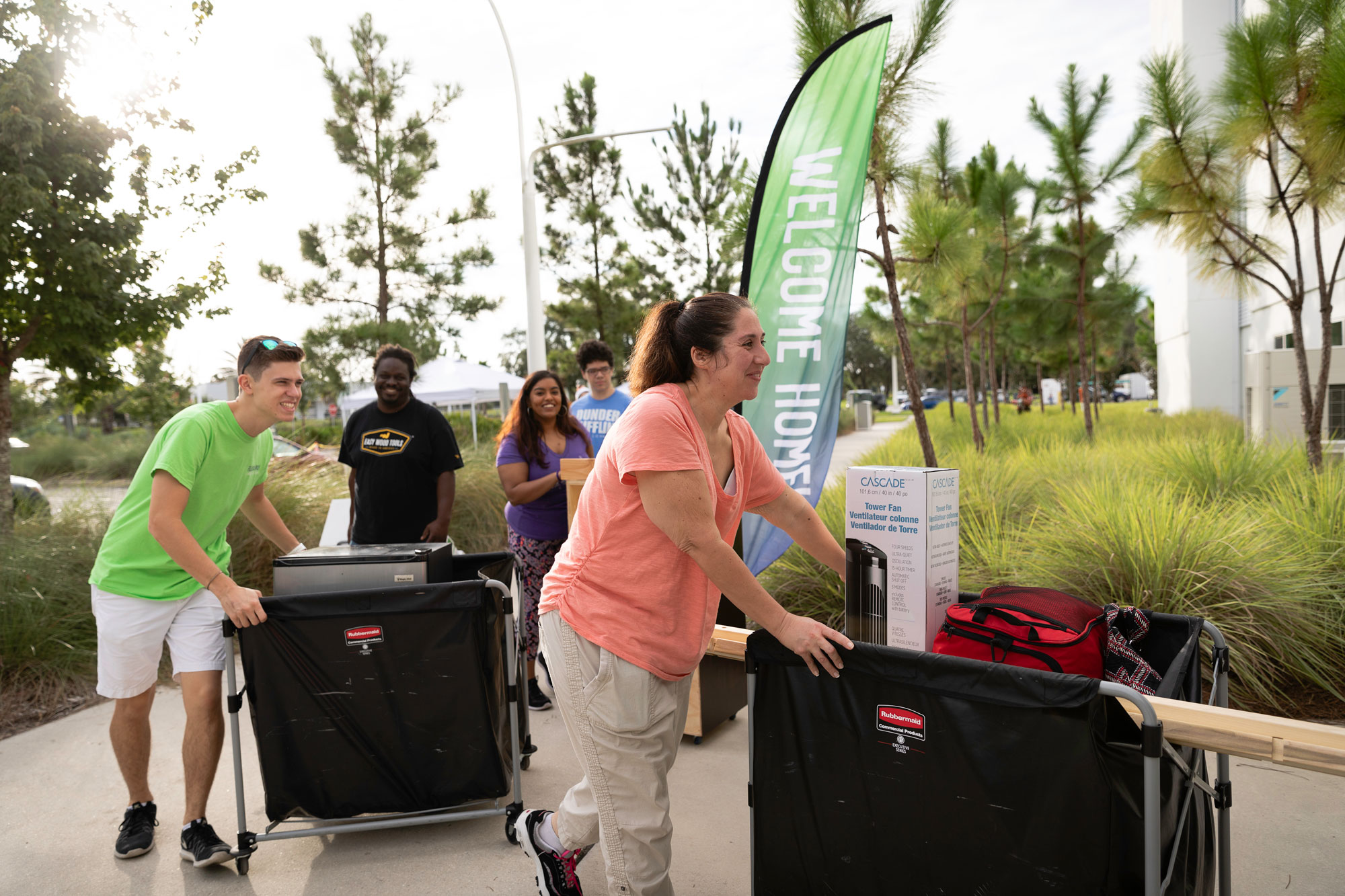 Residential Assistants (RA)
Resident Assistants (RA) are live-in para-professional staff who work to make the residential student experience in the residence halls at Florida Poly the best experience it can be.
Upcoming Housing Events