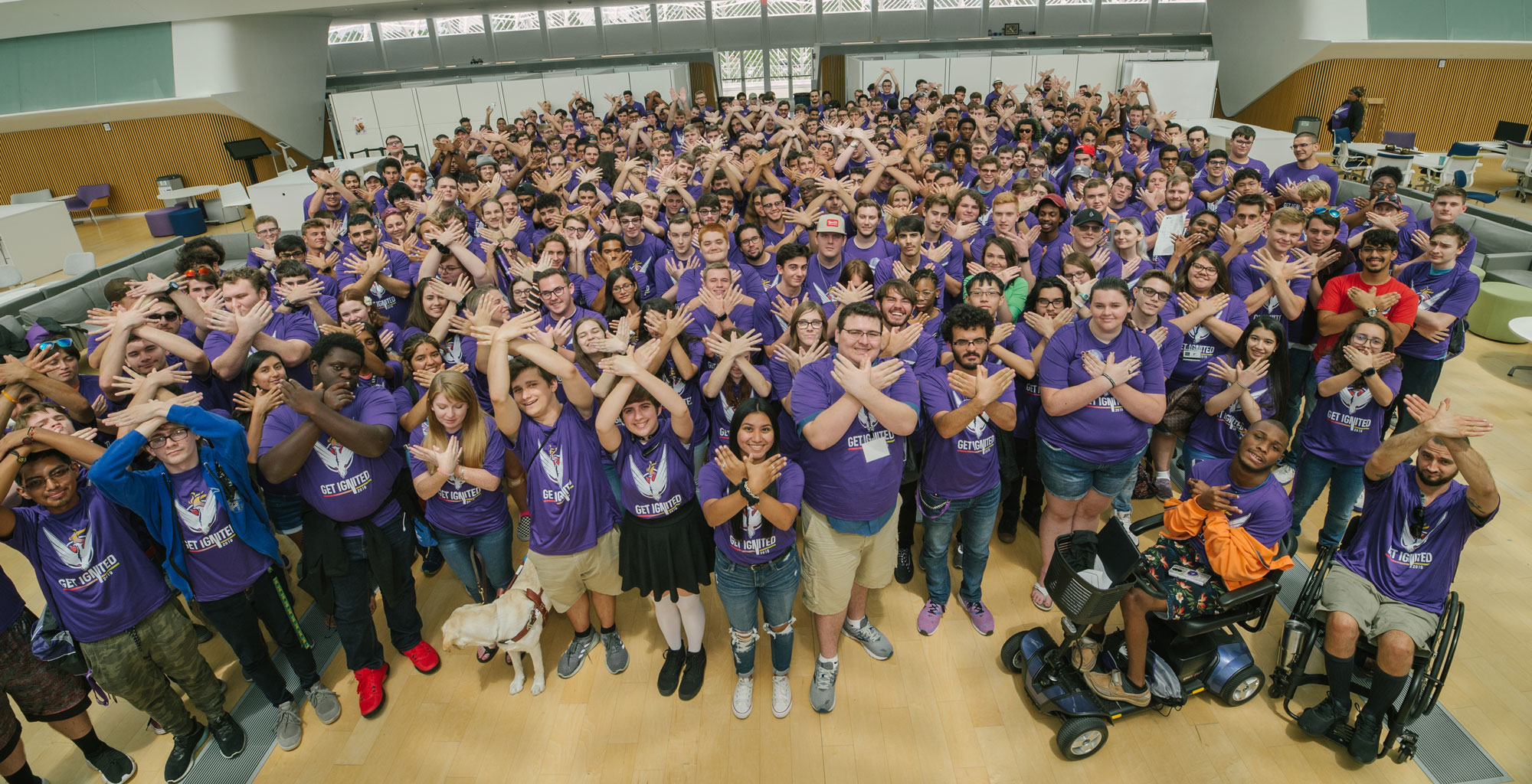 Student Development
The Office of Student Development is committed to the growth, development, and achievement of students at Florida Poly.
The office works closely with academic colleagues to support students as they learn to be successful and effective leaders in the emerging global community. Our end goal is to create a rich, interactive culture where innovation and learning extend beyond the classroom and infuse campus life itself.
Coming to college is a unique opportunity for growth and adventure, but the journey isn't always easy. We encourage all students to get involved in campus activities to build a network of support. Our door is also open, so feel free to drop by with your ideas, opinions, and suggestions. Our offices are located in the Student Development Center and our staff is here to help you make the most of your college experience. The Office of Student Development is part of the Division of Academic Affairs.
Get Involved on Campus
Students come to Florida Poly with a passion for STEM, but their individual interests vary.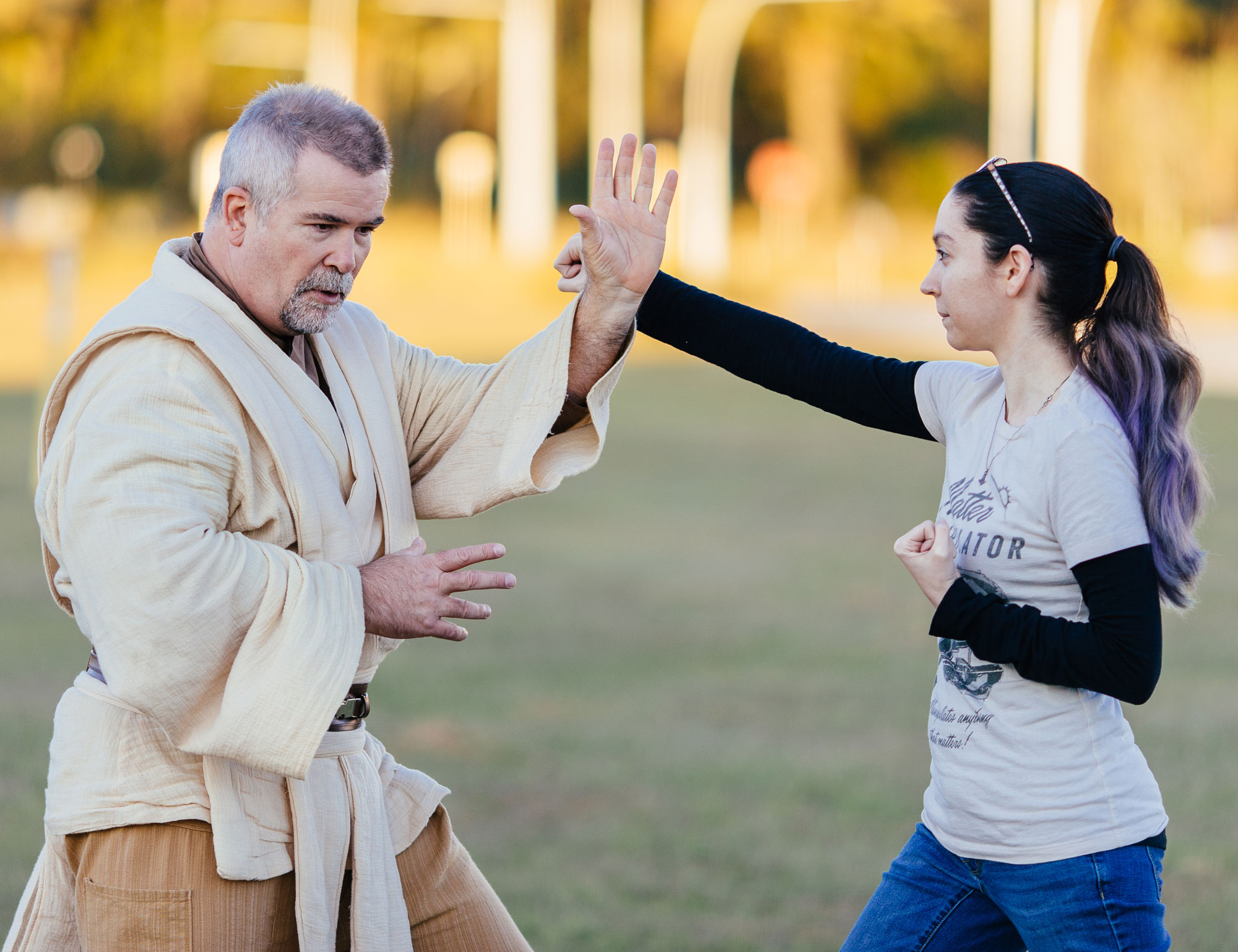 At Florida Poly there are over 30
student-led clubs and organizations offered.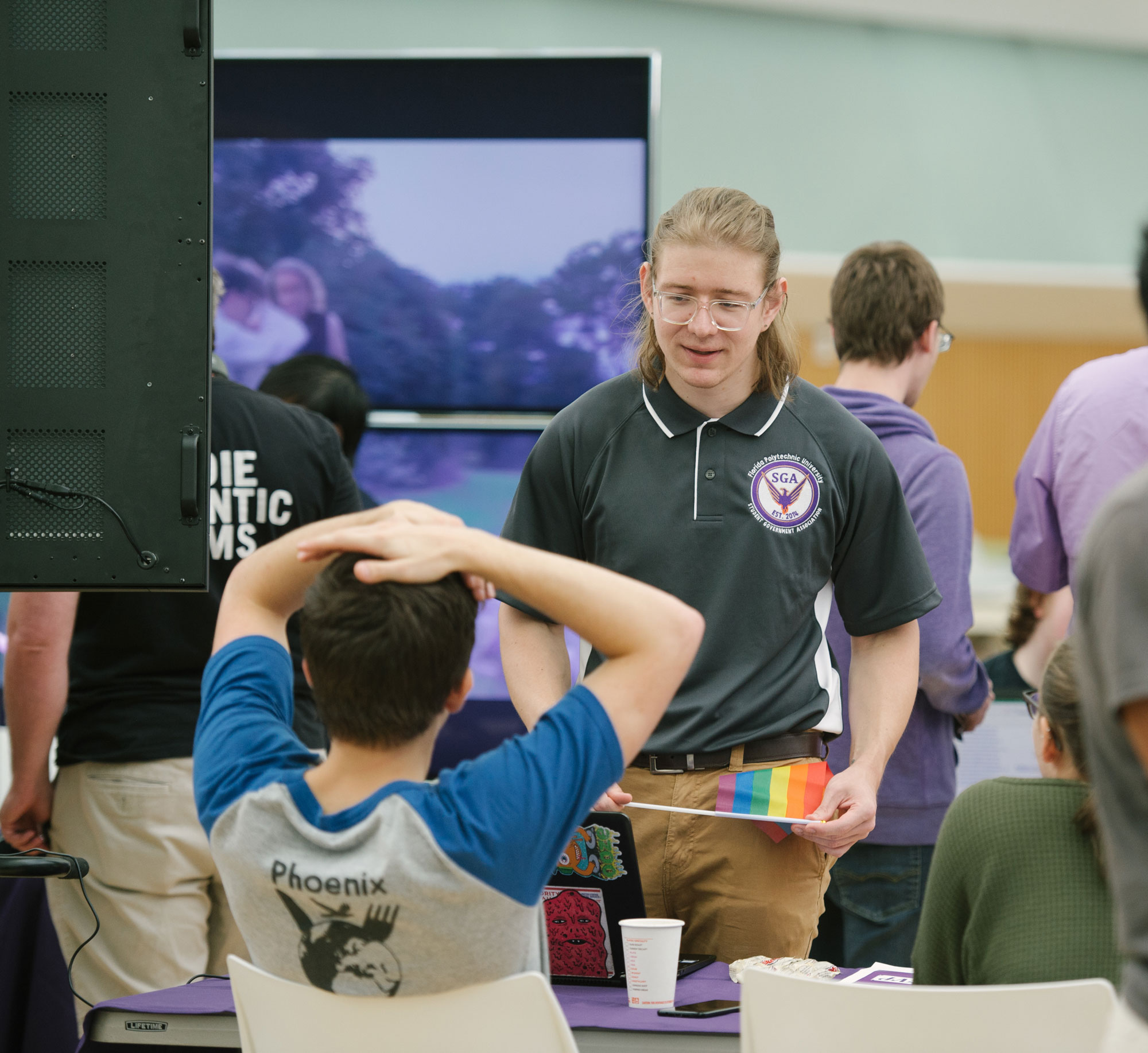 Established in 2014, the Student Government Association (SGA) acts as the students' voice to the University's leadership, campus community, and public at large.
Recreation and Activities
Recreation and event activities enhances the quality of life for the university community by educating and encouraging participation in activities that promote healthy lifestyles, social interactions, and leadership skills.
Carousel placeholder image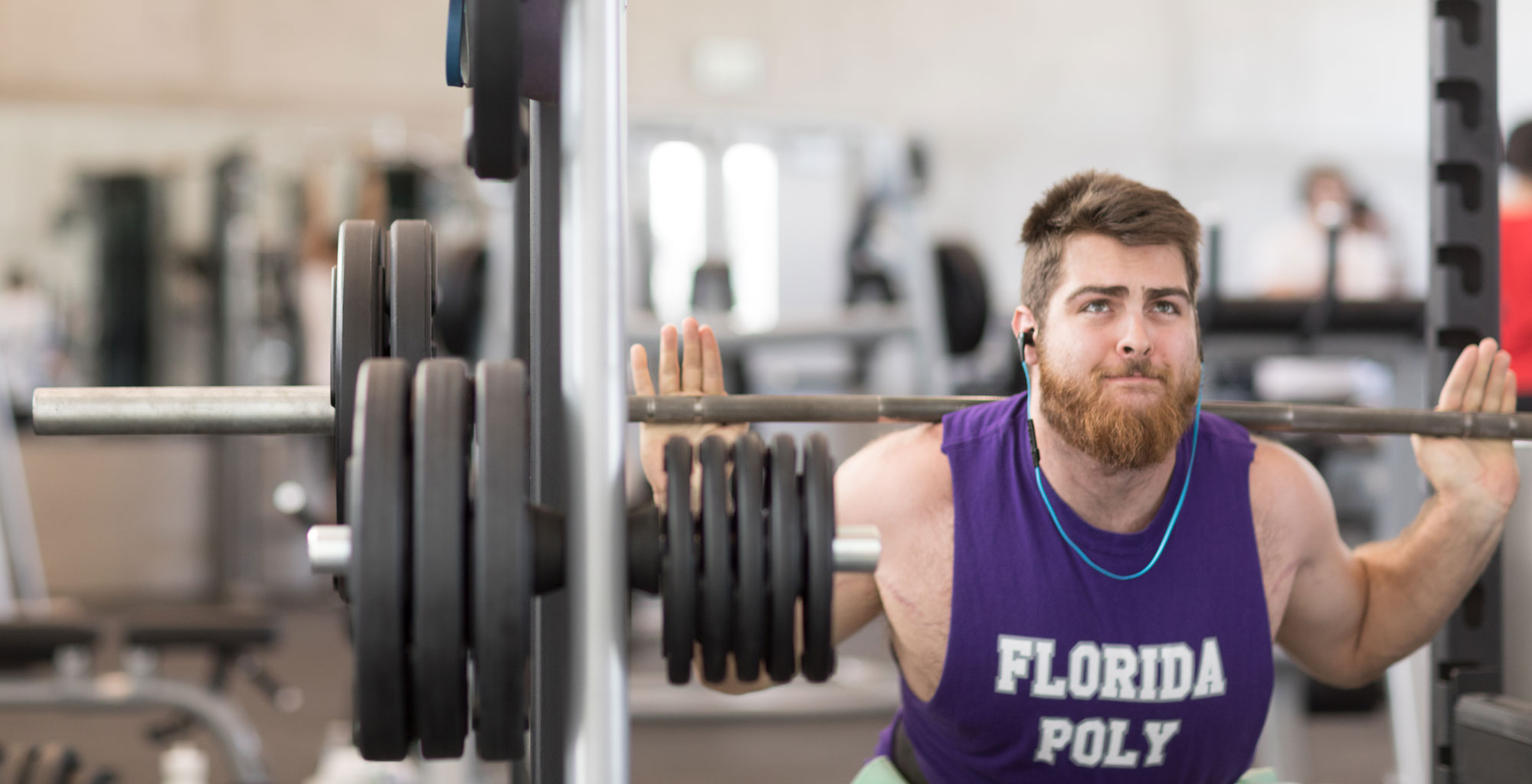 Carousel placeholder image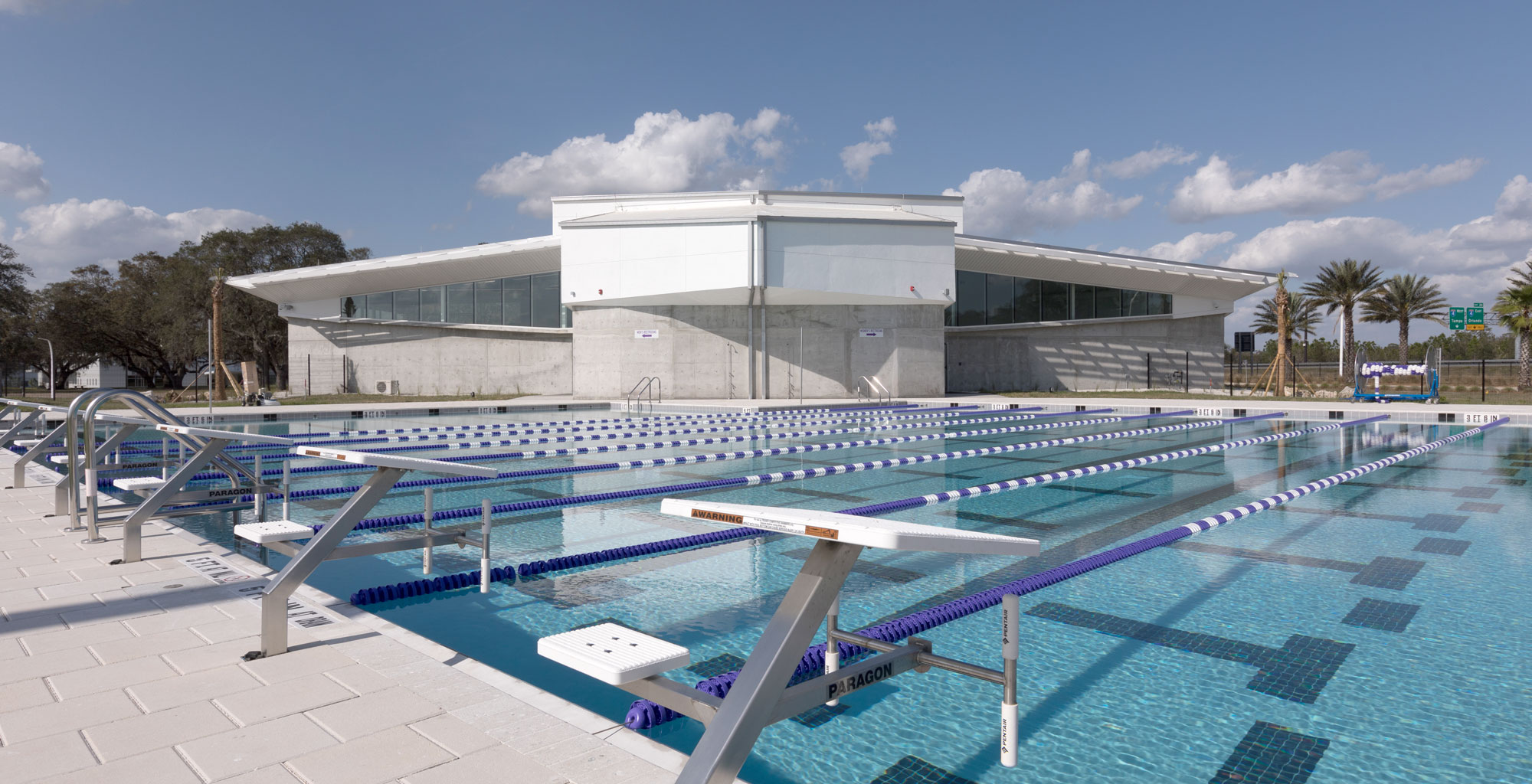 Carousel placeholder image