2018 Ablaze Award Winners
The university's employee awards program, Ablaze, was created in 2018 to acknowledge and celebrate the efforts of the university's 300 faculty and staff in making Florida Poly a world-class leader in science, technology, engineering and math (STEM) education.
The 2018 award winners were announced at an awards ceremony on April 18 at the Magnolia Building in Lakeland, Florida. About 90 employees were nominated for an award.
2018 Award Recipients
Phoenix Award
Julie Mattison
Bursar
Entrepreneurial Spirit Award
Justin Heacock
Entrepreneurship Center Coordinator
Exemplary Service to Others Award
Bethellen Reinert
Administrative Assistant III
Exemplary Service to Others Award
University Police Department
Award for Excellence in Teaching
Dr. Karim Elish
Assistant Professor of Computer Science
Award for Excellence in Research
Dr. Arman Sargolzaei
Assistant Professor of Electrical Engineering
Pinnacle Award
Dr. Kathryn Miller
Vice Provost for Academic Support Services
Ablaze Gallery Wall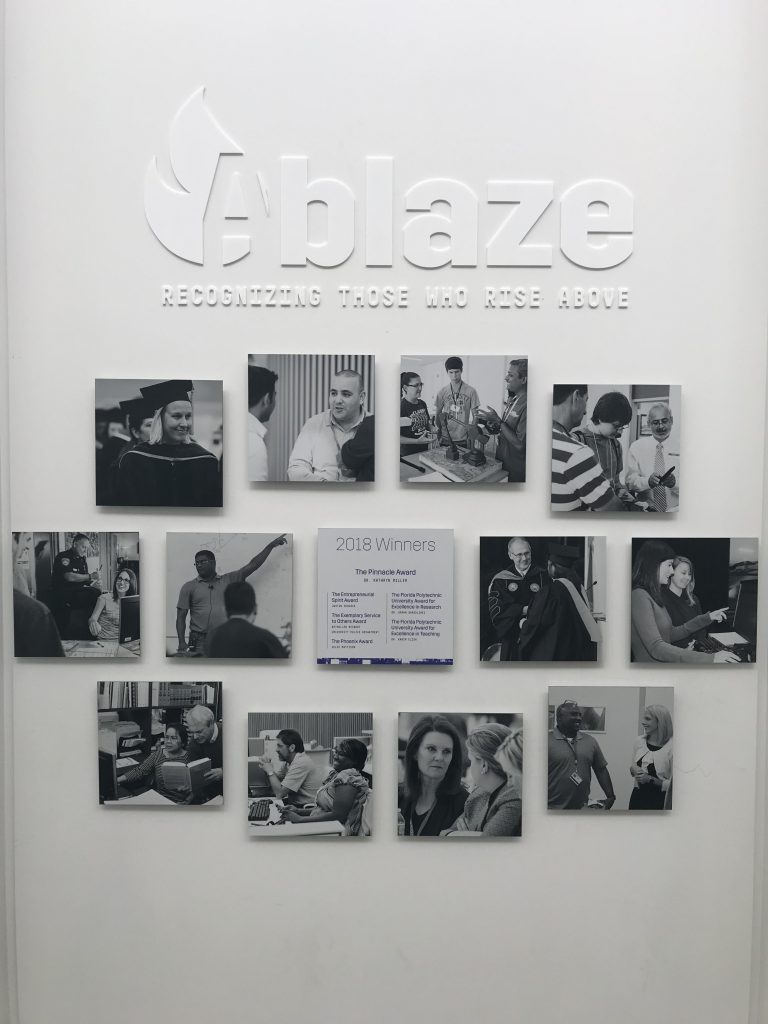 Check out our Ablaze gallery located on the wall adjacent to room 1047 in the IST building, where our 2018 award winners are recognized.