Department of
Applied Mathematics
Carousel placeholder image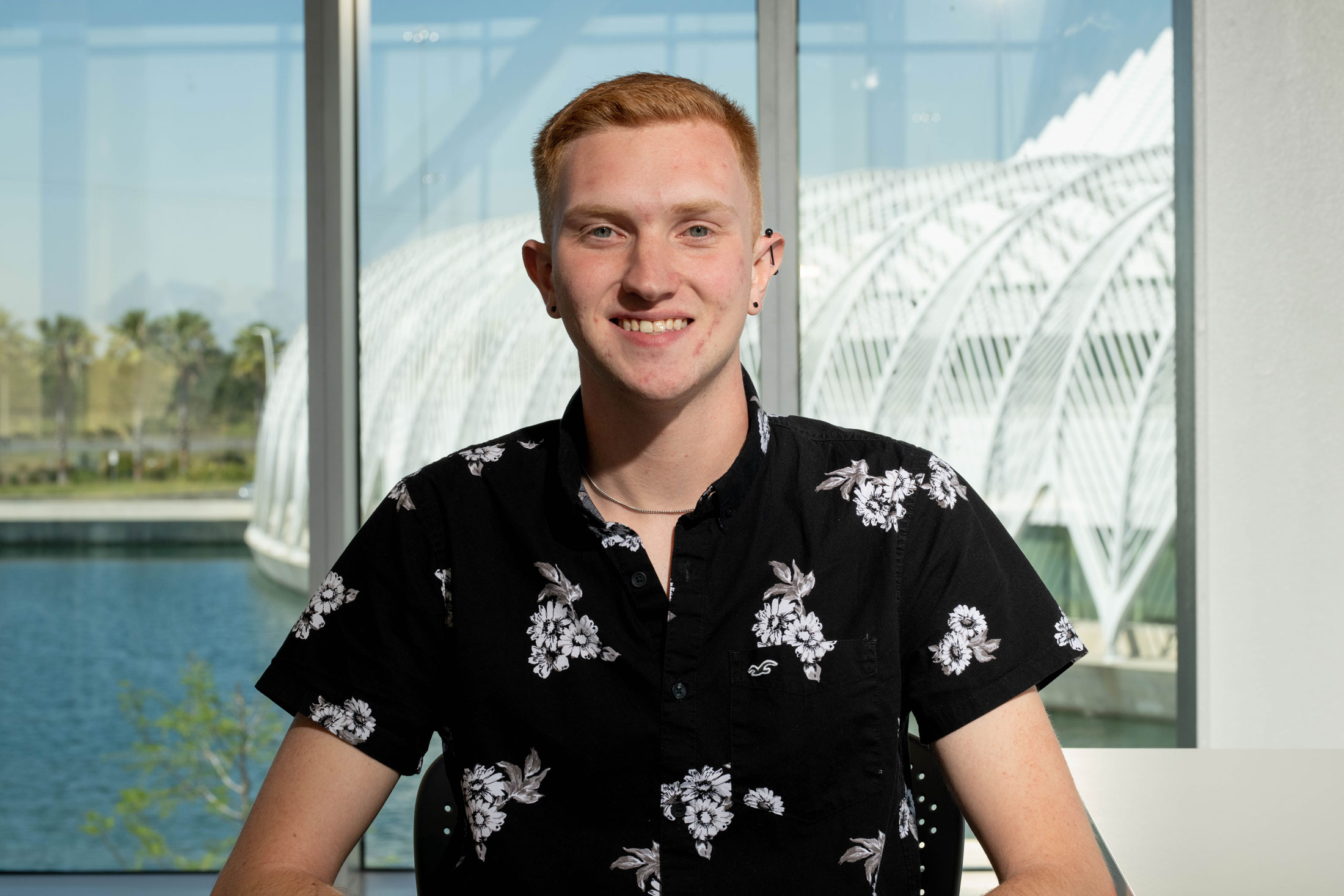 Apr 12, 2023
Q&A: Phoenix proud to be one of Florida Poly's first applied mathematics grads
David Schindler '23 is excited to receive his bachelor's degree in applied mathematics with a concentration in data science from Florida Polytechnic University on May 7. Schindler, from Philadelphia, Pennsylvania, was part of the Campus Activity Board and Math Club, and also worked for the Office of Residential Life during his time at the University. He is a graduate of George Washington Carver High School of Engineering and Science in Philadelphia and is looking forward to starting his high-tech career.
Read More
From the Chair
Welcome to the Department of Applied Mathematics. We are a diverse group of faculty members with wide-ranging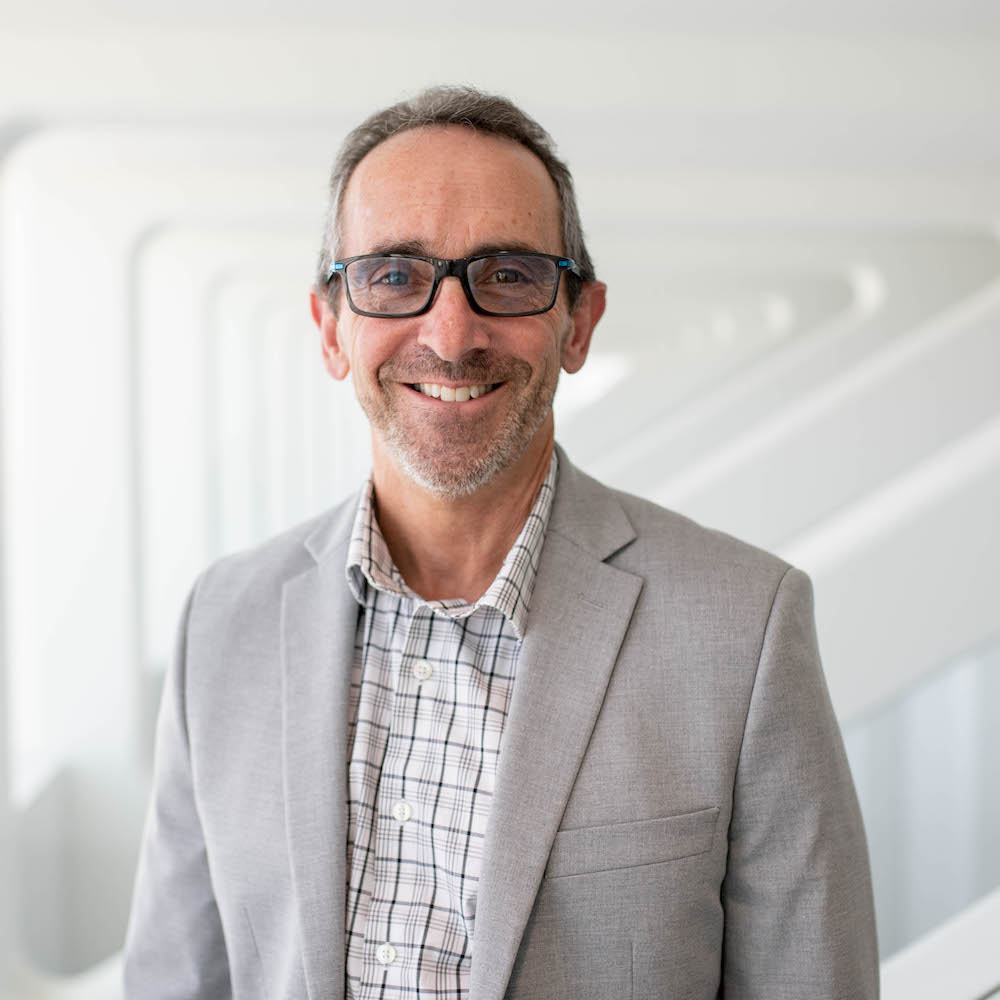 mathematical and scientific interests. Our goal is to provide you with a top-notch mathematical learning experience that will set you up for success in any major at Florida Poly.
Mathematics is a rich discipline that reaches into every technical field, including physics, data science, all branches of engineering, and computer science.
A deep understanding of fundamental mathematical concepts is critical to your academic future. Studying applied mathematics is a gateway to all STEM majors, graduate school programs, and high-paying technical jobs. Learning mathematics at the college level requires dedication and consistent effort. It is not easy, but we are here to help you.
Our promise is to deliver well-constructed courses that are fair, require reasonable study time, and expose you to the breadth and utility of mathematics. In return, we ask you to engage with your professors, your peers, and the course materials. Dive in and work hard—there is no substitute for real learning. We hope you will consider a major in applied mathematics, but whatever your professional goals and interests, mathematics will play a critical role in getting you there. William Paul Thurston, Field Medal winner, and one of the greatest mathematicians of the 20th century said, "Mathematics is not about numbers, equations, computations, or algorithms: it is about understanding."
Sincerely,
Dr. Mike Brilleslyper
Chair, Department of Applied Mathematics
Program and Student Outcomes
Graduates of the Applied Mathematics program will demonstrate the following:
#1
Ability to identify, formulate, and solve complex engineering problems by applying principles of engineering, science, and mathematics.
#2
Ability to apply engineering design to produce solutions that meet specified needs with consideration of public health, safety, and welfare, as well as global, cultural, social, environmental, and economic factors.
#3
Communicate effectively with a range of audiences.
#4
Ability to recognize ethical and professional responsibilities in engineering situations and make informed judgments, which must consider the impact of engineering solutions in global, economic, environmental, and societal contexts.
#5
Ability to function effectively on a team whose members together provide leadership, create a collaborative and inclusive environment, establish goals, plan tasks, and meet objectives.
#6
Ability to develop and conduct appropriate experimentation, analyze and interpret data, and use engineering judgment to draw conclusions.
#7
Ability to acquire and apply new knowledge as needed, using appropriate learning strategies.
Supportive Environment
Many elements of Florida Poly life come together to create a rich and successful student experience.
Co and Extra Curricular Activities
There's more to the college experience than lectures and lab work. Florida Poly has more than 35 student clubs that are run by students for students. Students are encouraged to pursue their passions and explore new interests by joining a club. The activities below are a few of the clubs that Applied Mathematics students most often get involved with.
The Academic Excellence Club is meant to bring out the best of one's academic self through working in a collaborative environment.
Math Club
The Math Club at Florida Poly seeks to promote a healthy environment for students to embrace higher-level mathematics and
develop an appreciation for mathematics in STEM-related careers.