Department of
Electrical and Computer Engineering
Carousel placeholder image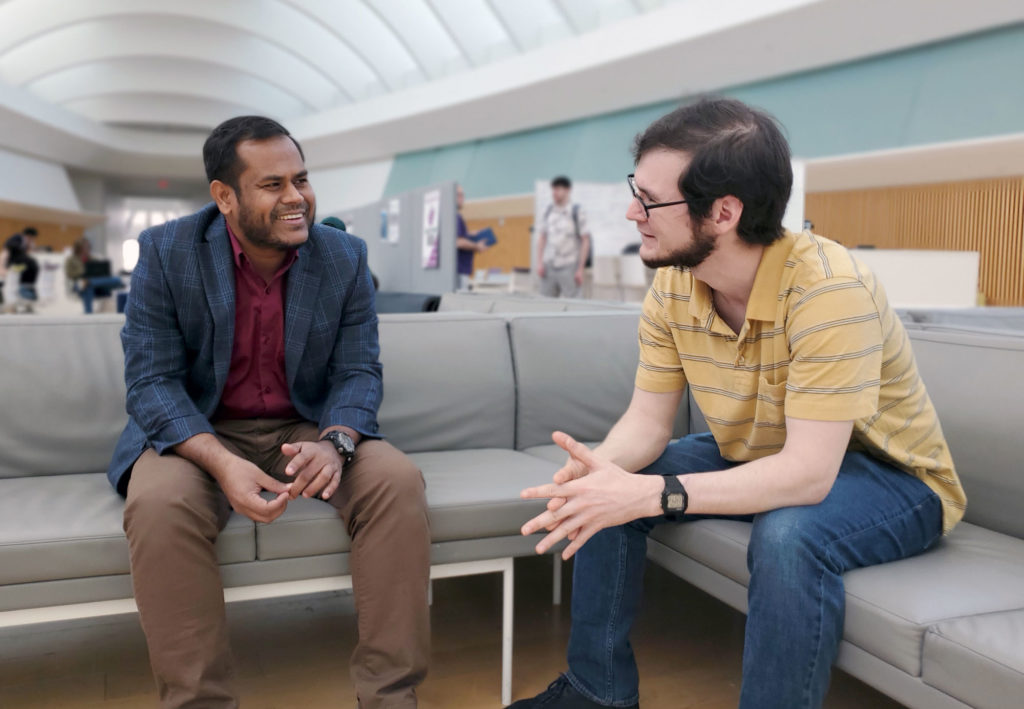 Jan 29, 2020
Professor prioritizes mentorship for student success
Florida Polytechnic University senior Joshua Santos is laser-focused on pursuing a PhD and advancing in the field of electrical engineering. Since connecting with Dr. Muhammad Ullah, an assistant professor of electrical and computer engineering, Santos has made great strides...
Read More
From the Chair
Welcome to the Department of Electrical and Computer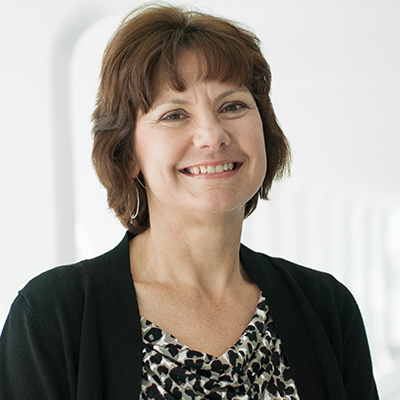 Engineering at Florida Poly. Florida Poly provides leading-edge degree programs that prepare graduates to take on today's fastest growing fields—including those of semiconductor design and manufacturing, computer-system design and development, embedded systems and operating systems development, and the control and security of physical systems—physical systems that include power grids, autonomous vehicles, and physical plants. Our mission is to serve students and industry through excellence in education, discovery, and application of engineering and applied sciences. I am proud to head up a faculty of experts in all of these fields, and our commitment to education will be clear to you if you take any of our classes.
The Electrical and Computer Engineering Department offers three different undergraduate degree programs:
Electrical Engineering (includes semiconductor design and manufacturing, electromagnetics and wireless communications technology, the control of complex physical systems, the design of power systems, and other topics),
Computer Engineering (includes microprocessor and memory-system design, operating systems design, embedded systems design, digital VLSI circuit design, the design of complex systems such as autonomous & electric vehicles, and other topics),
And a newly created offering in Cybersecurity Engineering (includes hardware-systems security, security of industrial control systems, smart grid development, and other topics)
In addition, the department offers a combined graduate track in Electrical Engineering and Computer Engineering. The undergraduate programs in Electrical Engineering and Computer Engineering are both ABET-accredited; Cybersecurity Engineering is in the process of ABET accreditation.
All of our degree programs are focused on education and applied research; these are STEM education-based curricula that yield highly skilled graduates with strong knowledge in the fundamentals of their disciplines and who are able to apply that knowledge to design and implement solutions for arising challenges. In addition, the programs prepare students for clear and concise communication when working in a team environment and for careers in industry, government, and academia.
I am excited to be the interim chair of the Electrical and Computer Engineering Department. The faculty here are working with our students and staff to make meaningful contributions in the broad and important fields that span Electrical & Computer Engineering, and to graduate students that are job-ready on day one. The ECE Department covers the world's most exciting disciplines today, and we look forward to seeing you in our classrooms.
Sincerely,
Dr. Mary Vollaro
Interim Chair, Department of Electrical and Computer Engineering
Featured Links
Electrical and Computer Engineering News
Program and Student Outcomes
For each of the programs in the Department of Electrical and Computer Engineering, students are expected to be able to know and do the following upon completion of their selected program:
#1
an ability to identify, formulate, and solve complex engineering problems by applying principles of engineering, science, and mathematics
#2
an ability to apply engineering design to produce solutions that meet specified needs with consideration of public health, safety, and welfare, as well as global, cultural, social, environmental, and economic factors
#3
an ability to communicate effectively with a range of audiences
#4
an ability to recognize ethical and professional responsibilities in engineering situations and make informed judgments, which must consider the impact of engineering solutions in global, economic, environmental, and societal contexts
#5
an ability to function effectively on a team whose members together provide leadership, create a collaborative and inclusive environment, establish goals, plan tasks, and meet objectives
#6
an ability to develop and conduct appropriate experimentation, analyze and interpret data, and use engineering judgment to draw conclusions
#7
an ability to acquire and apply new knowledge as needed, using appropriate learning strategies
Supportive Environment
Many elements of Florida Poly life come together to create a rich and successful student experience.
Co and Extra Curricular Activities
Florida Poly has more than 35 student clubs that are run by students for students. Students are encouraged to pursue their passions and explore new interests by joining a club. The clubs below are just a few of the organizations that electrical and computer engineering students often get involved with.
Facilities and Resources
The Department of Electrical and Computer Engineering includes a number of facilities used by faculty members and research staff to conduct scientific research with the involvement of undergraduate students.
Some of the most important include:
Signal generator, Oscilloscope, Power Meter
Optical Spectrum Analyzer, Optical Table, Laser diode, Translation Stage
STM32F207 evaluation board with Cortex M series processor, Function generators, Oscilloscopes, Digital Kit set including several digital ICs for logic design, Altera-DE2-115 FPGA boards, Arduinos, Raspberry Pis, XBee modules, software-defined radio modules, Digilent Analog Discovery 2 modules (each is a computer-operated oscilloscope, multimeter, voltage source all in one)
A small cluster of Dell PowerEdge compute servers running Linux.
Modelsim, Multisim, Keil uVision, COMSOL Multiphysics, HSPICE, MATLAB/Simulink, C, C++. Python