Ajeet Kaushik, Ph.D.
Trustee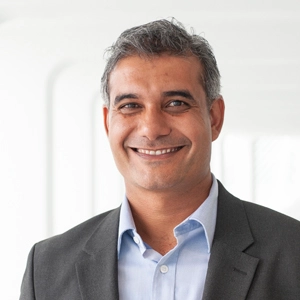 Term: May 6, 2023 – May 5, 2024
Dr. Ajeet Kaushik, Ph.D., Assistant Professor of Chemistry in the Department of Environmental Engineering, joined Florida Polytechnic University in July 2019. He is exploring nanotechnology, green chemistry, analytical chemistry, electrochemical biosensors, and nanomedicine, for health wellness and environmental monitoring.
Dr. Kaushik received his Ph.D. (chemistry and nano-based biosensors) in collaboration with National Physical Laboratory and Jamia Milia Islamia, New Delhi, India. Prior to joining Florida Poly, he worked as an Assistant Professor at the Medical College of Florida International University.
Dr. Kaushik is the recipient of various reputed awards for his services in the research field of nanotechnology, sensing technology, and nanomedicine for efficient health wellness. His excellent research credentials are reflected by his 10 edited books, over 200 international peer-reviewed publications, and three patents in nanomedicine and smart biosensors for personalized health care. Dr. Kaushik has been listed among the top 2% of scientists in the world, as suggested by a study conducted by Stanford. His research in the field of sensors for COVID-19 management is part of the World Health Organization (WHO) database.
To achieve his goal of exploring sensing technology for everyone, Dr. Kaushik is exploring novel domains of research at Florida Poly and collaboratively at the global level.