Ben Matthew Corpus
Vice Provost, Enrollment Management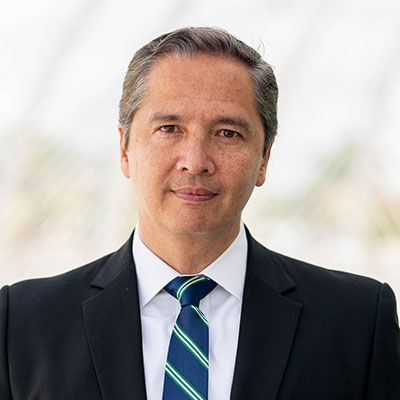 Ben Matthew Corpus is the vice provost for admissions and financial aid, having arrived at Florida Poly in 2018. Previously, he has served as vice provost for enrollment management at the University of Texas at Austin, vice president for enrollment management and student affairs at Baruch College, vice president for enrollment and student affairs at Hostos Community College, and chief of staff to the president at Plattsburgh State University (SUNY), in addition to administrative positions at NYU and the University at Albany.
He was a clinical associate professor at the University of Texas and a tenured associate professor at Baruch. At Baruch, Corpus was chair of his department's faculty appointment and promotions committee, co-chair with the provost on the college's Task Force on Academic Integrity, and was awarded the 2009 Faculty Service Award by the Baruch College Alumni Association. He was a Hispanic Association for Colleges and Universities Leadership Fellow in 2005 and an AASCU MLI Leadership Fellow in 2009.
Corpus has completed the Certificate Program on Negotiation for Senior Executives at Harvard Law and a certificate in executive leadership from SUNY.
IEM Leadership Program, Harvard University Graduate School of Education
Ph.D., New York University
M.S., University at Albany
B.S., Oswego State University