Melissa Vazquez
Director, Academic Affairs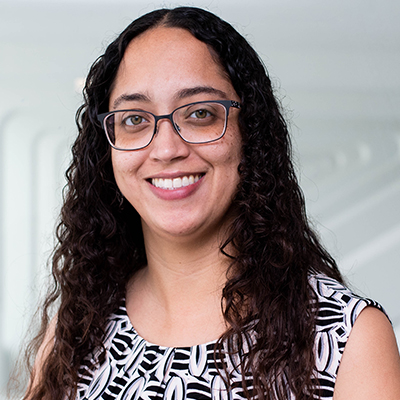 Melissa Vazquez joined Florida Poly as the executive assistant to the provost and executive vice president in April 2013. She was the ninth person hired to work at the then newly formed University.
In April 2018, Vazquez was promoted to director of academic affairs. In her role, she provides administrative leadership for the Office of Academic Affairs, leading a team of seven administrative professionals. In addition, Vazquez provides fiscal and budget guidance to the Provost's Office and Department of Academic Affairs units. She serves as the liaison for the Office of the Provost and the President's Office, academic directors and chairs, faculty, students, vice presidents, and other areas on and off campus.
Vazquez came to Florida Poly with more than with 20 years of C-level support experience. Just prior to coming to Florida Poly, Vazquez worked as the accounts receivable manager and payroll coordinator at GRUS Construction.
Vazquez enjoys watching movies, fishing with her family, dining out and traveling - anything that creates memories. She loves nothing more than spending quality time with her husband, two sons and their American Bully, Bella.
B.S. in Business Administration and Management, CUNY York College, 2006