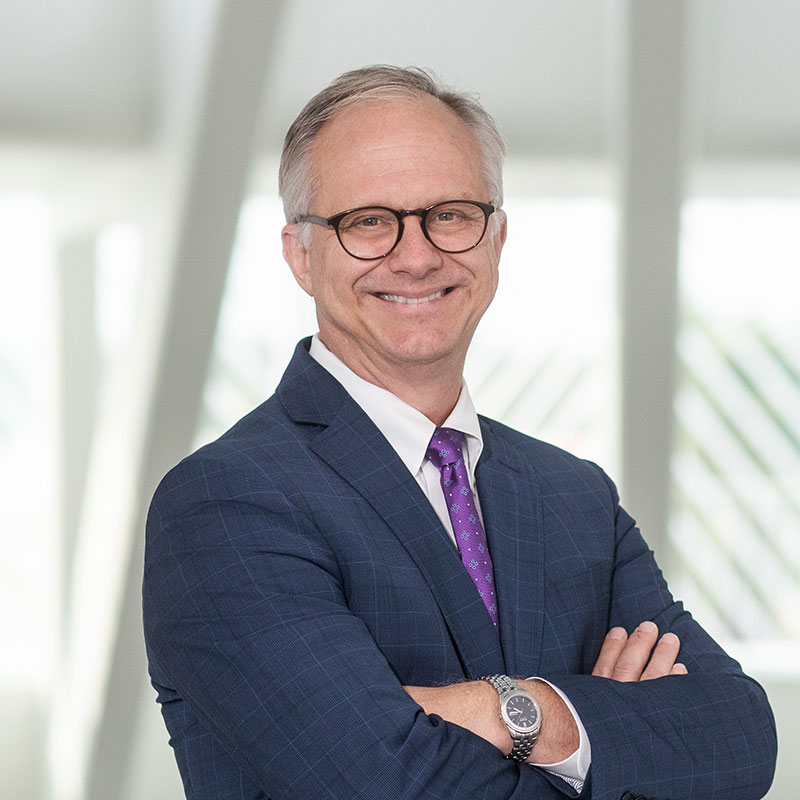 Dr. Randy K. Avent is founding president of Florida Polytechnic University, the state's only public university dedicated 100% to STEM. Named the University's inaugural president in 2014, Avent is responsible for its development and operation, and is committed to strategically advancing Florida Poly as a research-and-jobs institution, an agent for growth, and a beacon for the economy.
His career exemplifies the qualities of innovation, leadership, and entrepreneurship the University seeks to instill in students. An accomplished academician, senior administrator, and research scientist, Avent has an extensive background teaching and directing research at higher-education institutions dedicated to science, technology, engineering, and mathematics (STEM).
Avent's achievements since becoming president include:
Leading the University toward its 2019 ABET accreditation of its Computer Engineering, Computer Science, Electrical Engineering, and Mechanical Engineering degree programs.
Leading the University toward regional accreditation from the Southern Association of Colleges and Schools Commission on Colleges (SACSCOC) in 2017 to award bachelor's and master's degrees.
Expanding campus infrastructure, including the addition of the Student Development Center, and construction of the campus' second academic facility, the Applied Research Center (ARC). Construction on the new research facility began in 2019.
Guiding the University toward achieving an annual economic impact of $289 million, according to a study completed in 2019. This includes more than $161 million in gross domestic product to the local and state economy annually.
Expanding the quality and number of faculty and staff charged with delivering on the University's mission of a 100% STEM education.
Establishing a flat operational structure with minimal overhead.
As Florida Poly continues to evolve and grow, Avent's goals as president include:
Continuing to build prominent programs in high-paying, high-tech industries.
Maximizing value for students by sustaining and enhancing affordability and efficiency.
Further strengthening economic development by growing a high-tech research park around Florida Poly.
Continuing the creation of infrastructure that inspires technology-rich environments for innovation.
Encouraging innovative teaching methods and discovery-based research courses that address real-world, industry-driven problems.
Before joining Florida Poly, Avent served as the associate vice chancellor of research and a professor of computer science at North Carolina State University. There, he was responsible for growing NC State's overall research program and was the principal investigator on the Laboratory for Analytic Sciences. He also led an interdisciplinary effort to grow data science at NC State through a cluster hiring program, introduction of new courses, and development of a new research institute.
Prior to joining NC State, he served as the chief scientist in the Defense Department's Office of Basic Research, where he oversaw science programs, developed strategic plans for basic research investments and led a national "Data-to-Decisions" program on large-scale analytics for massive data sets.
From 1986-2006, Avent held a variety of positions at the Massachusetts Institute of Technology's Lincoln Laboratory, where he served as the associate chief technology officer, led three different research groups, and conducted research in diverse technology areas.
Avent has a broad range of interests and has conducted research in numerous areas, including environmental studies, neurophysiology, and defense. The majority of his work has centered on machine learning, signal processing, and dynamic probabilistic systems analysis. He has led several national panels in the areas of computer science, cognitive technology, and signal processing and is an IEEE fellow. IEEE is the world's largest technical professional organization dedicated to advancing technology for the benefit of humanity.
Avent has a Ph.D. in biomedical mathematics and engineering from the University of North Carolina, Chapel Hill. He has two master's degrees, one in electrical engineering from North Carolina State University and the other in biomedical mathematics and engineering from the University of North Carolina. His bachelor's degree is in zoology from the University of North Carolina.
Avent is also a 2005 graduate of the Greater Boston Executive Program at MIT's Sloan School of Management.
He and his wife, Terri, have been married for 35 years and have three sons.
Ph.D. in biomedical mathematics and engineering, University of North Carolina, Chapel Hill

Master's degree in electrical engineering, North Carolina State University

Master's degree in biomedical mathematics and engineering, University of North Carolina

Bachelor's degree in zoology, University of North Carolina