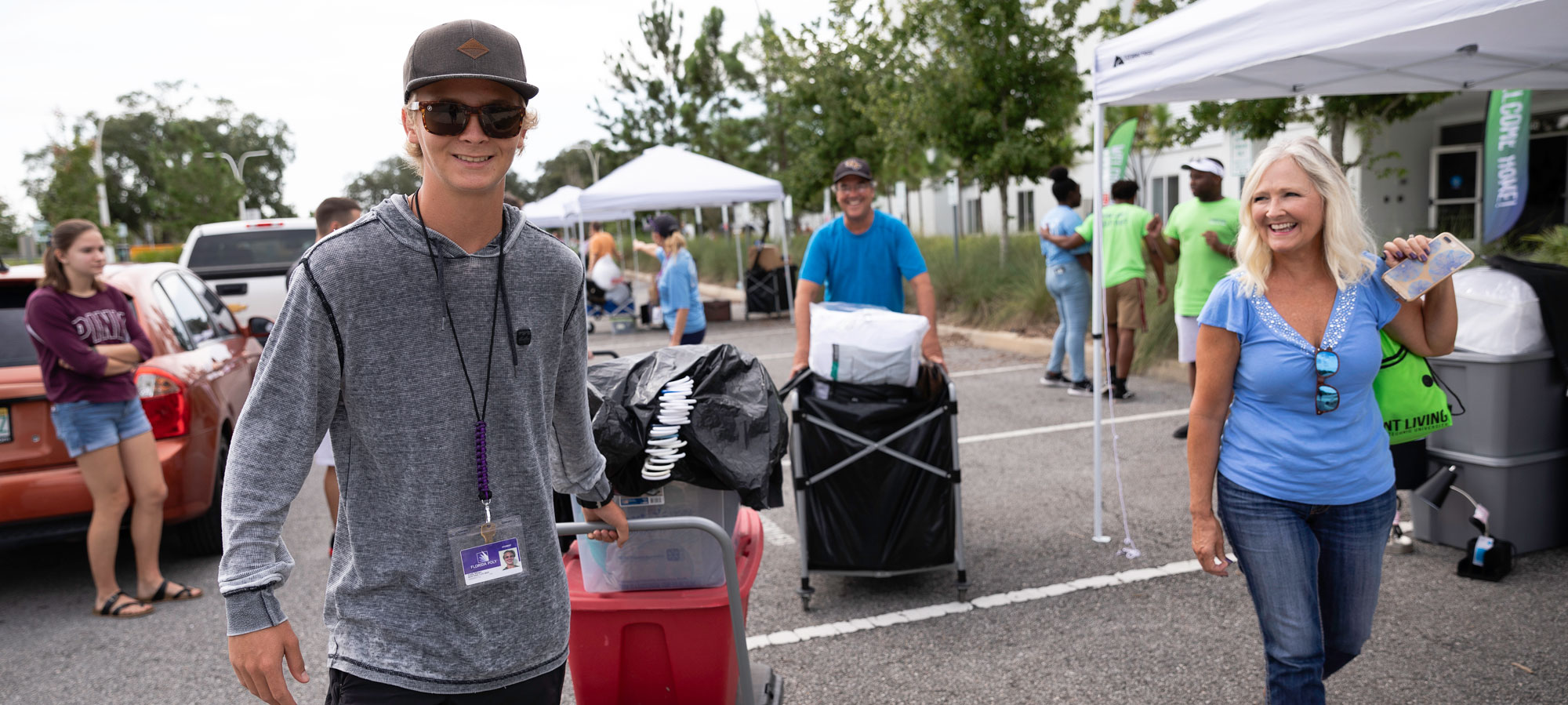 Move-In Day
Everyone's excited to get to campus, many are feeling all the emotions that surface when leaving their families, and it's the first day of your new adventure as a student at Florida Poly.
COVID-19 Update
As a result of
COVID-19
, Florida Poly is reevaluating its plans for move-in day, and the information below is expected to change. Please check back for updated information, which will also be shared with new students via email and social media. Thank you for your patience during this unprecedented time of uncertainty.
Dates
Move-in is organized into two groups:
August 16th & 17th for Returning Students

August 18th & 19th for New Students
Prior to Move-In
Prior to move-in make sure you've completed (and turned in!) the following items:
Move-In Process
More information on the move-in process will be available as details are finalized. Please check this this page prior to move-in day for additional details.