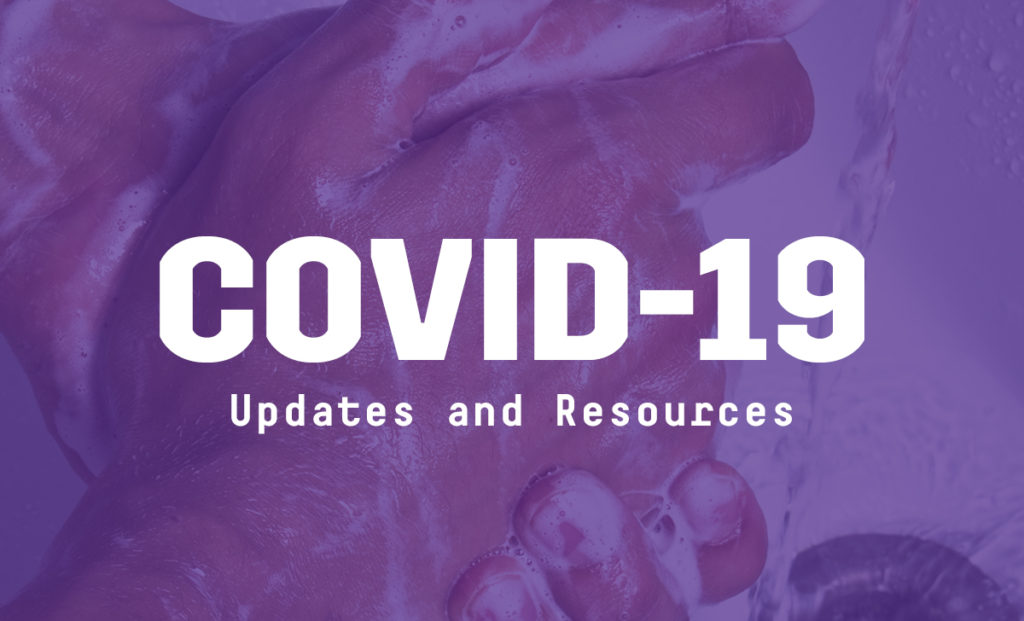 The health and safety of our students, faculty, and staff is our top priority. Visit our webpage for resources and additional information.
As safety precautions are put in place for coronavirus, we have all been looking at Florida Poly as a safe haven.
We have been monitoring the conditions related to the coronavirus and there has been a rapid increase in the number of cases in Hillsborough, Orange and Polk counties.  In an effort to do our part in fighting the spread of the virus, and in order to protect individuals who are on campus, we are increasing the proactive measures we are taking.
The University previously restricted students from returning to campus if they left Polk County.  Now that there are several confirmed cases of COVID-19 in Polk County, and the number is increasing on a daily basis, beginning March 27, 2020, at 8 p.m., the University is implementing a curfew and Stay-on-Campus policy prohibiting students who are on campus from leaving campus, and we will continue to have these restrictions in place until further notice.  Students leaving the campus at any time after March 27, 2020, at 8 p.m. without the appropriate permission, will not be allowed to return to the campus.
The prior policy of not allowing students who have left Polk County to return to campus continues in force until further notice.
Effective Friday, March 27 at 8 p.m.:
A stay-on-campus policy is in place and will remain in place until further notice and at the very least, until Friday, April 10.
Students who choose to remain living in the residence halls will remain on campus and only leave campus during limited times and for very limited reasons (such as visiting a health care professional, obtaining medical supplies or food, or going to work that is located in Polk County).
A campus curfew will be in place daily from 8 p.m.-7 a.m. Campus gates will be closed at 8 p.m. and opened at 6 a.m. Campus police will remain on campus and will be able to open the gates in case of an emergency.
Resident students who choose to stay on campus after Saturday, March 28, at 8 p.m. will not be eligible for any potential housing or meal plan credits or refunds if any are offered. Please consider your situation and decide whether you want to remain on campus.
Student Choice:
By 8 p.m. on March 27, 2020, all students currently residing on campus must complete a "Remainder of Spring 2020 Residence Plan Form" to indicate either:
that you intend to remain on campus and comply with the curfew, the Stay-on-Campus policy, and other restrictions, or
that you will be leaving the campus no later than Saturday, March 28, 2020, and residing in a safe place elsewhere.
Any resident who does not complete the form will be assumed to have left campus and will have their access to their building and room deactivated. The form will be available online beginning Thursday, March 26, 2020, at 9 a.m.  This form provides additional information and directions. Students who choose to leave campus are encouraged to take their belongings with them.
With everyone's safety and well-being at the center of this decision, this is a necessary step for our campus at this time and again ask for your patience and understanding as we continue to maneuver through these unprecedented circumstances.
Contact:
Lydia Guzman
Director of Communications
863-874-8557