Honest talk about race and racism unites Florida Poly community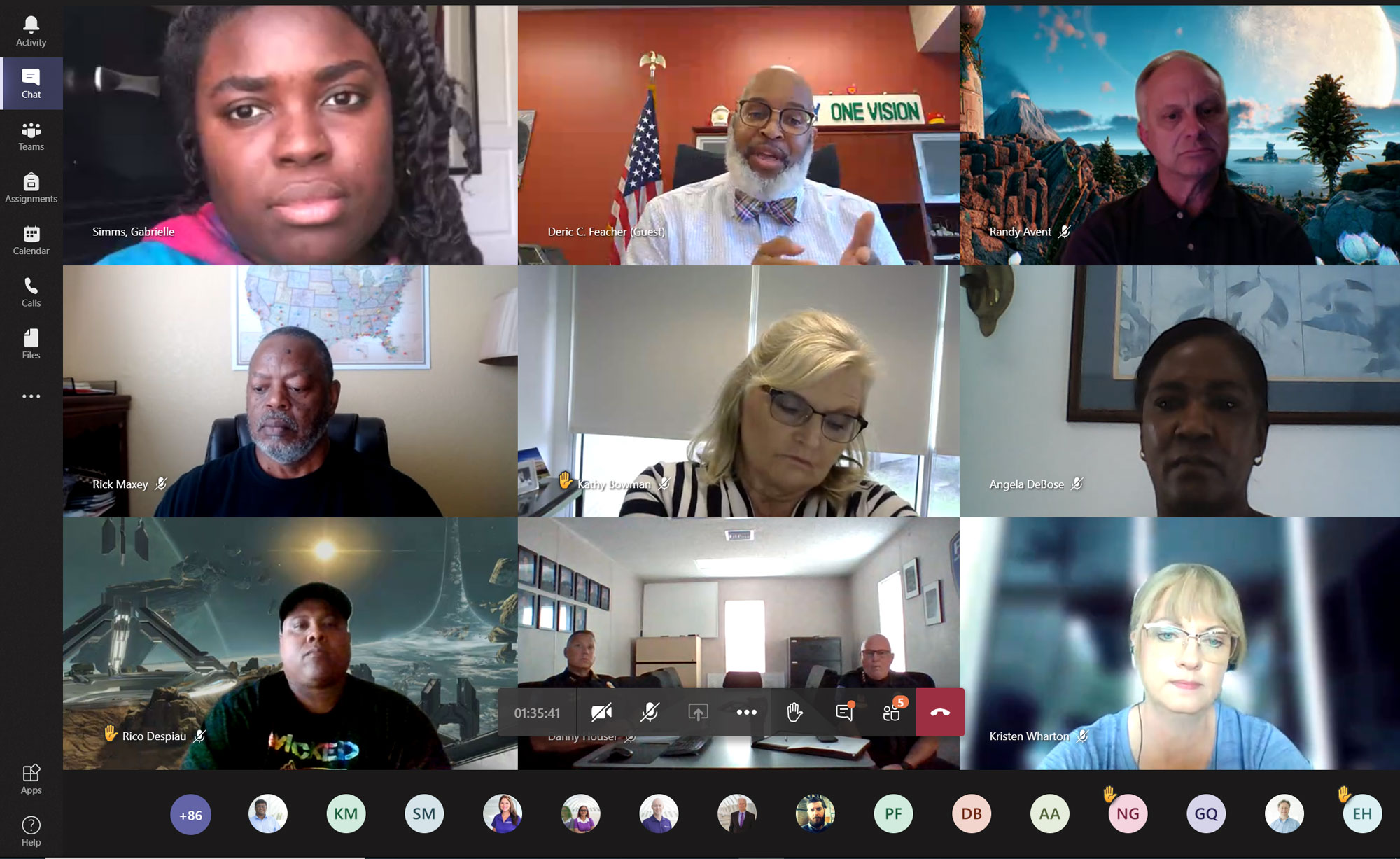 A virtual forum designed to elicit honest opinions about race and racism both nationally and within the Florida Polytechnic University community drew more than 100 attendees on Wednesday, June 17.
"Today is an opportunity for you to speak, to be heard, and together we will do what we can to have Florida Poly and our community be a place that's welcoming for everyone," said Rick Maxey, chair of the University Diversity and Inclusion Committee. "The president and his team are listening and ready to address the issues you bring up."
The forum drew a wide cross section of the University community, including students, alumni, employees, and University leaders.
"There's a lot going on in our nation today and I hope tonight is a small step toward helping everyone process and deal with the questions and uncertainty we're dealing with right now," said Randy K. Avent, Florida Poly's president.
The forum stemmed from the recognition that everyone has a role in addressing societal problems that were magnified by recent instances involving police violence against Black Americans and the national unrest that followed.
Deric Feacher, city manager of Haines City, Florida, moderated the event.
"We will become a better community, a better University, a better country because these conversations are happening," he said.
Attendees spoke about their personal experiences with race and racism, including the heightened fear and concern that Black men experience during encounters with the police.
"It's hard to explain how difficult and traumatizing it is to be there with three or four guns pointed at you, knowing a sneeze or slight movement could get you killed," Maxey said. "Most officers are good, but when you're a Black man you don't know who you're going to get and that adds to the tension.
"You have a police officer nervous because I'm a Black man and I'm a Black man nervous about being stopped by a police officer, so you're halfway to something happening."
Participants also discussed possible ways to address the core problems, including voting and shifting some resources from police departments to other crisis and mental health services.
"It would help improve things a lot if it wasn't just the police that handle emergencies," said Florida Poly student Gabriella Quick.
Florida Poly Police Chief Richard Holland outlined ways his department is updating policies with 8 Can't Wait police reform suggestions to help reduce potential harm that can occur.
Holland answered attendee questions and underscored the department's commitment to fair, inclusive policing on campus that does not endanger anyone within the community.
"The challenge today is probably to pause for a second and say, 'Can I have this conversation with my family and how comfortable am I about correcting a family member or friend and saying that's not acceptable?'" said administrative assistant Sherri Vaughn.
Future forums will be scheduled as the University continues to work toward ways to promote diversity and inclusion on campus.
"This is a good first start, but we want to continue the conversations and do everything we can to ensure people of color feel comfortable on our campus and feel included and know that we know they can be successful," Avent said.
Contact:
Contact:
Lydia Guzman
Director of Communications
863-874-8557