LASA connects Hispanic students to culture and peers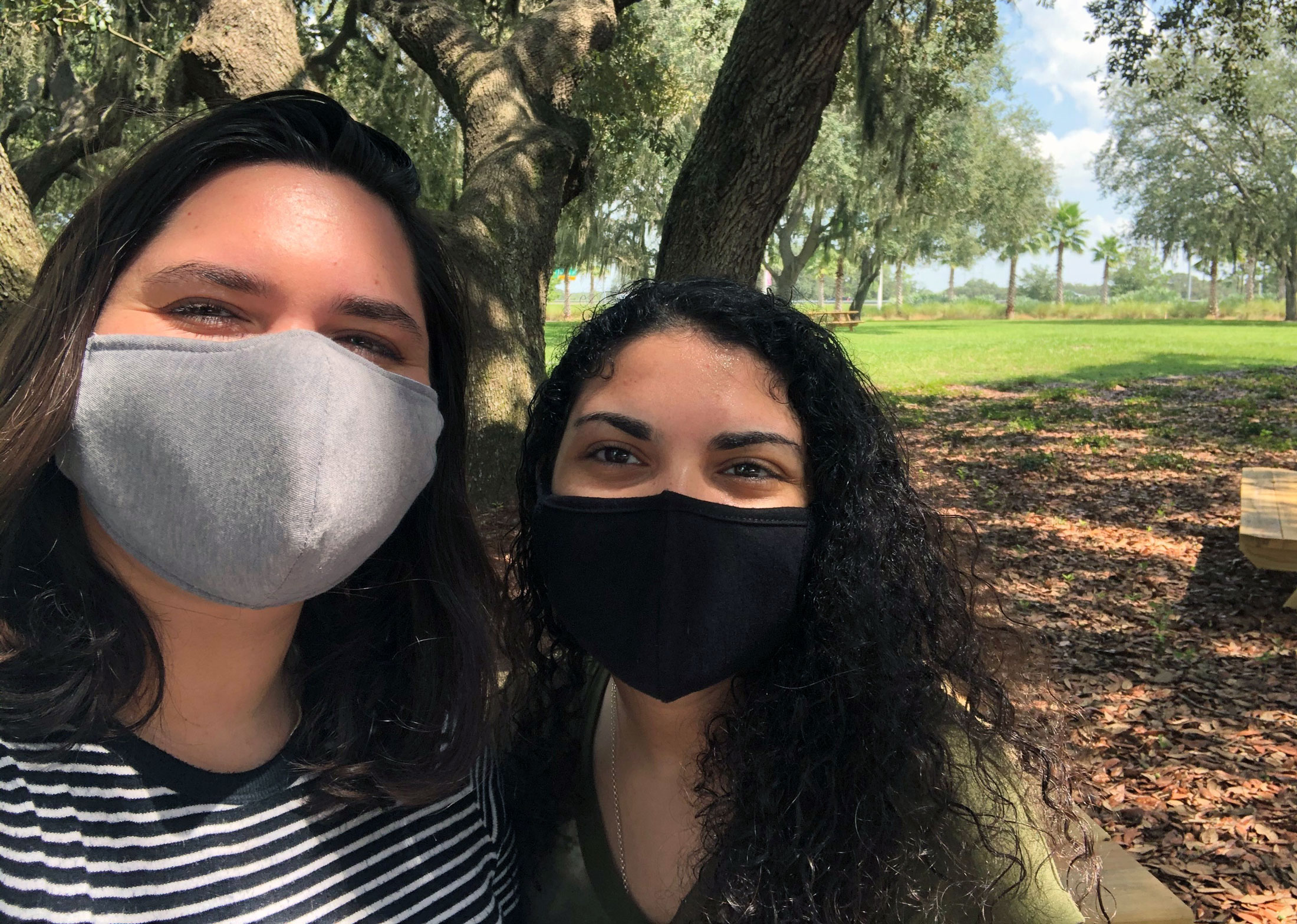 Editor's Note: This story is part of a series of feature stories that highlight diversity on Florida Poly's campus and celebrate National Hispanic Heritage Month.
The Latin American Studies Association (LASA) at Florida Polytechnic University creates an environment where students with Latin American ancestry or curiosity can gather for friendship and connection to Hispanic cultures, traditions, and fun.
"LASA is a club that's really about letting people with Latin American heritage share their culture with other students," said sophomore Erika Lopez, the club's president. "It's a way for us to connect with other people and be able to share our traditions that some people maybe wouldn't understand."
Tuesday, Sept. 15, marks the start of National Hispanic Heritage Month, an observation that celebrates the historical and cultural contributions of Hispanic Americans. LASA will recognize the month with several online events, including movie and game nights.
"I also plan to have a long virtual call where anybody can come in and share their family traditions and share their recipes," said Lopez, a computer science major. "I'm half Cuban and half Puerto Rican and I grew up with that culture. I didn't grow up speaking Spanish, but I grew up with the food."
Lopez, who identifies herself as a pescatarian, said she may share her modified recipe for arroz con pollo, a childhood favorite that she prepares now without chicken.
"It's very important to have events like this because you can get overwhelmed while at college and there's a lot to do, but doing anything that reminds you of home and connects to your people can relieve you of stress," said Lopez, a graduate of Brandon High School in Brandon, Florida. "This is true especially if you're a new student."
Isabella Zuniga, treasurer of LASA, said the club has helped her get in touch with her own roots.
"I'm half Mexican and half Irish and I didn't know much about Hispanic culture, but being able to see what it is all about has been amazing," she said. "There's a lot of things you wouldn't realize when you start learning about cultures, like the way people interact with their families and the spices they put in their food."
Zuniga, a graduate of Olympic Heights Community High School in Boca Raton, Florida, said she enjoys learning about others while sharing her own family traditions and recipes, like her favorite recipe for Mexican refried beans.
"It's nice to see that someone reacts to what you said in a certain way because of their culture," said the junior majoring in mechanical engineering.
Lopez encourages all Florida Poly students with Latin American backgrounds and those who would simply like to learn more about Hispanic culture, to check out LASA on Phoenix Link.
"We welcome everybody because the point is to have fun," she said. "Any time you try to build friendships or any relationships, you need to learn about them and their culture.
"You make so many more friends this way and your friendships last a lot longer."
Contact:
Lydia Guzman
Director of Communications
863-874-8557