Family sacrifices fuel student's dreams and future STEM success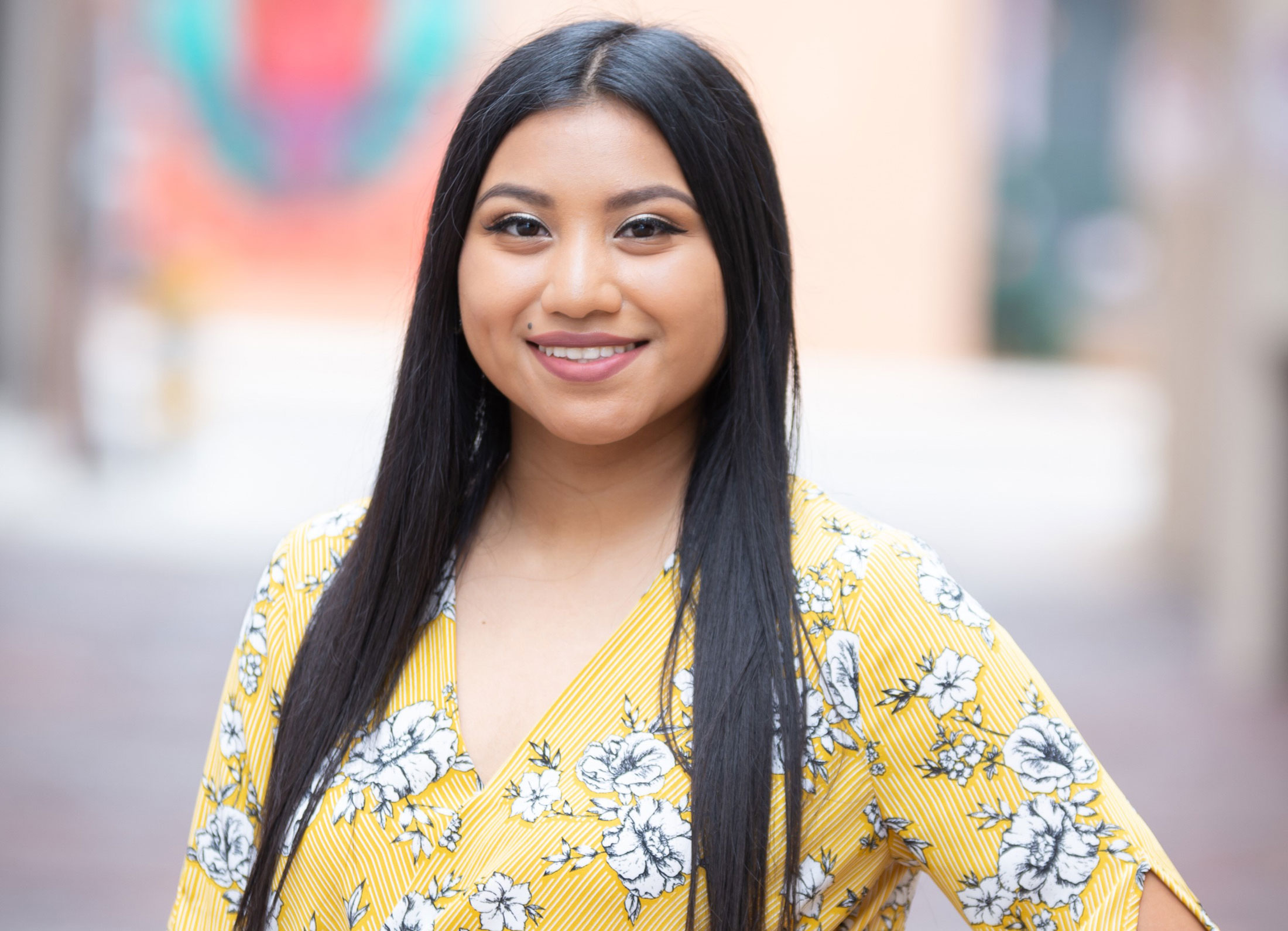 Editor's Note: This story is part of a series of feature stories that highlight diversity on Florida Poly's campus and celebrate National Hispanic Heritage Month.
When Magelee Delgado visited Florida Polytechnic University for the first time at age 13, her dreams of going to college and building a career in STEM came sharply into focus. She was part of a selected group of eighth graders at Discovery Academy of Lake Alfred, in Lake Alfred, Florida, who toured the then brand-new University.
"I remember walking through the main building being so amazed and thinking: 'Wow, this is the school I'm coming to. I found it,'" said Delgado, now a sophomore pursuing a degree in business analytics. "I love how unique and modern it is, and that it's focused on technology. I knew I was not going to find a school like this anywhere else."
Delgado said she also loved the fact that Florida Poly was located only 20 minutes from her home in Lake Alfred. This meant she could attend college and fulfill her dreams without being away from her parents and four siblings.
"My family is everything to me, so the University being so close made it even more perfect for me," she said.
After that visit in the fall of 2014, Delgado's main goal became enrolling at Florida Poly. She worked hard through middle and high school, participating in tech activities and making sure she excelled in her math classes, including advanced placement statistics and pre-calculus. She also engaged in leadership programs, becoming vice president of the National Honor Society and a school executive council member.
When the time finally came to apply for college, Florida Poly was Delgado's first and only choice.
She waited anxiously and when the acceptance letter finally arrived, Delgado said she could not contain her excitement. Not only had her hard work paid off, but she had also just become the first ever in her family to go college.
"It was an overwhelming feeling of joy," said Delgado, who is part of the newest class of the University's Presidential Ambassadors.
Delgado's parents came to the U.S. from Mexico at as young adults looking for opportunities and a better life. Their struggles and sacrifices are always top of mind, driving her dreams and ambitions.
"Knowing my parents' sacrifice makes me appreciate my life and the opportunities I've had so much more," she said. "I want to make them proud."
Looking ahead, Delgado has set a new goal for herself: to work for Publix Super Markets Inc. helping with their logistics and supply chain needs.
"I didn't come this far, to only come this far. Yes, I made it to Florida Poly but my hard work doesn't stop here," she said.
"There will always be something else I can work hard to achieve."
Contact:
Lydia Guzman
Director of Communications
863-874-8557