Culture and destiny guide professor's professional path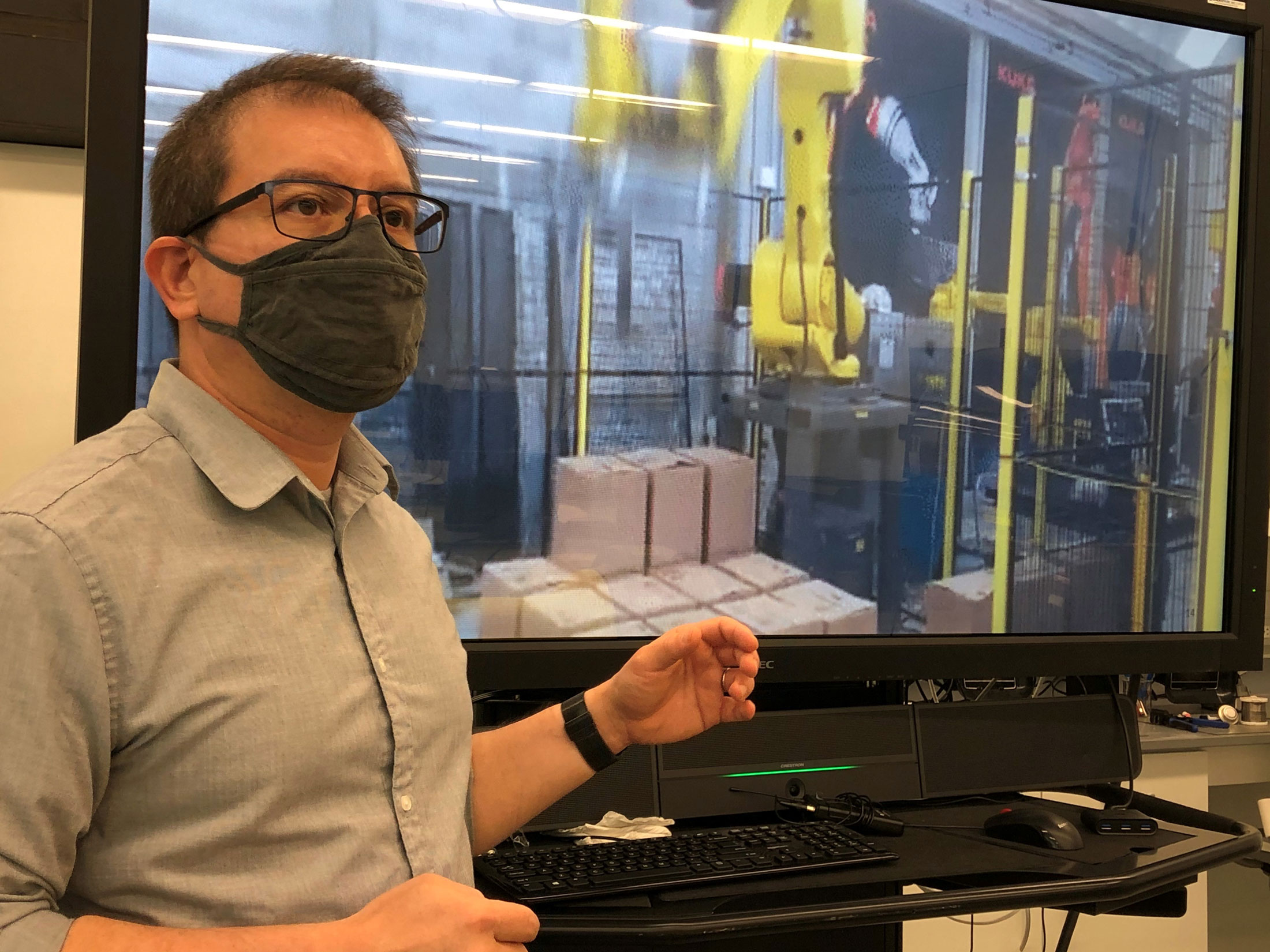 Editor's Note: This story is part of a series of feature stories that highlight diversity on Florida Poly's campus and celebrate National Hispanic Heritage Month.
Dr. Edwar Romero-Ramirez knows his successes and his very presence as a faculty member at Florida Polytechnic University can affect the future of Hispanic students at the institution.
"I had an experience with one student who basically took all my classes since I came to the University two years ago," Romero said. "He sent me a thank-you email about his own personal experience, and from his point of view, seeing someone with his own cultural background and speaking Spanish felt so different."
Romero, an associate professor of mechanical engineering, said the student from Mexico felt more like he fit into the world of STEM after connecting with someone who looked like himself.
"The struggle is real," Romero said. "As a first-generation college student, it's important to have someone and be able to say 'Hey, that engineer or faculty member is also a minority. This is possible.'"
Romero is originally from San Gil, Colombia. He was an assistant and associate professor of mechanical engineering at Universidad del Turabo in Puerto Rico from 2010 to 2018. When Hurricane Maria slammed into the island in 2017, it also dealt a blow the U.S. territory's already ailing economy.
Romero began evaluating his professional options.
"Life is interesting – you never know what is coming to you in the future," said Romero, who was the first in his family to earn a college degree. "Sometimes they call that destiny."
Romero soon learned about Florida Poly, a new University that matched his sensibilities and engineering goals.
"It's been a very good experience, and it has been impressive to see how Florida Poly has evolved in a matter of years, doing what has taken others decades to do," he said.
As Florida Poly prepared to return to campus for the fall 2020 semester after a shift to remote instruction in the wake of COVID-19, Romero embraced the task of ensuring all spaces in the Innovation, Science, and Technology building were ready to welcome students in a socially distanced way. He said he was happy to play a role in making sure the campus had the best possible setup to help minimize the spread of the novel coronavirus.
"I started the lab I teach – it was one simple space and I had time to play around with the layout," he said. "From there, I moved to the other labs and did the same, and then the classrooms and the common areas."
Romero said he wants to continue contributing and making a difference at Florida Poly, and he credits his background for fueling his success.
"First, I need to thank my parents for being part of my success; they always told me to look for a brighter future," Romero said.
He said his heritage and life experience provide a strong framework as his career matures.
"Being a minority in different places changes your vision about everything in life," Romero said.
Contact:
Lydia Guzman
Director of Communications
863-874-8557