Women faculty aim to inspire next generation of female STEM leaders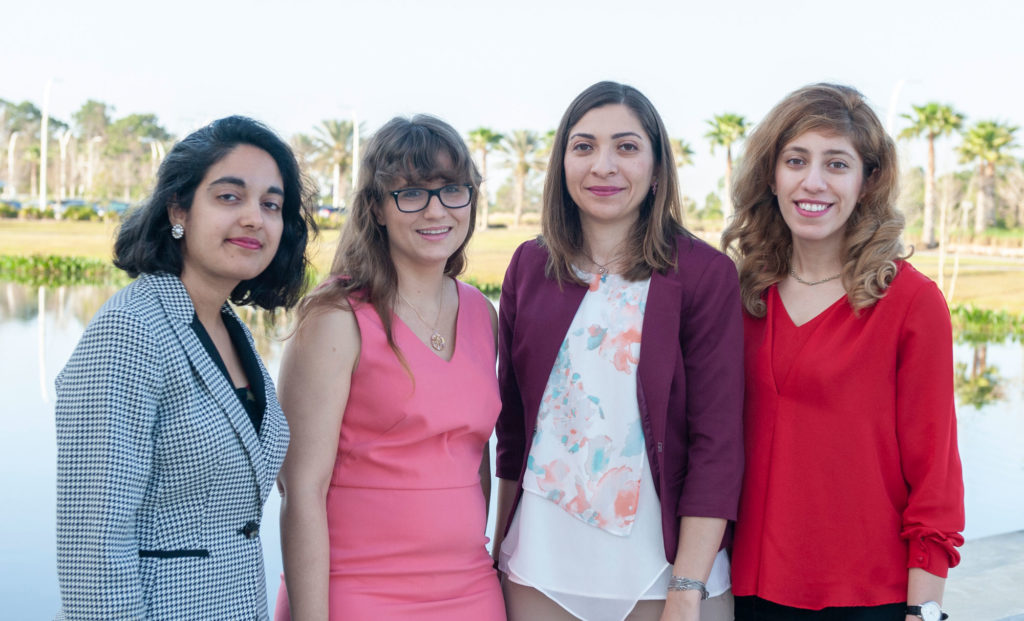 Florida Polytechnic University is working to ensure the faculty educating the world's emerging STEM leaders are as diverse and energetic as the students they teach.
For faculty members Sanna Siddiqui, Joanne Skiles, Aslihan Vuruskan, and Zahra Sadeghizadeh, the experience is personal. They are female educational leaders who have seen firsthand the challenges facing women who pursue careers in the male-dominated fields of science, technology, engineering, and math.
As educators who have been successful in their professional STEM pursuits, these professors are working to inspire and guide female students – and all students – to success.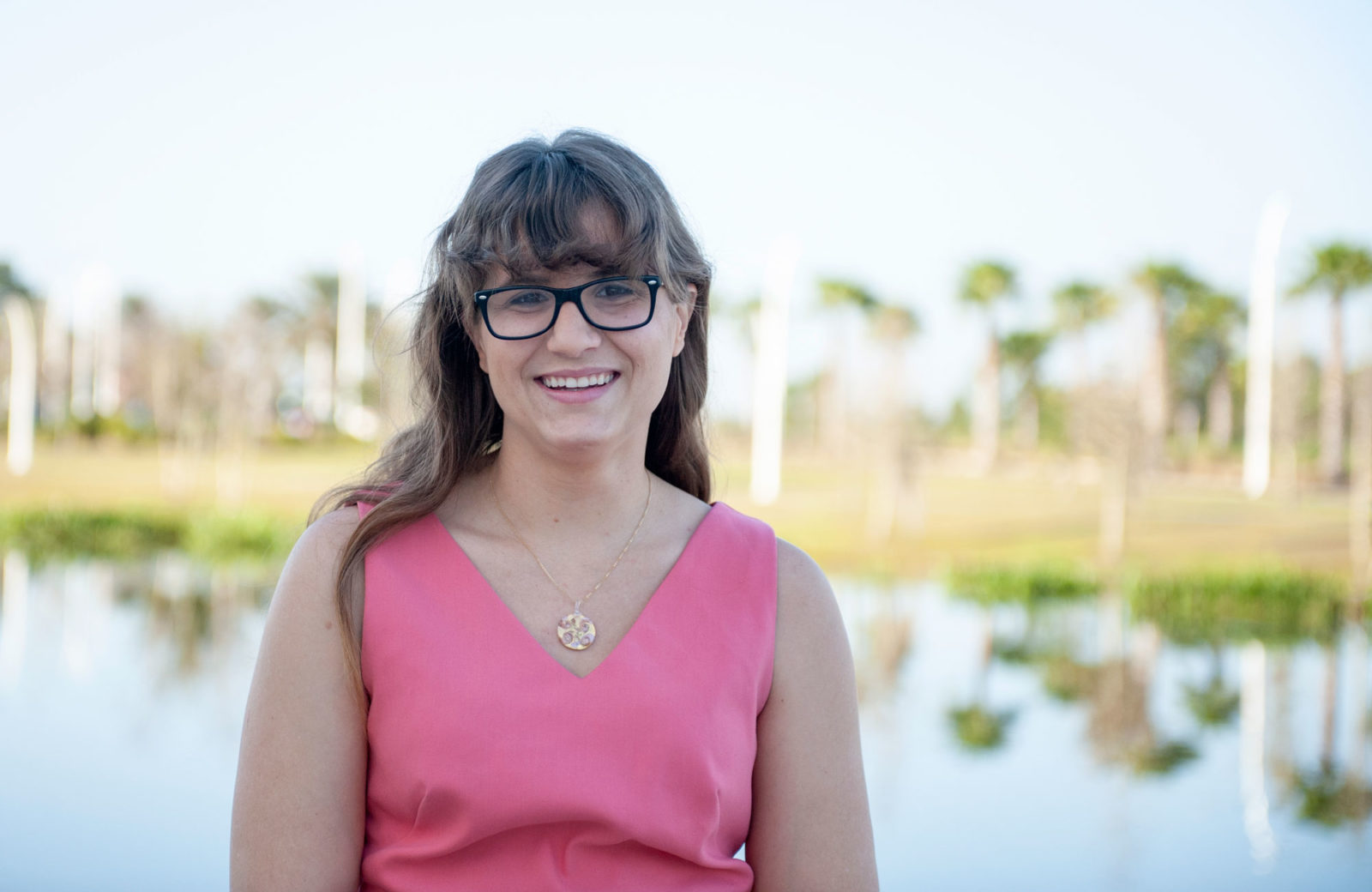 Dr. Joanne Skiles, assistant professor of computer science
Dr. Joanne Skiles joined Florida Poly in 2019 as an assistant professor of computer science after leading teams as a software engineer in Orlando, Florida, for more than nine years.
"I was either the only or one of two females in any of the teams and I was looking up one day how to get more females involved in STEM, and what kept coming up was having female role models and teachers," Skiles said. "This reinvigorated my desire to go back into academia, and Florida Poly stood out to me the most because of the University's philosophy and small class sizes, which I believe help students from more diverse backgrounds."
Skiles' main research focus is on the design, analysis, implementation, and experimental evaluation of vehicle ad-hoc network (VANET) routing algorithms. She is an advisor of the Programming Club at Florida Poly, was a judge and speaker at the PhoenixHacks competition, and has spoken to young students visiting campus via Education Outreach.
"I believe in being as available as possible to all students," she said. "I help all students, whether or not they are currently in my classes and whether or not the help they need is academic, career, or personal."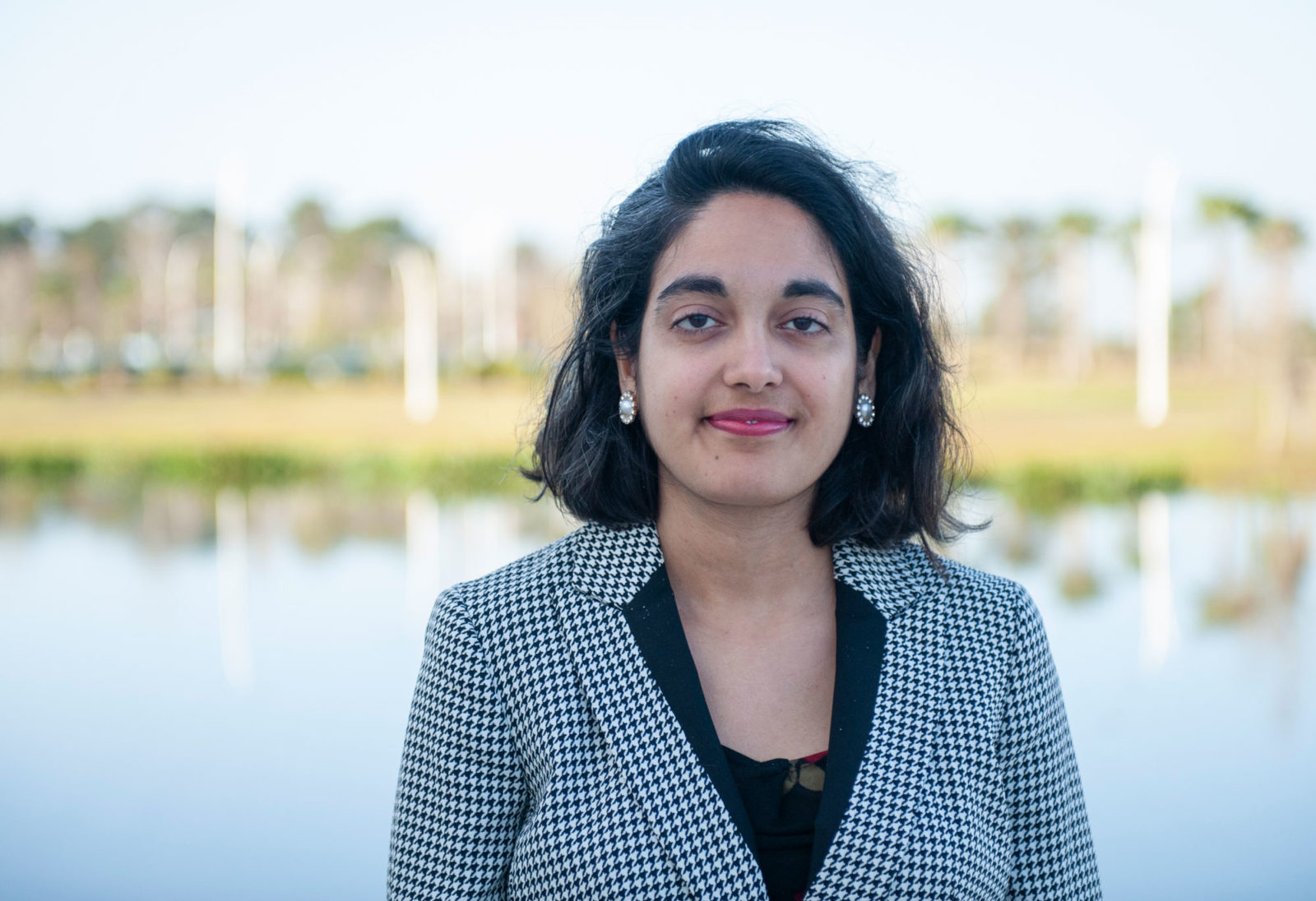 Dr. Sanna Siddiqui, assistant professor of mechanical engineering
When Dr. Sanna Siddiqui was exploring university teaching options, she was intrigued by the project-based learning environment at Florida Poly.
"As students enter their professional career, the challenges they encounter can be overcome if they have the skills to apply their engineering knowledge with both a research mindset and an understanding of the contemporary state of mechanical engineering," Siddiqui said. "This is at the forefront of my teaching style."
The Florida native joined the mechanical engineering department in 2019 after serving as a postdoctoral associate at the University of Central Florida. She teaches core mechanical engineering courses and courses for the newly developed aerospace concentration.
Siddiqui said her role as a female faculty member directly influences female students at Florida Poly in a positive way.
"It is most influential and motivating to see another female achieve dreams similar to your own, while at the same time encouraging them to strive for excellence," Siddiqui said. "Whether it's in the classroom or research environment, I work to mentor female students as they progress through their degree program."
Siddiqui's research interest is in the area of metal 3D printing and additive manufacturing to ensure rapidly prototyped aircraft components meet or exceed the performance and life of conventionally manufactured components.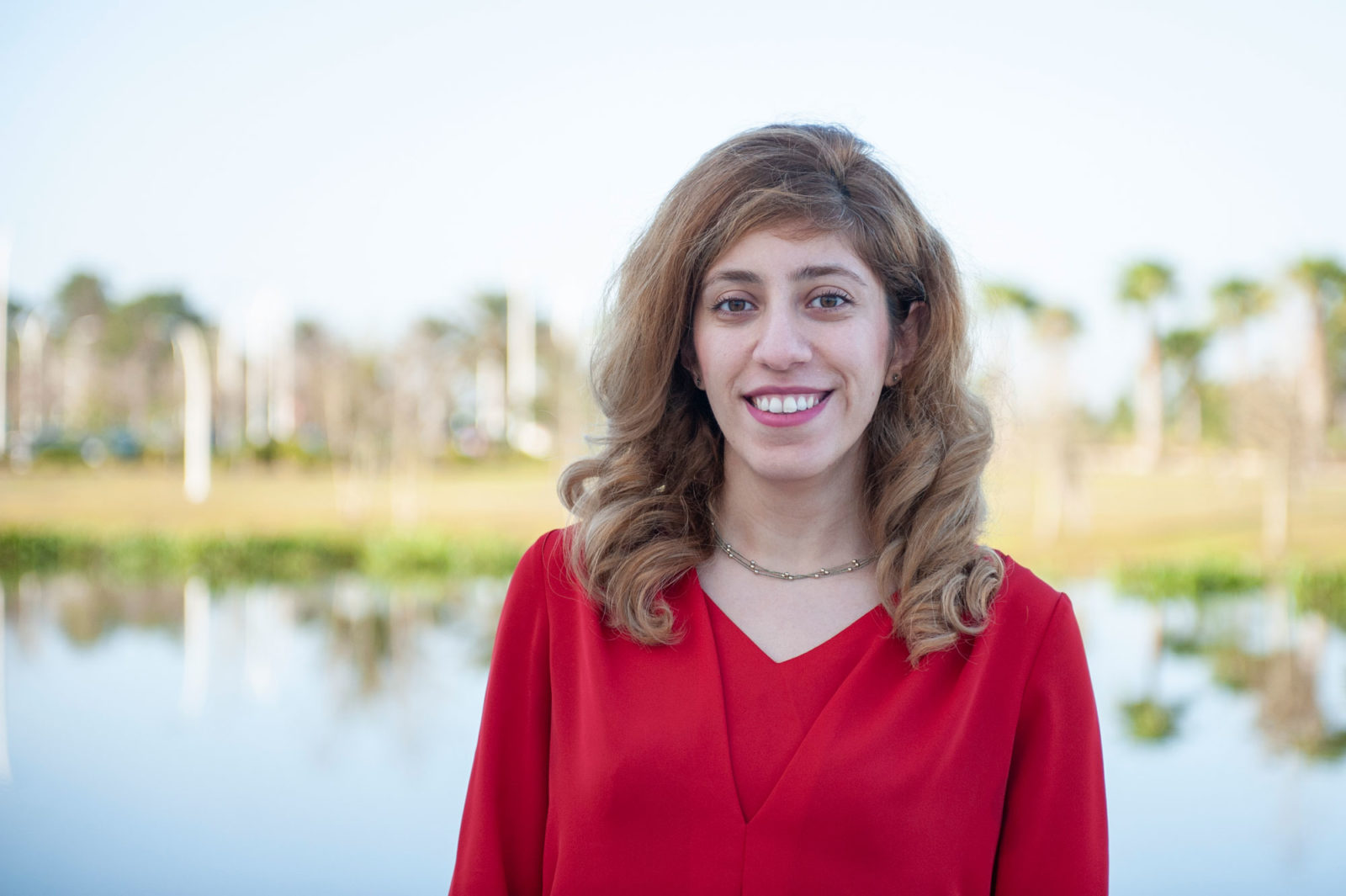 Dr. Zahra Sadeghizadeh, assistant professor of mechanical engineering
Dr. Zahra Sadeghizadeh strives to be a role model to her students in Florida Poly's mechanical engineering program, which she joined in 2019 after lecturing at the Missouri University of Science and Technology for a year.
"I really care about my students," Sadeghizadeh said. "I am continuously improving my teaching based on feedback from students and colleagues."
This includes using innovative teaching methods like collaborative problem solving and two-stage quizzes. Like other professors at Florida Poly, Sadeghizadeh uses Panopto to record her classes, OneNote for digital note-taking, and Canvas to ensure students receive the highest teaching quality.
"I joined Florida Poly because it offers a unique mechanical engineering program that is a combination of engineering and design," she said.
Sadeghizadeh said she did not have female educational mentors during her education and is conscious to connect with female students at Florida Poly, where she teaches thermodynamics, aerodynamics, fluid mechanics, dynamics, and mechanical engineering lab design courses. Her research is focused on shear driven film motion and breakup, which has application in the design of demisters, port-fuel injectors, and airblast atomizers.
"I want to serve as a role model in terms of professionalism and performance to my students by the way I speak, resolve conflicts, and interact with individuals," she said. "I am always willing and eager to talk to my female students about their concerns, plans, and challenges they face in their personal or professional life."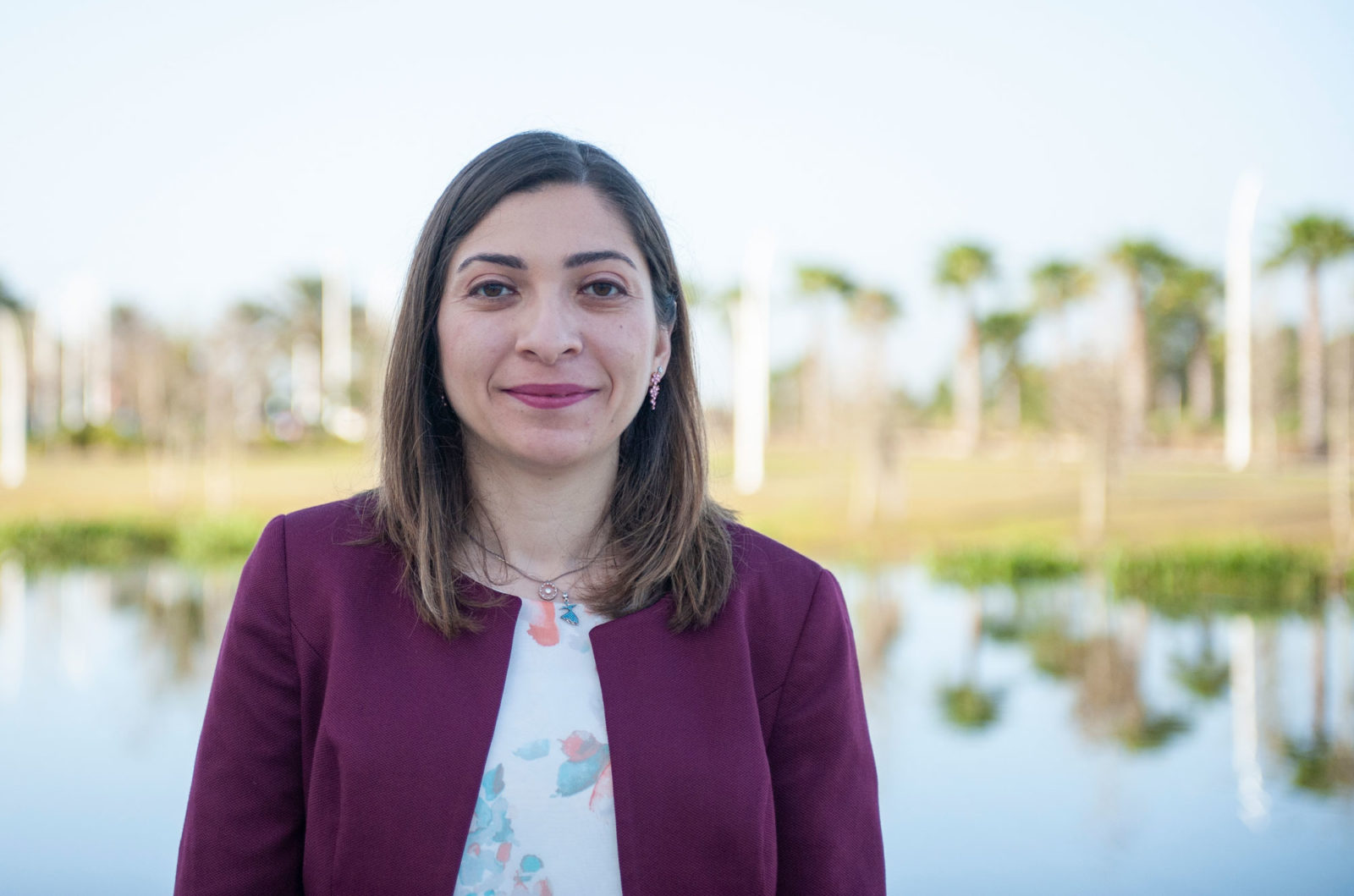 Dr. Aslihan Vuruskan, assistant professor of mechanical engineering
Dr. Aslihan Vuruskan believes that keeping professional goals in sight is key for female STEM students to successfully complete their education and begin a strong career.
"Set the short- and long-term goals for your school life, and more importantly your future endeavors, and be persistent about them," Vuruskan said. "Clearly, there will be obstacles and challenges along the way, but do not quit and hold your goal tight because persistence will carry you to the happy end."
Vuruskan joined Florida Poly's mechanical engineering department in 2019. She teaches dynamics and fluid mechanics courses and her recent research focused on robust aerodynamic shape optimization of 2D airfoil and 3D wing.
Although female students are in the minority in STEM professions, Vuruskan said gender has no role in how successful students can be.
"The only things that matters are engineering skills and talent," she said.
Vuruskan encourages all students to ask questions before, during, and after class and assigns group projects to improve collaboration.
"Students should be curious, persistent, and open to learning new things," Vuruskan said. "They should read a lot of newspapers, books, and articles to widen their horizons and should always create time for reading.
"Keep in mind there are a billion inventions waiting to be discovered."
Contact:
Lydia Guzman
Director of Communications
863-874-8557