NSBE provides members a firm foundation and strong support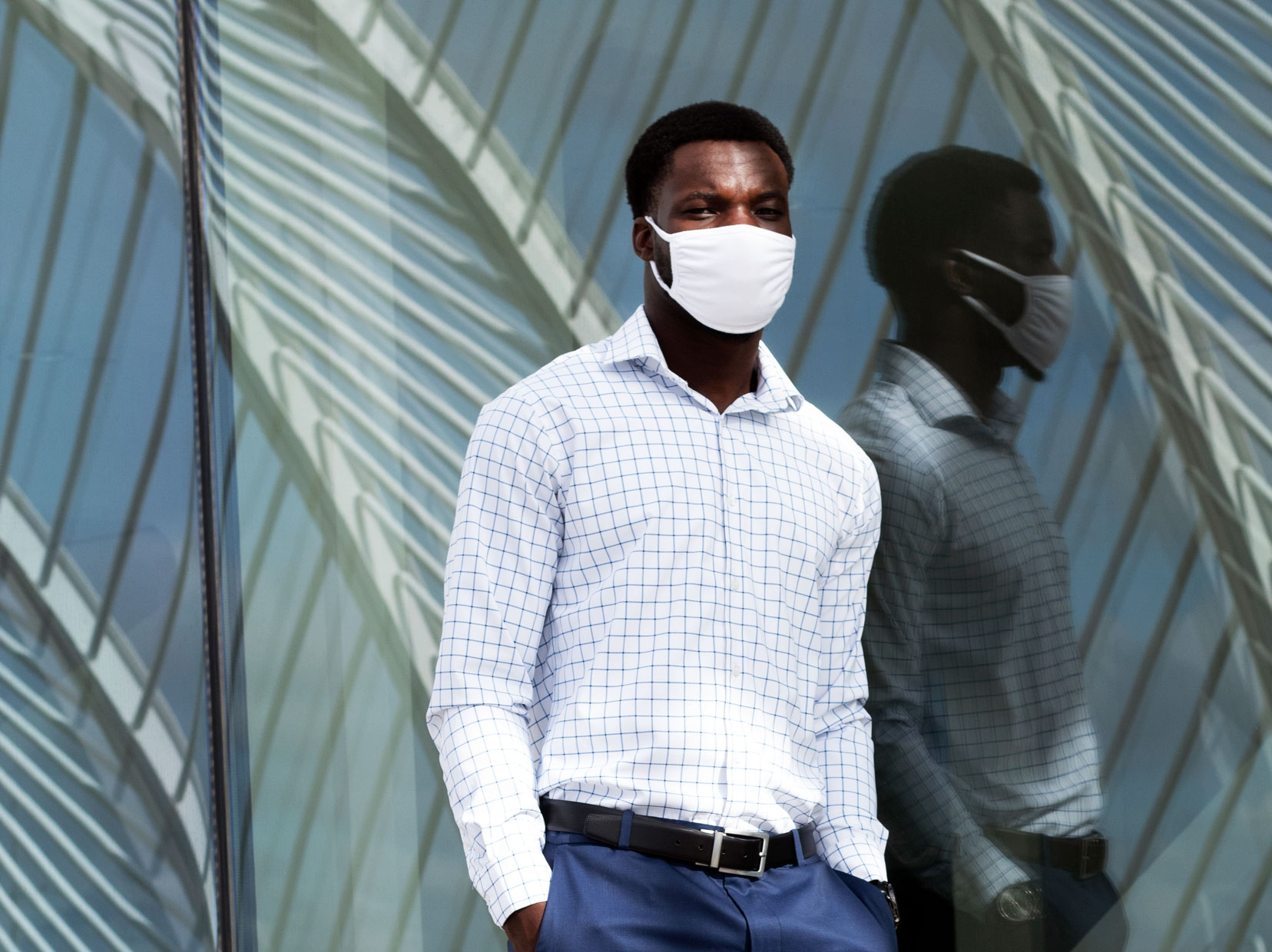 Editor's note: This story is part of a series of feature stories that highlight diversity on Florida Poly's campus and celebrate Black History Month.
When senior Charisma Clarke transferred to Florida Polytechnic University after studying in his native Bahamas for two years, he was excited to join a student organization that supported him and offered him a stronger sense of belonging.
"When I realized there was an NSBE (National Society of Black Engineers) chapter at Florida Poly it was easy to get quickly plugged in and meet people who looked like me," said Clarke, now vice president of the chapter at the University. "I knew Florida Poly was predominantly white, but I knew people here would be able to support me."
Clarke has enjoyed providing that same support to other Black students in return in his capacity as a leader of the organization.
"I'm a senior in mechanical engineering, so if freshmen or sophomores are having difficulties in lower-level classes, we come together and help each other," Clarke said.
NSBE has a strong presence at Florida Poly, working to provide opportunities and boost the ranks of Black students entering the engineering profession.
"Our mission is to increase the number of Black engineers who excel academically and professionally and to positively impact the community," said Marckenrold Cadet, president of NSBE at Florida Poly. "As leaders of NSBE, our goal is to get the Black community on campus engaged and continue pursuing its mission."
Traditionally, NSBE hosts events throughout the year, such as regular in-person meetings, social events, study groups, speaker sessions, and educational workshops at public schools. Members also have opportunities to network with engineering professionals and attend conferences throughout the country.
Although COVID-19 safety precautions have paused most of these outreach efforts this academic year, Cadet said NSBE continues supporting and connecting with students at Florida Poly. During the Fall 2020 semester, these efforts included an international student seminar, NSBE movie night, and a professional workshop.
"One of the strategies we have been using is when current members see new faces on campus, we introduce them to NSBE and tell them we have a Black club on campus that focuses on engineers, as well as the benefit they get for being in the club," said Cadet, a business analytics major from Haiti.
While the group's priority is the Black community, they said everyone is welcome.
"A lot of the benefits of being part of the club are not limited by race," Clarke said. "I've been able to meet a lot of great people from diverse backgrounds and been exposed to great opportunities."
Clarke added that the opportunities he's had, like traveling to an NSBE national conference in Pittsburgh, Pennsylvania, and having better access to job and internship openings, have helped him be more prepared to successfully enter the engineering profession. It is a great benefit both he and Cadet said they enjoy sharing with others.
"We are a community, and we like to help each other," Cadet said. "If you're looking for internships, scholarships, study groups or anything that is visible for us to help you out, we will do so.
"There is no limit to what we are willing to do to help."
To learn more about NSBE or get involved, visit the club's page on Phoenix Link.
Contact:
Lydia Guzman
Director of Communications
863-874-8557