Driven to inspire girls' passion for future in STEM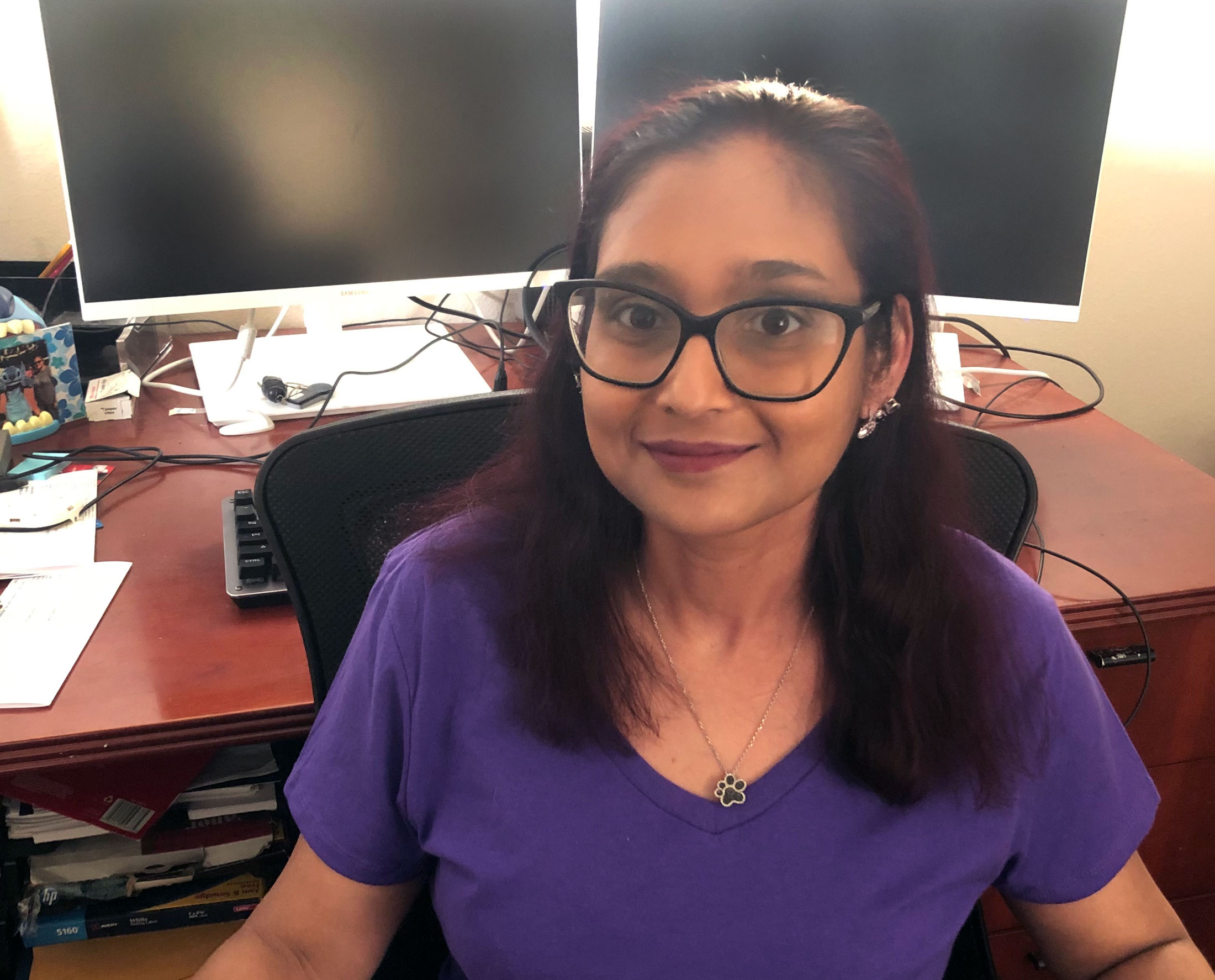 Indira Sukhraj knows that great things can happen when girls are given the opportunity to nurture an interest in science, technology, engineering, and math (STEM).
"There's no one size fits all in STEM – you can do whatever you want to do," said Sukhraj, associate director of educational outreach at Florida Polytechnic University. "It's all about finding what interests you, finding your passion, and pursuing it no matter what."
As Sukhraj forged her own academic career studying animal science and instructional design, and today continues pursuing a doctor of applied learning sciences degree, she's faced many of the same stereotypes that continue to plague STEM-minded women navigating through high school and college.
"Female scientists were supposed to be older women with their hair up in a bun wearing glasses and a lab coat," she said. "Or in the media it was a 20-year-old with a Ph.D. who is also a supermodel."
Now Sukhraj works to shatter these stereotypes and spark an interest in STEM among students in grades K-12. She dedicates her time connecting with young students, showcasing the Florida Poly campus while answering questions and providing STEM demonstrations. As a member of the THRIVE planning committee, Sukhraj she helps support female students and provide them with personal and professional development resources.
While she pushes all students to explore the world that awaits them if they follow their passions, Sukhraj never misses an opportunity to provide a little extra support to K-12 girls considering STEM.
"We keep saying that we need more women in science, and we need to start exposing young girls at a younger age to STEM," Sukhraj said. "One of the conversations that always comes up is the big picture because there's not a cookie-cutter path you have to follow."
Thursday, Feb. 11, is International Day of Women and Girls in Science, and as a member of THRIVE's planning committee, Sukhraj is helping to organize a daylong virtual event in celebration of the observance.
The virtual event will take place on Zoom and features nine sessions, including Florida Poly Trustee Dr. Laine Powell, founder of Tech Sassy Girlz, speaking about engaging girls in STEM; Lakecia Gunter, vice president and general manager for global IOT and strategic engagement at Microsoft, speaking about her personal journey as a woman in science; and a roundtable discussion about being a woman in science with a group of Florida Poly students.
"By having events like this and having that live component where we will have questions and answers – or even if students are watching the recordings – you get to hear about different people's experiences and the path they went through," Sukhraj said. "That makes it more attainable for young ladies to see there is not one formula you have to follow."
The event is open to the entire Florida Poly community as well as K-12 students and anyone else who is interested.
"There are all these stereotypes out there about what it is to be a woman in science, and this provides a firsthand account of breaking those stereotypes of what it means to be a woman in STEM," Sukhraj said. "For young ladies, if science interests you, go for it. Don't let anything keep you from it. Embrace who you are."
View the agenda and attend International Day of Women and Girls in Science virtual sessions here.
Contact:
Lydia Guzman
Director of Communications
863-874-8557