Florida Poly celebrates International Day of Women and Girls in Science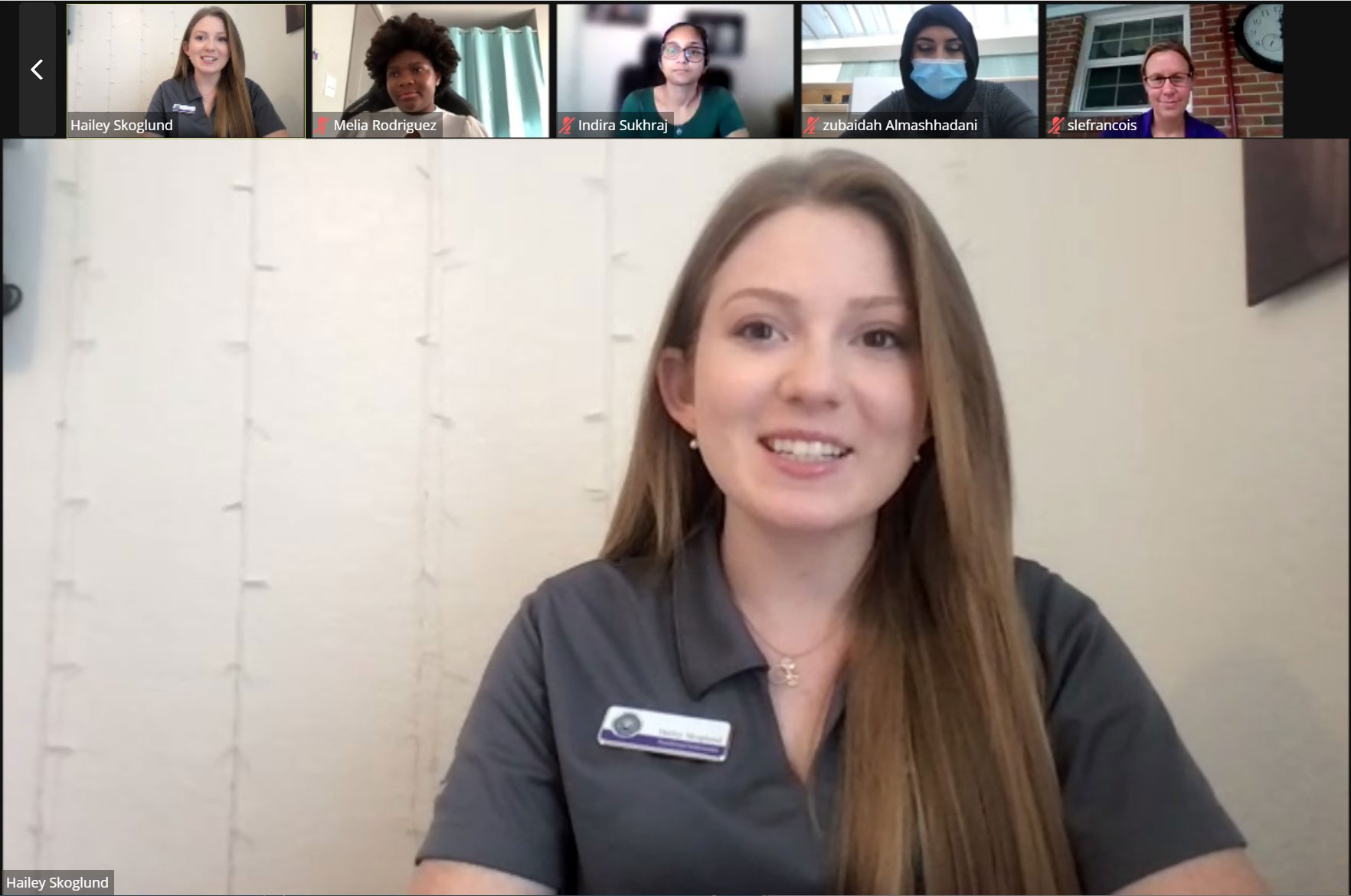 The possibilities for girls and women who choose to pursue careers in science were on full display on Thursday, Feb. 11, at a daylong virtual event celebrating International Day of Women and Girls in Science at Florida Polytechnic University.
Educators, industry professionals, and STEM advocates led interactive online sessions for a live audience of interested high school and University students and others from the across the community.
"I argue women need to be absolutely intrepid, fearless, and going boldly where few women have gone before, much like Goldilocks going into the house of bears," said event speaker Dr. Leslie Sue Lieberman, president of the Orlando and Winter Park Branch of the American Association of University Women and professor emerita at the University of Central Florida.
The event, which was hosted by THRIVE, featured nine speaker sessions discussing topics such as engaging girls in STEM, why there are no famous women engineers, and a roundtable discussion with Florida Poly students.
Lieberman discussed the historic and often unseen contributions of women in engineering, as well as the effects of bias in science, technology, engineering, and math (STEM).
"I think we're moving the needle in a variety of different ways," Lieberman said. "These implicit biases are becoming more well-known and people can guard against them once they become conscious issues."
Lakecia Gunter, vice president and general manager of IOT global and strategic engagement at Microsoft, spoke about her career path, progressing to her current position as a Fortune 50 business and tech executive and number 11 on Business Insider's Top 26 Most Powerful Women Engineers list.
Gunter encouraged women and girls interested in pursuing a STEM path to use all the resources available to them to position themselves for professional success.
"Look for anything that gives you an opportunity to test your skills," she said. "There's always research competitions and opportunities to maybe do a prototype for an idea. Don't be afraid to put your name in the hat, because the more exposure you have, the more competitive you will be and the more comfortable you will be coming into the workforce."
Several Florida Poly students rounded out the day's presentations, discussing entering the tech field as a student, hosting a roundtable discussion, and conducting a STEM demonstration for viewers.
"Trust yourself and don't be afraid," Hailey Skoglund, a student majoring in business analytics, said to the audience. "I think a lot of girls are intimidated about going into a STEM field, but if you're truly passionate about something, don't let your fears hold you back."
Recordings of the sessions will be available online in the coming weeks.
Contact:
Lydia Guzman
Director of Communications
863-874-8557