SWE offers support and community to Florida Poly women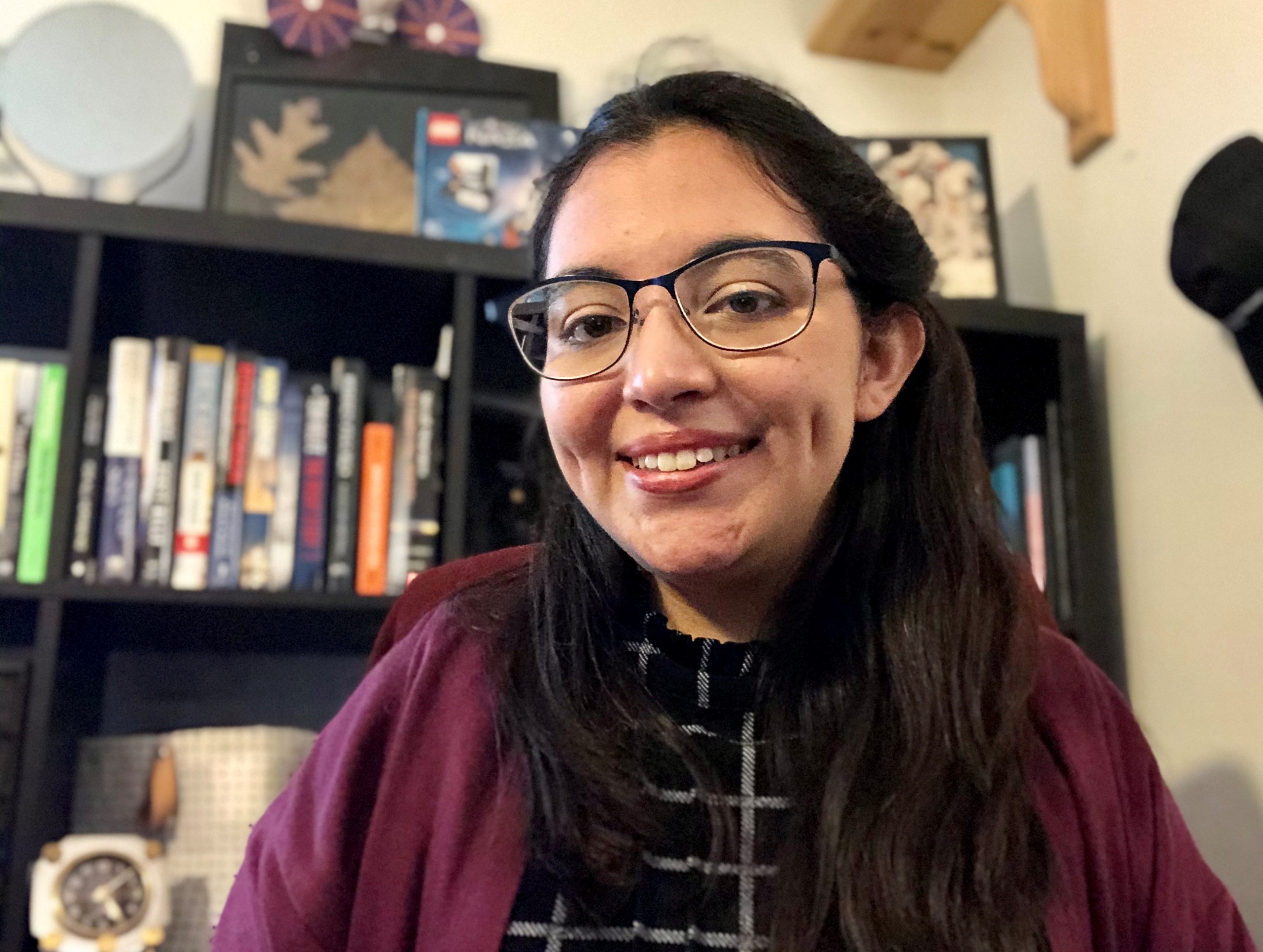 When Elise Araiza arrived at Florida Polytechnic University in fall 2018, the mechanical engineering major sought out people and organizations with likeminded goals and a desire to support one another.
Araiza attended a meeting of the University's chapter of the Society of Women Engineers (SWE) and found a tribe of driven, encouraging peers who were dedicated to expanding the opportunities available to women. She enjoyed the group's regular activities, which include resume workshops, interview workshops, mock interviews, TED Talk watch and discussion events, and social gatherings.
"I thought it was a really great organization focusing on women, and it turned out to be a close-knit group," said Araiza, from Lakeland, Florida. "We would meet up and discuss our experiences with each other."
Today, Araiza is president of the group.
"SWE is a professional development organization, first and foremost," she said. "We want to focus on helping the women on our campus and all around the nation in seeking opportunities and providing them with resources."
Additionally, Araiza said SWE works to educate both women and male allies about the role of women in engineering and related fields.
"We want to teach them about the importance of giving women a place to speak – in the workplace, in academia, and basically everywhere," said the graduate of George Jenkins High School in Lakeland. "We want to educate males about the problems that women encounter and how they can help us, giving them insight into our experiences."
The group stands at about 40 active members. Araiza said she experienced its benefits right away.
"I got to talk to upperclassmen when I was a freshman and learn how their education was progressing," she said. "I also learned about their experiences with internships and job opportunities and how they presented themselves in person and online in social media."
This access to older students provided her with a baseline of expectations and set her up for success in her internship with Whiting-Turner Contracting Company. Araiza said she now strives to offer the same kind of support to younger students.
"I want to show our members that you can do anything you set your mind to," she said. "Being president has let me be more focused on SWE's mission, especially at Florida Poly, and focus on the needs of our students, giving our students more opportunities tailored toward them."
SWE meets on the first Tuesday of every month and has two panel discussions scheduled during March, which is Women's History Month. A March 17 panel will discuss women in the workplace and a March 31 panel will discuss different paths to success.
Araiza said SWE is open to all students at Florida Poly, regardless of major or gender. She encourages all women at the University to strive to meet their personal, educational, and professional goals.
"Put yourself out there," Araiza said. "It's scary, but organizations like SWE are here to back you up and support you."
Editor's note: This story is part of a series of feature stories that highlight diversity on Florida Poly's campus and celebrate Women's History Month.
Contact:
Lydia Guzmán
Director of Communications
863-874-8557