Trailblazing leaders honored at Florida Poly's 2021 Women in STEM Awards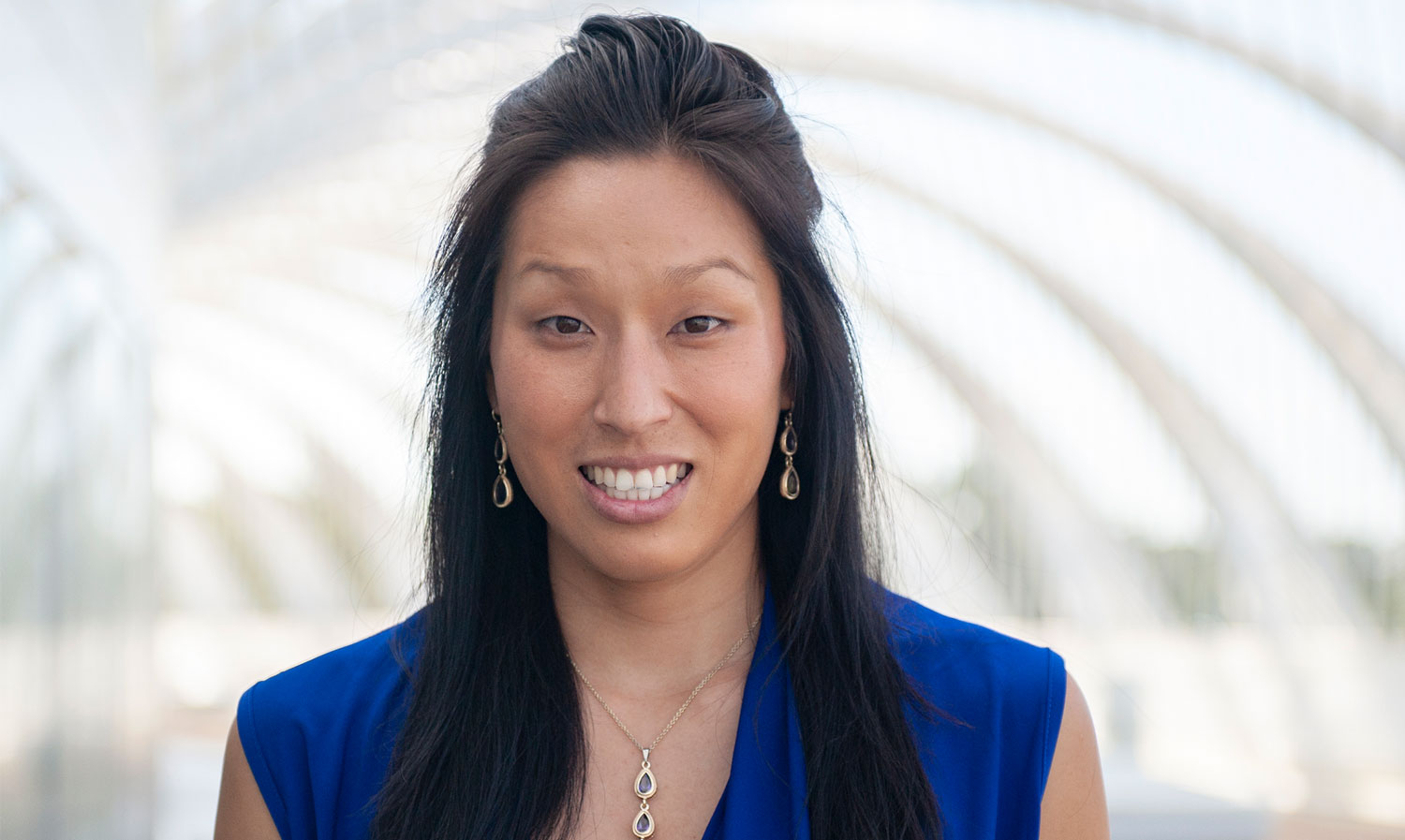 Four women who have made an indelible impact on Florida Polytechnic University were honored at the University's 2021 Women in STEM Awards on Thursday, March 25.
"It is paramount to the Florida Poly mission to promote diversity in STEM," said Alice Hunt, vice president of Hunt Construction of Central Florida and president of Hunt Properties LLC, who presented the awards in the virtual ceremony. Hunt is chair of the Florida Poly Foundation Board of Directors.
The 2021 honorees at the event sponsored by Saddle Creek Logistics Services, Indie Atlantic Films, and Amazon Air, were Veronica Perez Herrera '18, Florida Poly Young Alumnae Award; Pippa Greenberg, Florida Poly STEM Award; Gina DeIulio, Florida Poly Service Award; and Loretta Sanders, Florida Poly Leadership Award.
"I am truly honored," said Perez Herrera, who received her mechanical engineering degree at Florida Poly and is now pursuing a master's degree at the University of Florida and working as an engineer in Tampa. "Florida Poly prepared me for my future because it offered a lot of opportunities in leadership roles and internship experience … and those roles really prepared me for the real world."
While at Florida Poly, Perez Herrera founded the University's chapter of the Society of Women Engineers and served as student body president for two years.
"The advice I would give younger students in engineering is definitely just to go ahead and pursue it," she said. "It is intimidating. There's a lot of math and a lot of science, but it's so rewarding at the end when you work with people who are really passionate. You can create the next best thing here."
DeIulio, who is Florida Poly's vice president and general counsel and was part of the University from its earliest days, received the Florida Poly Service Award. She was recognized for continued dedication to advancing the institution's mission and vision, helping Florida Poly become a leader in science, technology, engineering, and math (STEM) education in Florida and beyond.
"No matter the career, it's important that there be diversity in input into any decision making," DeIulio said. "There aren't a lot women in the STEM fields and it's really important that if women are interested in that, that they pursue it."
Greenberg, semi-pro cyclist turned CEO and founder of NXT AI, Inc., is also a member of the Florida Poly Foundation Board of Directors. The recipient of the Florida Poly STEM Award is a standout member of the state's high-tech community and is committed to expanding opportunities for women in STEM.
"Having women in STEM advances different perspectives," Greenberg said. "As a technologist, I think I will always see myself as an entrepreneur, trying to promote women and bring up other women and male allies. Thank you for soaking me up like a sponge and allowing me to be part of this."
Sanders, the recipient of the Florida Poly Leadership Award, continues to serve on the Foundation Board, which she joined in its earliest years and where she also served as chair. Sanders is a longtime professional with a background in healthcare and law, working with large healthcare institutions in the Midwest.
"Every industry and every profession has its basis in STEM," Sanders said. "It is most important to encourage young women to go into STEM and we have had the opportunity at Florida Poly to see students absolutely flourish."
Director Katie McEntire Wiatt, maker of the acclaimed feature-length documentary "Fly Like a Girl," was the event's keynote speaker. Wiatt is a producer and director at Indie Atlantic Films in Lakeland, Florida. Her film chronicles the stories of several remarkable girls and women and their relentless pursuit of careers in aviation.
"If a young girl perceives that they must be brilliant or 'really really smart' to be an aerospace engineer or a physicist, you can see how she may unknowingly shy away from those fields even before she reaches college," Wiatt said.
Her film shows that these careers are not only possible for women, but that women are superstars in their fields.
"Talking to people (after screenings), especially women and girls, and hearing how the film inspired and motivated them to do something they had never considered before was truly the most rewarding experience of my life," Wiatt said. "We must continue to show young girls just what women are capable of, so they don't close the door on STEM at the age of 6."
"Fly Like a Girl" was accepted into 12 film festivals in 2020 and is available to view on most major streaming services.
Contact:
Lydia Guzmán
Director of Communications
863-874-8557