New grant to help Florida Poly attract more girls to STEM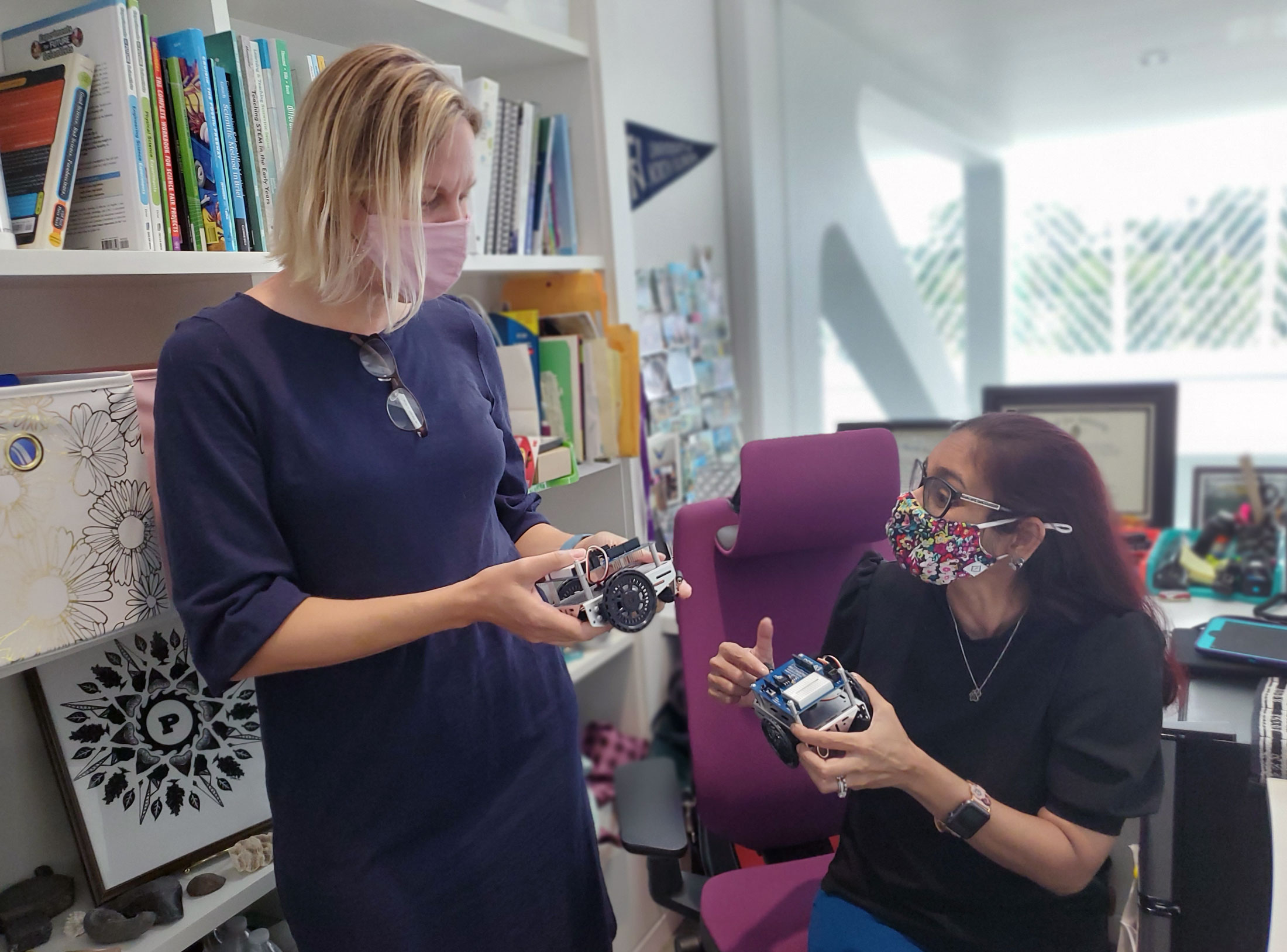 A new grant awarded to Florida Polytechnic University will help the University connect with and inspire more high school girls with an interest in STEM.
Dr. Susan LeFrancois, assistant professor of data science and business analytics, and Indira Sukhraj, associate director of educational outreach at the University, received a $10,000 grant from the American Association of University Women to connect with students at several of Polk County Public Schools' career academies.
"It's so important to try to increase the number of female students on campus, not only for Florida Poly, but for society, to show women they're supported and wanted in these types of fields," said LeFrancois, who is also co-founder of THRIVE, an all-female campus organization dedicated to helping students build confidence and leadership skills.
This fall, the grant will fund the purchase of STEM kits that highlight the University's different areas of study. It will also assist in transporting high school students to the Lakeland, Florida, campus for in-person educational activities and help provide lunch and additional supplies for these visits.
"I think there's still that stigma out there that even though we as a society – and especially at Florida Poly – are really progressive, that STEM is more a male field to go into," Sukhraj said. "But STEM is for everyone.".
Sukhraj said Florida Poly faculty members will speak to these groups of students and help inspire their interest in careers in the areas of science, technology, engineering, and math (STEM).
Although events will not be limited to female students, they will be a highly targeted audience.
"The overall goal is to open students' eyes prior to them leaving high school," LeFrancois said. "We want to show them that these are the things that they're capable of and that they can embrace. We want to show them the types of careers that could be a reality for them in the future."
Efforts to attract more female students to STEM disciplines also include making both prerecorded and live lessons available to support high school teachers' regular curriculum. Additionally, THRIVE, the on-campus organization, will also assist in events such as the annual International Day of Women and Girls in Science student event at Florida Poly.
"We want to make sure that high school students have exposure to our female students on campus," LeFrancois said. "We typically partner with SWE (the Society of Women Engineers) and educational outreach because we want to make sure students at that age have role models that look like them and they relate to."
Contact:
Lydia Guzmán
Director of Communications
863-874-8557