Duke Energy grant to bolster cybersecurity engineering at Florida Poly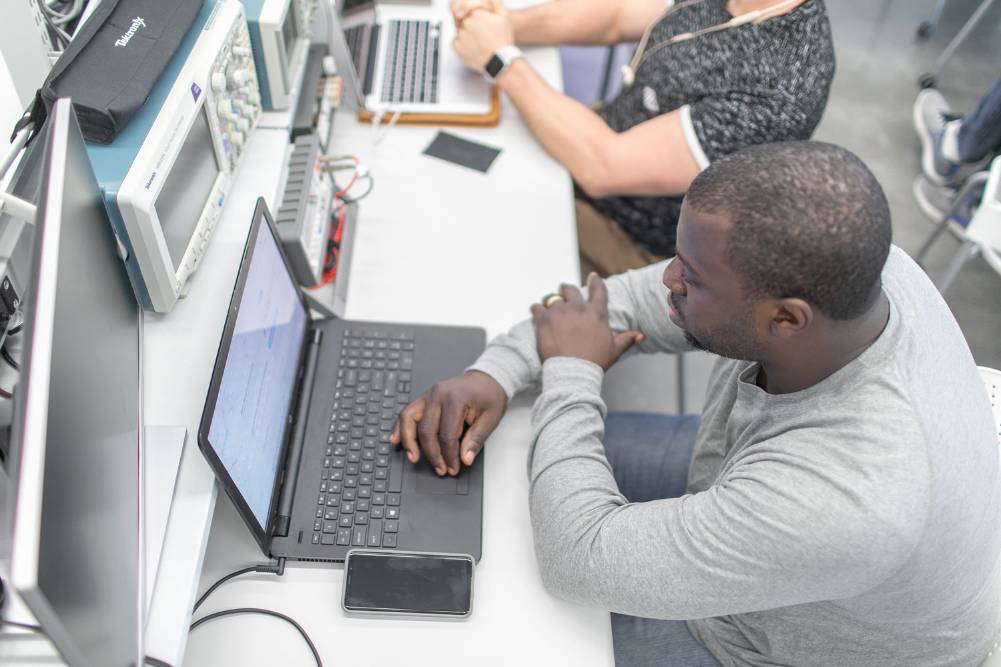 LAKELAND, Fla. – The new cybersecurity engineering program at Florida Polytechnic University has received a $25,000 grant from the Duke Energy Foundation to fund a portion of a new cyber-physical systems lab.
"This will be seed money to help us set up a laboratory to prepare students with hands-on experience in protecting the smart grid and power infrastructure," said Dr. Muhammad Rashid, professor in the Department of Electrical and Computer Engineering. "Our students will be working in the lab with faculty and with industry, and this will help them have the background they need to succeed in the workforce after graduation."
Florida Poly's bachelor's degree in cybersecurity engineering is the first of its kind in the state and was established in the spring of 2021. Rashid said the program is a fusion of the hardware aspects of electrical engineering and computer engineering and the software aspects of computer science.
The $25,000 grant to the program is part of Duke Energy's commitment to improving workforce development in Florida.
"Supporting educational and workforce development initiatives like this one at Florida Poly is an integral mission of the Duke Energy Foundation," said Melissa Seixas, Duke Energy Florida state president. "Our Foundation's workforce grants support vital programs and help develop diverse workforce pipelines needed to strengthen our communities and economies today and in the future."
As threats to the nation's infrastructure persist, utility providers like Duke Energy say they are increasingly invested in improving the protection of both their software and hardware systems.
"We are incredibly grateful for Duke Energy's continual support of Florida Poly," said Lidia Vigil, director of corporate and foundation relations at the University. "We are proud to have a partnership with such a strong organization that will continue to grow with us as we grow our cybersecurity engineering program."
Job outlook for graduates with cybersecurity degrees is strong. The U.S. Bureau of Labor Statistics projects that employment of information security analysts is expected to grow by 31% from 2019-2029, a rate much faster than average. Median pay in this area is $103,590 per year.
Duke Energy's contribution to Florida Poly also means it is now part of Florida Poly's Corporate Roundtable, alongside companies like MIDFLORIDA Credit Union, Saddle Creek Logistics Services, and Accusoft. Corporate Roundtable partners establish a pipeline to the University that allows them to easily recruit STEM talent, sponsor student capstone design projects, provide scholarships, and more.
Contact:
Lydia Guzmán
Director of Communications
863-874-8557