Florida Poly Foundation Board welcomes members with finance, governmental expertise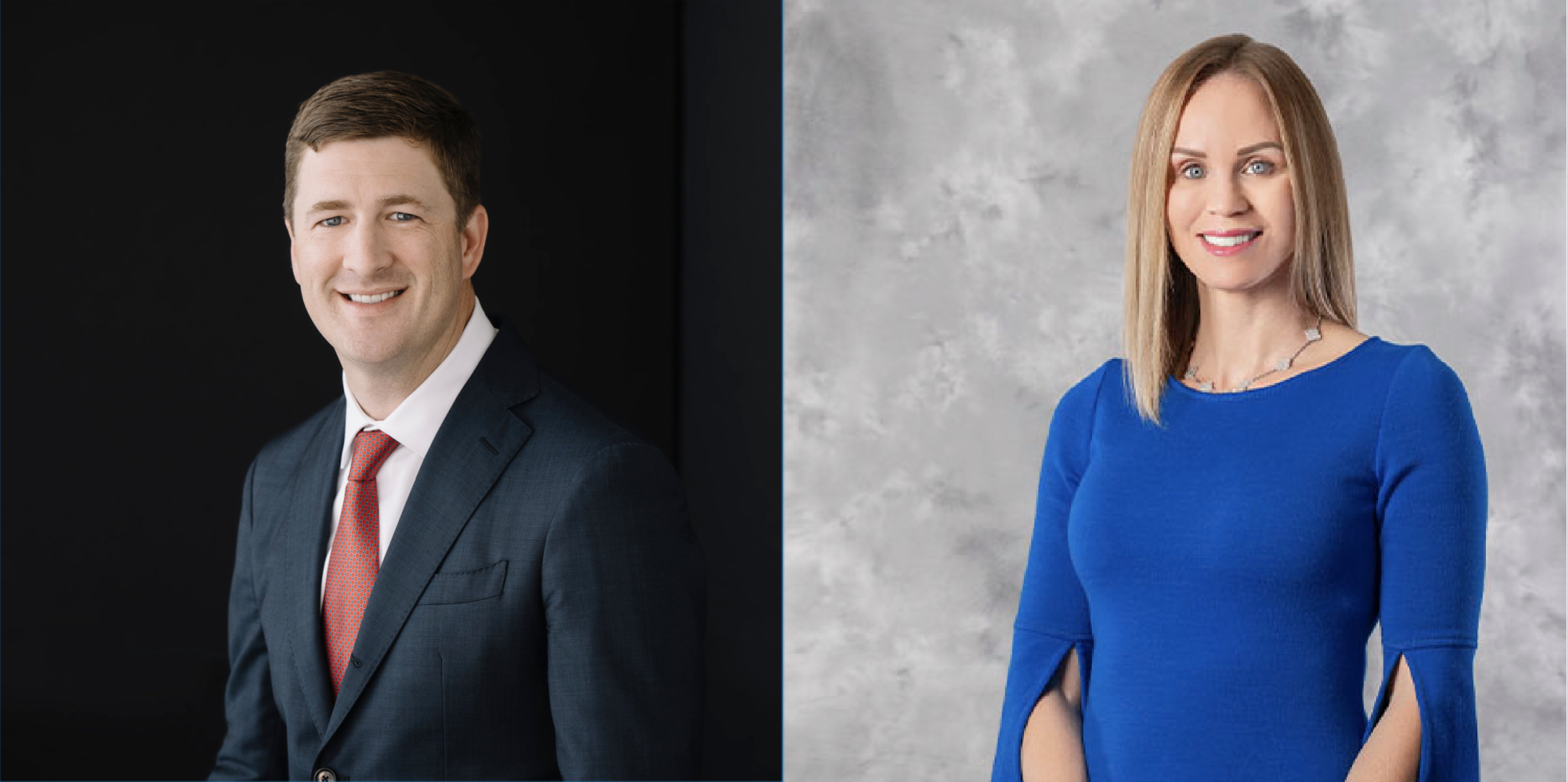 LAKELAND, Fla. - Investment executive Cady Johnson and government relations professional Justin Hollis have joined the Florida Polytechnic University Foundation Board of Directors. Their membership was confirmed unanimously by the Florida Poly Board of Trustees during its meeting on Wednesday, Sept. 15.
Hollis is a lobbyist at The Southern Group, an influence firm with offices in Alabama, Georgia, Florida, and South Carolina. He has more than a decade of experience in government and political campaigns, and has expertise in areas such as business regulation, consumer services, energy, natural resources, and more.
"I'm excited and humbled to join the Florida Poly Foundation Board. As a Polk County lifer, I care deeply about this region and the opportunities we provide for students to gain higher education at Florida Poly," Hollis said. "I look forward to bringing perspectives to the board that combine my native roots with my wide-ranging experiences. And if I'm lucky, my contributions will have a lasting impact on Florida Poly for generations to come."
Hollis said he is looking forward to contributing to the University's rising status in the state and across the country.
"My goal on the Foundation Board is to assist Florida Poly in every way possible so it can provide a world-class STEM education, as well as instill an entrepreneurial spirit to our growing student population, and also provide the tools and resources those incredible students need to make an immediate impact upon graduation," Hollis said.
Johnson, who also is joining the board, is executive vice president, divisional sales manager for the South-Central United States, and a member of the U.S. global wealth management team at PIMCO, a global investment management firm.
"With almost 20 years of experience in the financial services industry with a lens toward inclusion and diversity, I aim to contribute to critical, collaborative thinking with other board members to fulfill Florida Poly's vision," she said. "My immediate goal is to listen and understand more intimately the needs and opportunities of the strategic focuses in both the near and long term."
Johnson said she is eager to get to work pushing Florida Poly forward.
"In the next five to 10 years, in addition to the University continuing to be a top choice for both students and professionals of academia, I hope it is also a top choice for partnership, development, and innovation for businesses and government to help solve for some of the most critical challenges not only faced in the state of Florida but our entire nation, its economies, and their ecosystems," Johnson said.
The Florida Polytechnic University Foundation Board of Directors is comprised of community leaders and industry experts who work to fuel dreams, boost the economy, and put Florida Poly on the map as a leader in high-tech education. The Foundation Board works closely with University leadership to align fundraising efforts with Florida Poly's future path.
"We are delighted to welcome Cady and Justin to the Foundation Board and look forward to learning from their impressive professional experience," said Kathy Bowman, Florida Poly's vice president of Advancement and CEO of the Florida Poly Foundation. "They are both outstanding leaders in their respective fields who will undoubtedly enhance the mission and vision of the Foundation in support of Florida Poly and the state."
Also at Wednesday's meeting, the reappointments of Florida Poly alumni Travis Hills '19 and Ryan Perez '20 to the Foundation Board were confirmed.
Contact:
Lydia Guzmán
Director of Communications
863-874-8557