THRIVE celebrates and supports Florida Poly women in STEM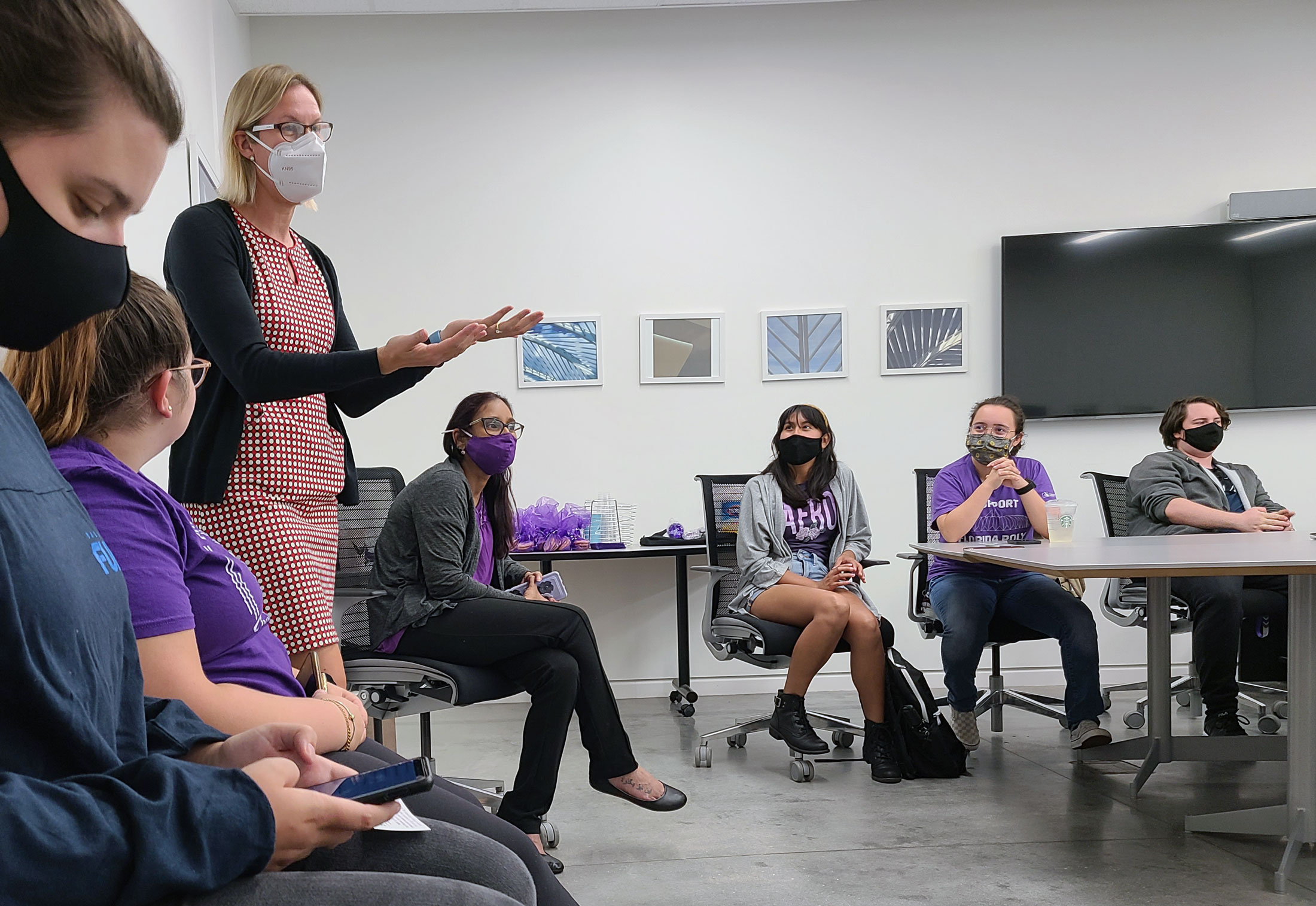 While STEM professions are becoming more inclusive, women entering these traditionally male-dominated fields can still benefit from some extra support.
THRIVE at Florida Polytechnic University aims to provide that support with a variety of events and services throughout the year. The all-female organization is dedicated to helping students build confidence and leadership skills. It held its fall kick-off meeting on Tuesday, Sept. 28, at the Innovation, Science, and Technology Building.
"We want everyone to know what THRIVE is and how we are a support system here at the University, not just for students, but staff and faculty, so we have a kind of sisterhood here at Florida Poly," said Indira Sukhraj, a member of the THRIVE planning committee and the University's associate director of educational outreach.
"Knowing there is a group that is there to support you can help your mental health and also give you that sense of being and belonging," she added.
Nearly two dozen people gathered for the kick-off meeting during which representatives from CARE Services, Disability Services, Title IX, and Academic Support Services shared how they can help.
"If you have support services for success, hopefully that keeps students moving forward in their career or major and we retain them," said Kristin Stokes, associate director of campus wellness management, who spoke about CARE services. "We are coming together and trying to make students understand the resources that are here and that we're all nice people willing to help. Just reach out and ask."
Trinity Brinkley, a junior business analytics major, attended the meeting to learn more about THRIVE.
"I think this is great," she said. "It's good to provide an environment for people to connect and help each other out. It's like a no-judgment zone."
The organization plans to host social and professional development events throughout the year.
"Being able to connect with women makes me feel not alone," said Isabella Morales, a junior majoring in data science and a member of the THRIVE planning committee. "I want female students to be able to meet other women on campus because even if they're from a different major, you will be able to make your way through college with them, and that helps a lot."
To learn more about THRIVE, visit the organization's website.
Contact:
Lydia Guzmán
Director of Communications
863-874-8557