Students build fun, opportunities with Legoland Florida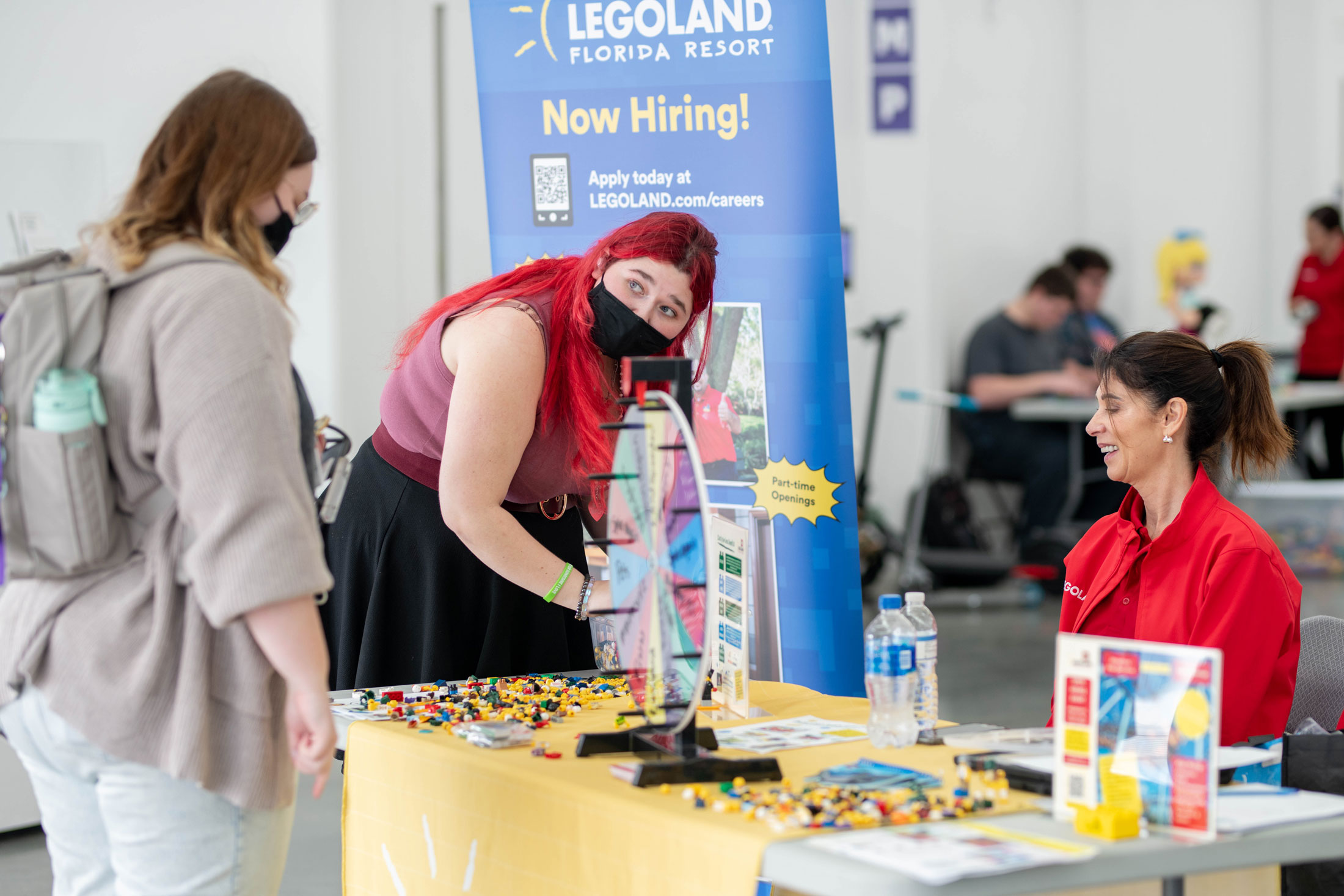 Students who have always wanted to be Lego master builders got their shot on National Lego Day at Florida Polytechnic University.
Representatives from Legoland Florida Resort visited the Florida Polytechnic University campus on Friday, Jan. 28, to celebrate National Lego Day with students, host a building competition, and encourage students to pursue career opportunities with the resort.
"I think it's really great that they're here," said freshman Yitzel Naranjo. "A lot of us grew up playing with Legos and we're here at Florida Poly because we like to build."
Students were tasked with building something that showed what diversity and inclusion meant to them. The first-place creation will receive four tickets to Legoland, second place wins a Lego set, and third place will receive a swag bag. The student Lego structures will be voted on by employees of Legoland Florida Resort.
Florida Poly students were eager to enter the contest, show off their skills, and spin a prize wheel for a chance to win fun Lego prizes.
"I signed up for it immediately – I'm mechanical engineering. I like Legos and have made projects out of Legos," said junior Tom Neudek, who worked on building a peace sign. "I like them because you get to make what you want."
He was among many mechanical engineering majors who pulled up a pile of bricks and got to work.
"Legos have always been a fun thing for me and I enjoy doing the kits and seeing how they all come together in the end," said freshman mechanical engineering student Jared Glas, who worked on a Lego reproduction of the Martin Luther King, Jr. Memorial in Washington, D.C.
He has taken on many complex builds, including a 9,090-piece Titanic set and a 4,016-piece Star Wars Death Star set.
Representatives from Legoland Florida Resort were impressed by the student creations.
"I'm pleasantly surprised by the attention to detail that I'm seeing here in all their builds," said Tina O'Brien, a talent acquisition employee at Legoland. "I haven't seen it at another school."
Pairris Jones, associate director of career development at Florida Poly, said the event with Legoland Florida Resort is an example of the outstanding engagement opportunities students have with coveted employers in the region and throughout the state.
"We are incredibly fortunate to have such strong partnerships with companies like Legoland who are eager to explore the talent we have here at Florida Poly," Jones said. "When our graduates enter the workforce, they are ready to take on the technical needs of industry and excel in a wide variety of positions."
McKenzie Spoerlein, recruitment manager for Legoland, said while the company was actively recruiting students for guest-facing positions in the park, internships and more technical opportunities were also available. She provided interested students with information on how to pursue the positions that interested them.
"We pay you to play," Spoerlein said. "We're looking for the right attitude and the willingness to jump in and have fun."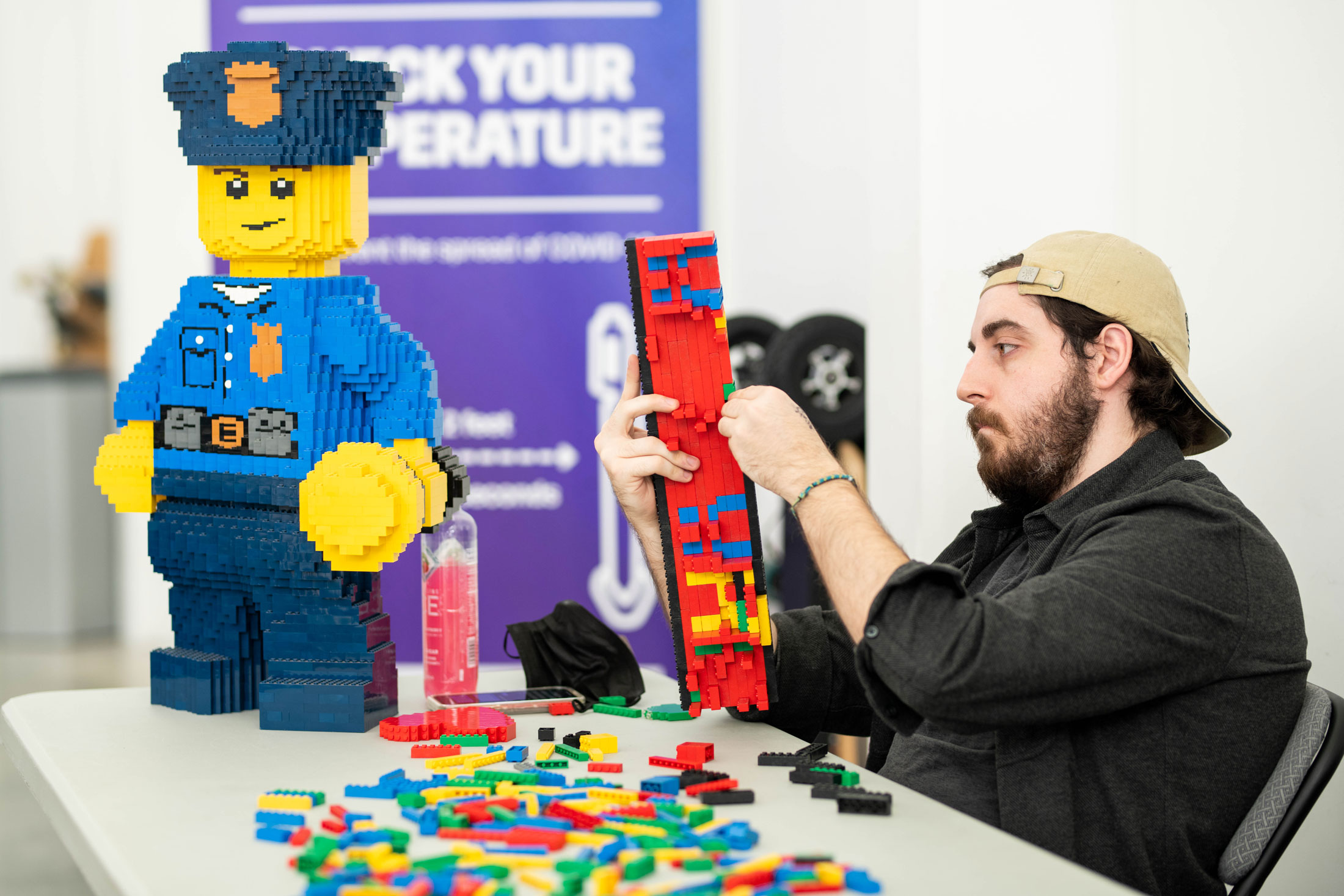 Contact:
Lydia Guzmán
Director of Communications
863-874-8557