Polk County leader joins Florida Poly Foundation Board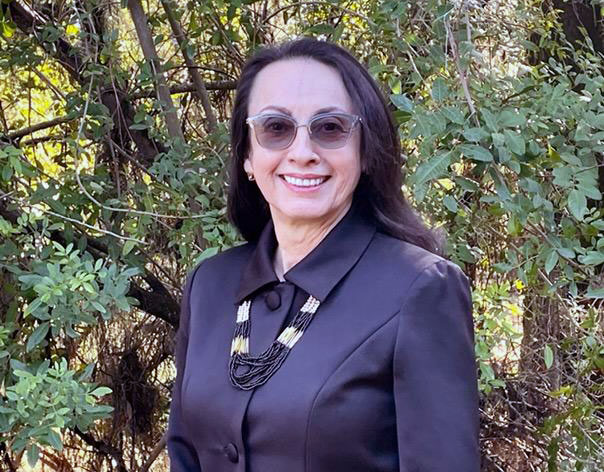 Ana Wood, waste and recycling director for the Polk County Board of County Commissioners for more than 20 years, has joined the Florida Polytechnic University Foundation Board of Directors. Her appointment was confirmed unanimously by the Florida Poly Board of Trustees during its meeting on Wednesday, Feb. 16.
Wood is a well-known leader in the Polk County community who began creating a relationship with Florida Poly from its earliest days, serving as guest speaker and supporting the University whenever possible.
"My objective on the board is to contribute my time, talent, and influence to support the University's growth and reputation in the community," Wood said. "Being among other great minds on this board and having the diversity of thought and experience we can bring, we will be better supporting leaders for the University as a whole."
Alice Hunt, the board's chair, said she was excited to welcome Wood to the board.
"Ana comes to the board with high energy, performance-based leadership skills, and a proven track record of problem solving and thinking outside the box," Hunt said. "I look forward to working alongside her and to her contributions to the working of the board."
Wood is no stranger to higher education. For over two decades she has worked with universities to create opportunities for master's and doctoral students to conduct their research at the county's landfill.
"I've been able to see the benefit of applied research for universities to be given the opportunity to bring those great ideas from the lab and have them tested in the landfill," she said. "My vision now as a board member is to help Florida Poly attract high-quality corporations to locate their headquarters here because this is where the talent and leadership will be."
The Florida Poly Foundation Board comprises community leaders and industry experts working to advance the possibilities available to Florida Poly and its students. The Foundation Board works closely with University leadership to align fundraising efforts with Florida Poly's mission.
"Ana is an outstanding leader who brings a wealth of experience in developing and executing smart business strategies," said Kathy Bowman, Florida Poly's vice president of Advancement and CEO of the Florida Poly Foundation. "We are so pleased that Ana is joining the board and look forward to her many contributions."
Contact:
Lydia Guzmán
Director of Communications
863-874-8557