Society of Women Engineers builds inclusive campus culture
Celebrating Women's History Month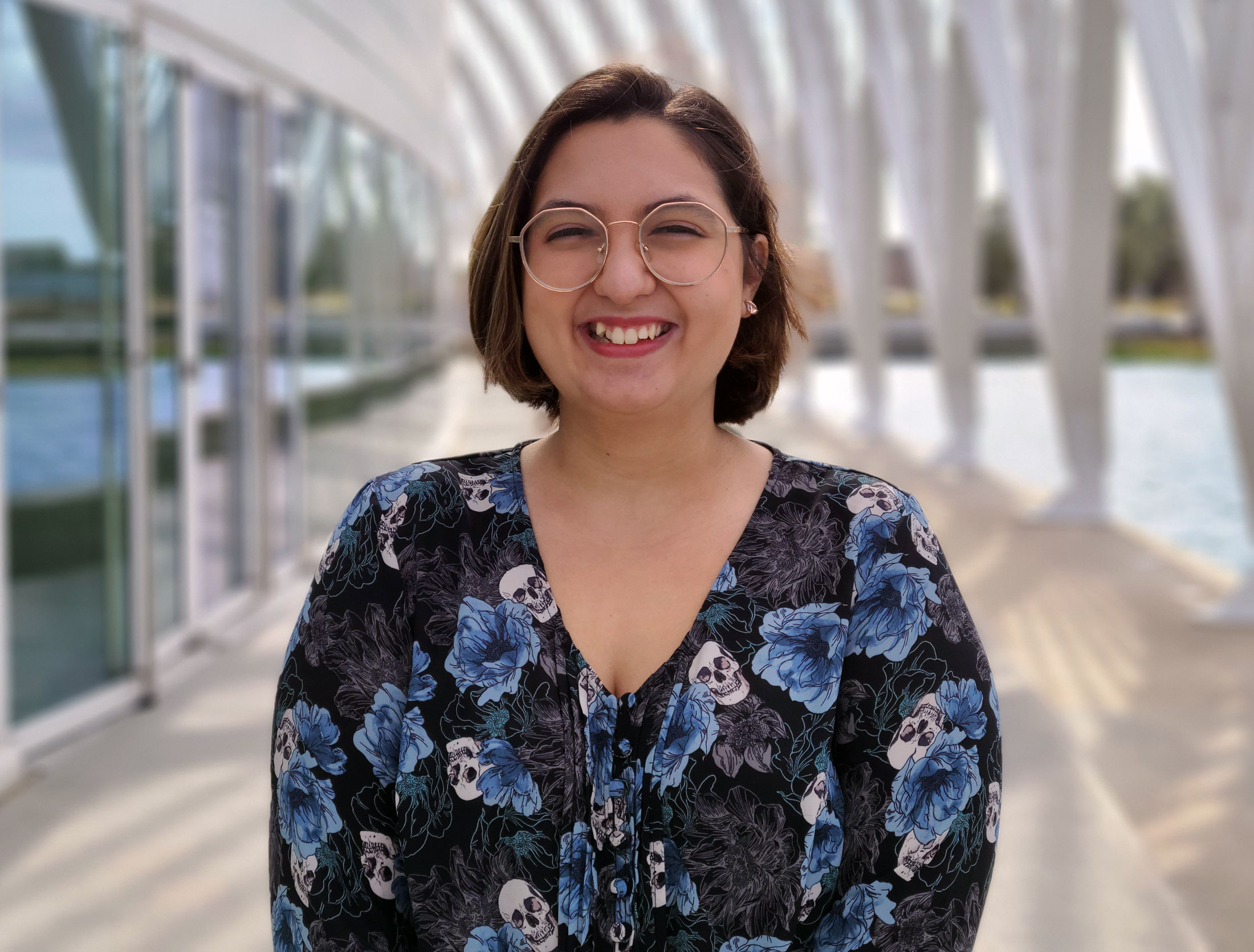 The Florida Polytechnic University chapter of the Society of Women Engineers (SWE) prides itself on being a supportive and motivating group for students on campus.
"Despite the name, SWE is for anyone who believes that everyone can be in STEM," said junior environmental engineering major Angelina Di Fiore, the organization's president. "Everyone deserves to have equality as a professional, whether it's regarding payment or just overall respect in the workplace."
The organization hosts workshops and other professional development opportunities, and it also engages in community service projects. Its members are beginning one such effort with Project Linus, a national group that provides handmade blankets to children in need.
In celebration of Women's History Month, SWE is partnering with THRIVE to host events in March including movie nights, and is partnering with the Rhythm Game Club for a celebration of women in media on March 26.
Di Fiore hopes her engineering degree from Florida Poly helps her one day build carbon-neutral cities. She said while it can be strange being a woman in a male-dominated environment, it's important to maintain focused on educational goals.
"We are here because of our brains, our thoughts, our ideas," Di Fiore said. "We are not here based on anything else and we shouldn't be judged based on anything else other than our work."
Sophomore business analytics major Jaylyn Leatherwood, the SWE vice president, said it's essential to build relationships with other women on campus.
"Only other women will know what the experience is like being a woman in a STEM school," she said. "It's important to have women in your major to work and study with."
Leatherwood said she wants other women at Florida Poly to know that SWE is a fun escape from the rigors of college life. "There are people who are willing to support you and be your friends – all you have to do is reach out," she said.
Having female role models on campus also plays a big part in student success, Di Fiore said.
"Representation is important," she said. "Having women professors, researchers, administrators, and anyone on campus who has authority in the University shows that we can do that too. The sky's the limit."
To learn more about SWE, visit their page on PhoenixLink.
Contact:
Lydia Guzmán
Director of Communications
863-874-8557