Industry leader committed to teaching, inspiring students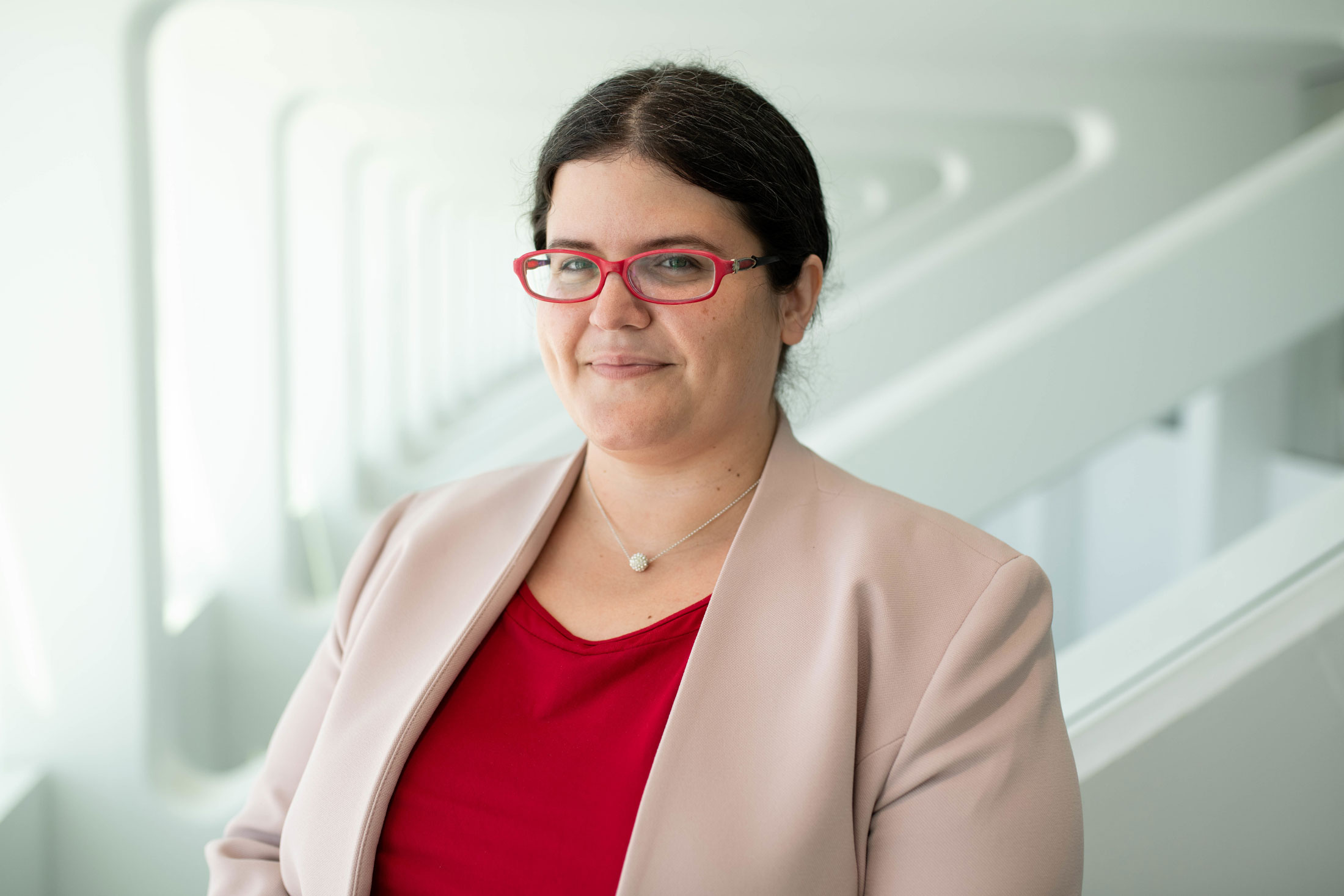 Amy Augustyniak, a senior manager of supply chain analytics at Saddle Creek Logistics Services, works hard to help ensure the company's warehouses run smoothly.
"What you don't really think about when you think about warehousing is each one of those products reflects dozens if not hundreds of points of data," she said. "I try to take all that data and help our clients make better decisions. I help them find insights to save money or make more money."
Augustyniak has always loved finding ways to make things work better, and she commits a portion of her time to educating, inspiring, and sharing her love of supply chain analytics with students at Florida Polytechnic University.
"I'm glad to help out in anything and anywhere I can on campus," the adjunct professor said.
In addition to teaching classes, she has coordinated a senior capstone project and been involved with THRIVE and an event for the International Day of Girls and Women in Science. She hopes to support the University's women's powerlifting team this fall.
"You hear bad things about the youth of today, but I see the opposite at Florida Poly," Augustyniak said. "After I taught my first class, I thought, 'I have hope for the future.'"
Seeing Saddle Creek's involvement and support of the University helped Augustyniak decide to accept her position at the company.
"(Chief innovation officer) Donna Slyster is a big believer in Florida Poly," Augustyniak said. "When I saw the focus on actually producing career-ready, down-to-earth, useful graduates, and I saw how much good they were doing, it convinced me to take the job."
Since joining the company, 80% of Augustyniak's hires at the company have come from Florida Poly.
From her clients' perspective, Augustyniak's work helps ensure that goods can get to people with optimized efficiency.
"If there's less waste in the supply chain, people can get what they need," she said.
Examples of eliminating this waste include things like calculating the right amount of labor needed on a given day, or identifying older stock and recommending a promotional activity to get it moving.
"Ever since I encountered the idea of statistics and probability, I loved the way they could help you see the future and optimize the future," she said. "It just made sense."
Augustyniak is hopeful her industry experience and passion for the discipline will inspire others to pursue careers in STEM.
"My daughter has been in love with robotics since she was 3, and I never had the support she has growing up – I searched for opportunities to get involved in things like electrical and mechanical engineering, but never got them," she said. "I want to make sure those opportunities are there for my daughter, and I want lucrative, fun (engineering) careers to be available to anyone who might be so inclined."
Contact:
Lydia Guzmán
Director of Communications
863-874-8557