LASA leadership helps Hispanic students thrive
Celebrating Hispanic Heritage Month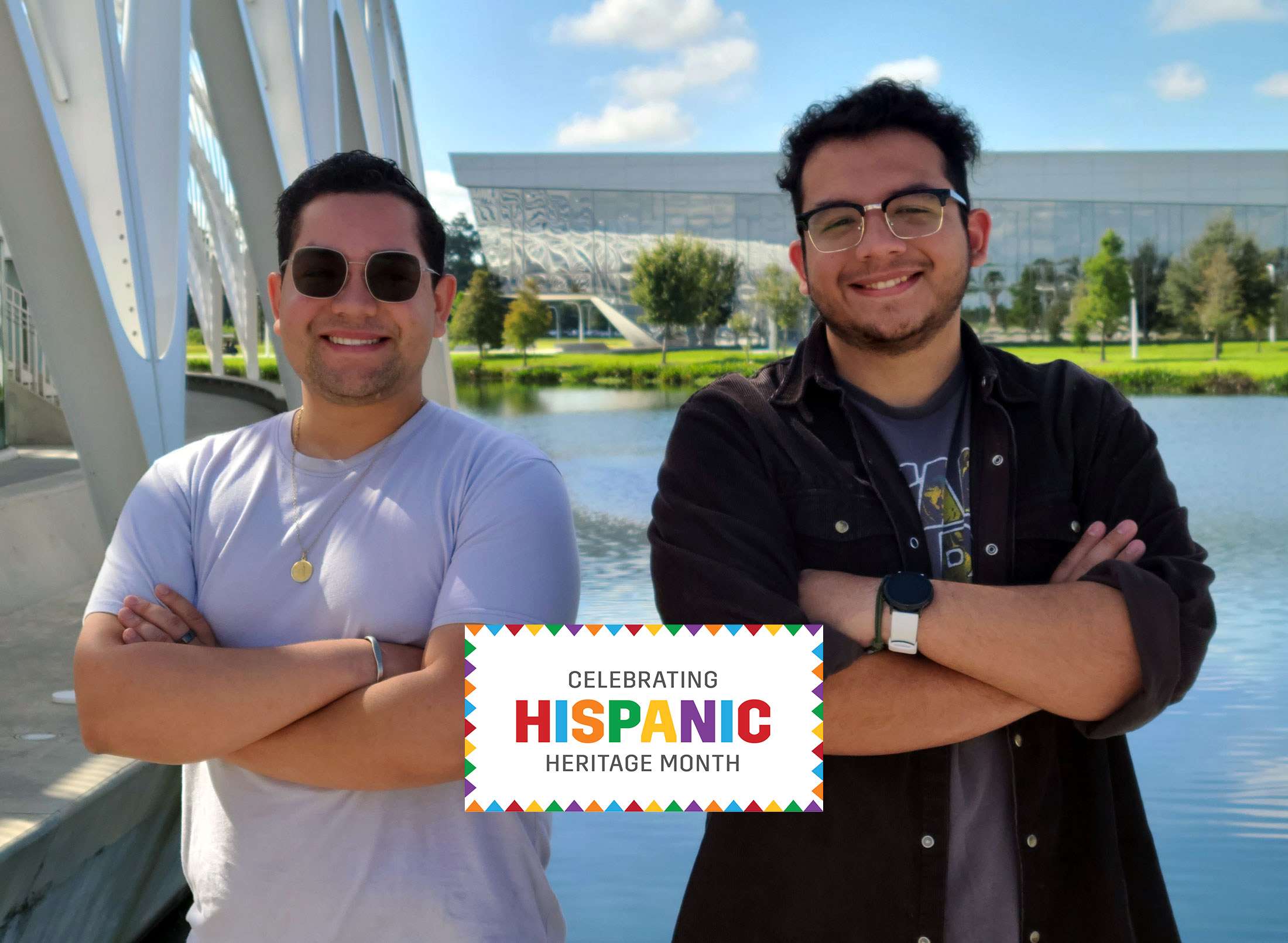 Empowered by his family's commitment to his academic success, Moisés Muñoz is leading Florida Polytechnic University's Latin American Studies Association (LASA) toward a bright future distinguished by a thriving campuswide culture of diversity.
Muñoz, the club's president, said love for his family drives him to work hard in his classes and as leader of LASA.
"One of the main reasons my parents decided to take that leap to move from Venezuela to here was for my education," he said. "They were worried about my future and the limited opportunities there, so they talked to me about it and said, 'We want to do this.'"
Muñoz, a junior majoring in mechanical engineering, said does all he can to make his family proud.
"When I came here, I felt like I needed to be up for the challenge to honor the sacrifice my parents made," he said. "Every day, I see my mom working in everything else but what she studied and wanted to study since she was a child. My dad enjoyed his job, and seeing him make the sacrifice for me and changing what they do so I can have a better chance is something that motivated me to do more and go beyond what's expected."
As he took on a heavy courseload, he also stepped up to become a leader on campus with his position in LASA.
"I feel as president I can try new ideas and try to find ways to connect with students, even if they're not Hispanic," Muñoz said. "I want to try to engage people and make them interested in the culture, the dances, the food, and the company, because at the end of the day, the club is meant to create community, make friends, meet people, and have a good time."
Nelson Suarez, also from Venezuela, is the club's vice president and works alongside Muñoz.
The two student leaders were happy to discover the LASA student organization early in their time at Florida Poly, and they are eager to share with others how life-affirming membership in the club can be.
"LASA is a place to come together and connect, meeting people we can share experiences with," said the senior majoring in computer science. "I met someone from Argentina who didn't know anyone else, and it was nice to find someone with a similar background."
Starting Wednesday, Oct. 19, LASA will meet from 6-7 p.m. every Wednesday in the Innovation, Science, and Technology building, hosting events such as game nights, dance nights, and workshops. Dance nights, which feature dances like salsa, merengue, and bachata, are among the club's most well attended meetings.
The organization will only grow and become more inclusive from here.
"LASA provides a way of remembering you have representation and people behind you to support you so you can continue developing, growing, and being what you want to be," Muñoz said.
For more information and to get involved, visit LASA on Phoenix Link.
Contact:
Lydia Guzmán
Director of Communications
863-874-8557