Proud Florida Poly vet recalls Air Force service
Veterans Day: Honoring those who served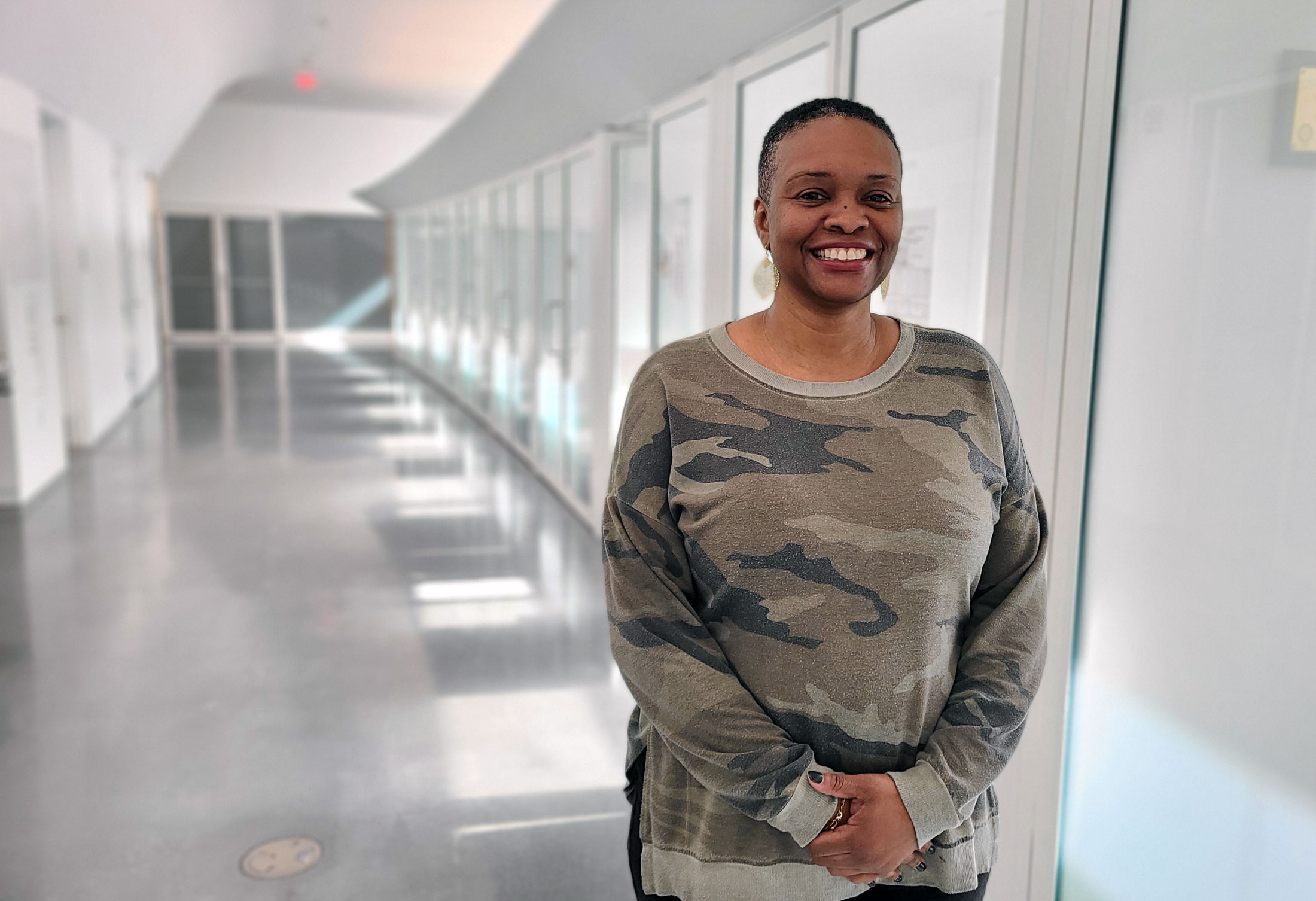 As a senior airman in the U.S. Air Force, Roquiah Francis saw the reality of military conflict up close and learned the fortitude it takes for one to serve their country.
"I looked at all the military branches and the Air Force sounded like the best fit for me," she said. "It felt like they would really make sure I had the best training."
Today, the Florida Polytechnic University international student compliance specialist is a world away from her military service, but memories of her four years in the Air Force and three years as a reservist in the Air National Guard are as vivid as ever.
Francis joined the Air Force in 1999 after learning that her financial aid would not cover payment of her senior year at the State University of New York at Albany. She became a medical technician and was trained in skills similar to those of a paramedic and a nursing assistant.
"I needed some structure to figure out what my next step was, and I felt military discipline was something good to do," she said.
The terrorist attack on the United States on Sept. 11, 2001, occurred when Francis was visiting her New York home awaiting a return to her station in Germany. She was horrified as she watched her country be attacked and soon returned to Germany ready to get to work with her hyper-vigilant squadron. Soon, she was deployed to an undisclosed location to put her medical technician skills to work.
"My deployment job was patient retrieval – where we pulled bodies out of the field," Francis said. "You definitely value life and look at life and death in a different way after that. You don't take certain things for granted."
Once her four-year period of active-duty service ended, she joined the Air National Guard as a reservist to complete the remaining three years of service she agreed to when enlisting.
Although Francis found some aspects of her time in the military challenging, she also grew to appreciate the new countries and cultures she encountered.
"I liked international living and being in different cultures with different people. You see people differently and learn about the way they live," she said. "There is a lot of diversity in the world and people don't realize that. You have no choice but to be flexible."
Francis, who has master's degrees in management and adult education and community leadership, is now putting her skills working with international communities to good use at Florida Poly. In her position, she works with a variety of international students and helps them adjust to Florida life.
"I know what it's like to be in another country and get acclimated to different customs," she said. "Our language doesn't always translate to them, and our cultures and customs can be quite a bit different."
As Veterans Day approaches, Francis knows firsthand what the observance really means and has great appreciation for it.
"I don't think a lot of people truly realize people in the military and all sorts of governmental positions risk their lives for what they do," Francis said. ""People don't always understand how much you give up and what you're doing for everyone else."
Contact:
Lydia Guzmán
Director of Communications
863-874-8557