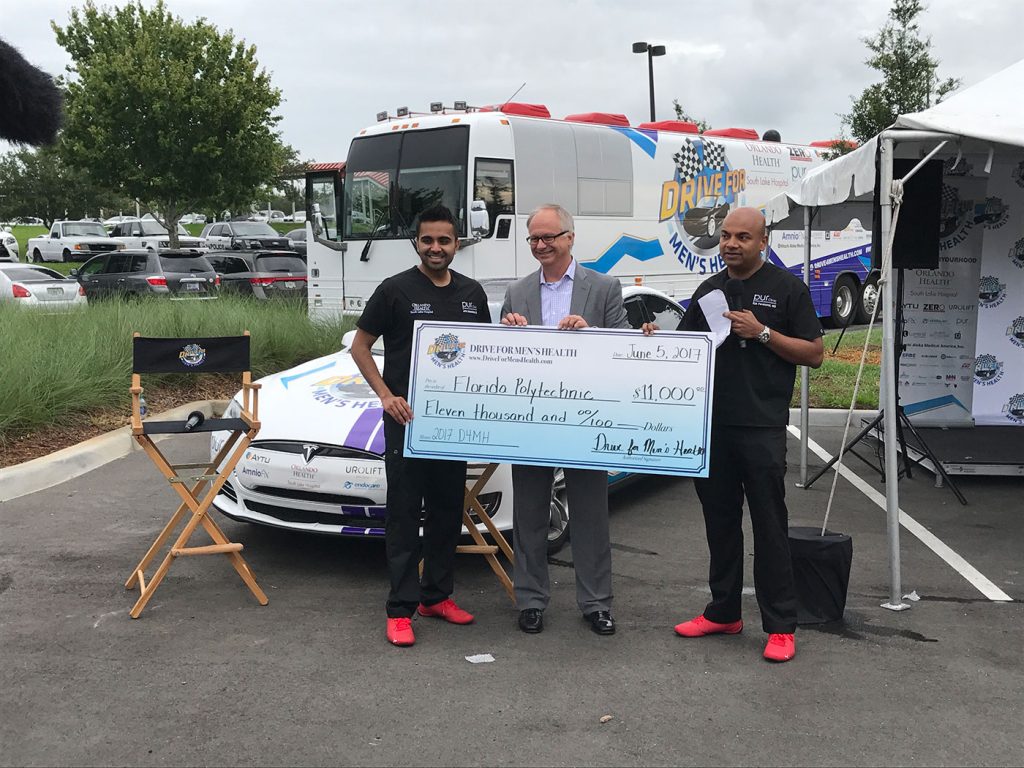 The fourth annual Drive for Men's Health kicked off Monday morning with a check presentation to boost scholarships at Florida Polytechnic University.
South Lake Hospital in Orlando was the starting point for a cross-country trip intended to raise awareness about men's health issues. The first stop on the drive is New Orleans, followed by Houston, Los Angeles and Salt Lake City. Their ride is an all-electric Tesla.
The 12 person team picked Men's Health Month in June as their forum for encouraging men to be more active, eat healthy and eliminate stress. The drivers include Dr. Jamin Brahmbhatt and Dr. Sijo Parekattil, co-directors of the The PUR Clinic (Personalized Urology & Robotics) in Clermont, Fla. The urologists will make stops along their route to take part in educational lectures and activities as a means of promoting men's health.
Part of their commitment to improving men's health is educating future leaders in the health and technology fields. To make that a reality, the pair raised $11,000 that will be donated to scholarship funds at Florida Poly.
To track the team's progress and see photos and videos from past trips, visit: https://www.driveformenshealth.com/