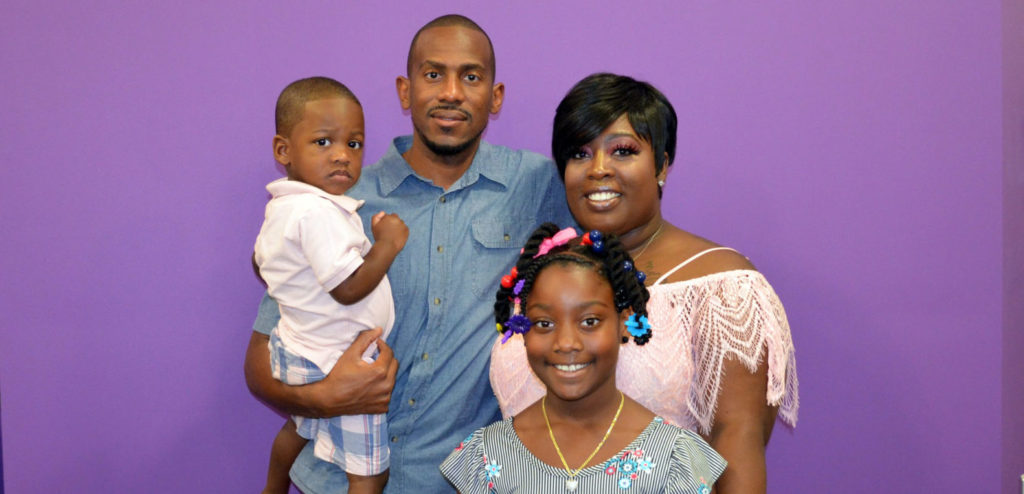 When Florida Polytechnic University junior Matthew McBride Jr. wakes up on Father's Day this Sunday, he'll be celebrated by two of his biggest – and smallest – supporters.
His children, Pheenix, 8, and Lincoln, 2, will surely shower him with handmade crafts, giggles, and Father's Day wishes before they and his wife, Amnesty McBride, hit the pool and launch a kite into the afternoon sunshine. Matthew McBride, 33, is an electrical engineering major who is pursuing his professional dreams while reveling in the realization of his personal ones.
"I love every moment of being a father," he said, a smile spreading across his face.
The smile only widens as he talks about his children's passions and talents.
"My daughter loves basketball; she's good at shooting, dribbling – she's good at anything she does. If she touches it, it's golden," he said. "My son, I think he'll be more into arts. I want to get him into piano or a band setting. I can also see him being in track because he loves running around."
McBride's path to Florida Poly was more roundabout than most. After graduating from high school in 2004, he entered the University of Central Florida to study mechanical engineering and pursue a lifelong dream of becoming an engineer, but financial pressures caused him to pause his education. McBride soon enlisted in the Navy and enrolled at Valencia College upon his discharge six years later. He ultimately completed a liberal arts associate degree at Polk State College before deciding to focus on electrical engineering and continuing on to Florida Poly.
"Since I've been here, I've loved it," McBride said. "I went from UCF and the community college where they have big classes and the teacher knows nothing about you, to here where they are real personal and the professors try to get in your head and figure out what you're lacking so you can understand the material."
The Miami native said his educational pursuits at Florida Poly are helping him open his daughter's eyes to possibilities in science, technology, engineering and math.
"I want to get her into the STEM kind of thing," he said. "My daughter loves building stuff, so I want to try to get her to open her mind and she can go from there."
McBride said he's proud of the example he's setting for his children and said balancing fatherhood while pursuing a bachelor's degree has been well worth the accompanying challenges. He aspires to one day work for a Department of Defense contractor such as Lockheed Martin or L3 Technologies.
"I love every part of being a dad and I'm happy to finally be achieving my dream of becoming an engineer," he said.
Contact:
Lydia Guzman
Assistant Director of Communications
863-874-8557