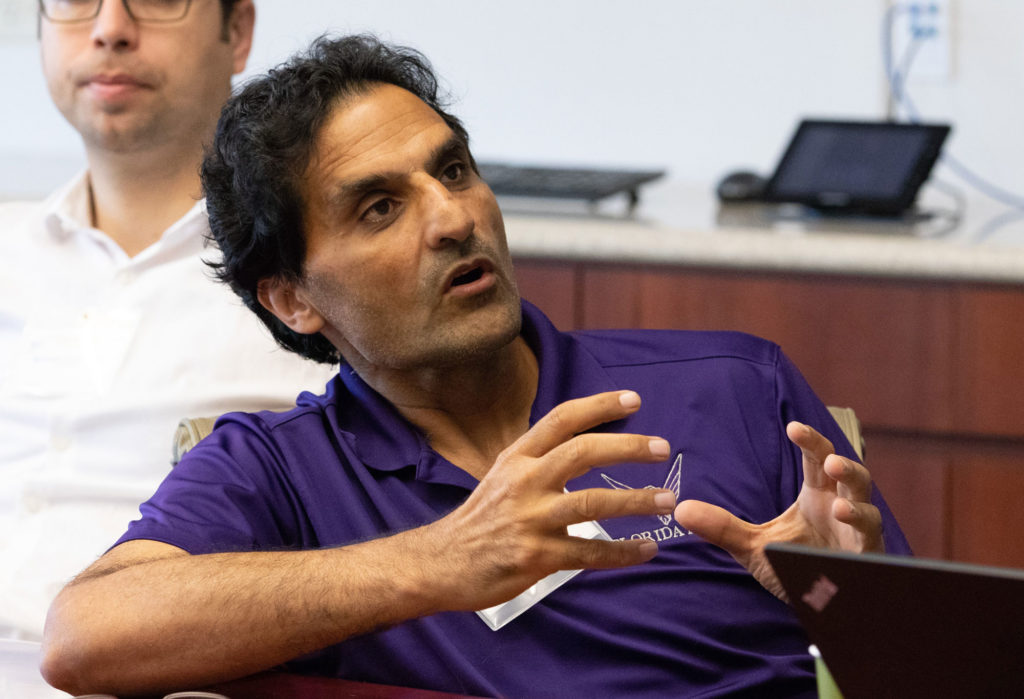 LAKELAND, Fla. – As the Advanced Mobility Institute at Florida Polytechnic University positions itself as a leader in autonomous vehicle research, senior director of special projects Dr. Rahul Razdan will head a new series of reports focused on the testing and validation of this emerging technology around the world.
SAE International (Society of Automotive Engineers) approached Razdan to be the lead editor of the new SAE EDGE™ Research Reports, which aim to develop groundbreaking research on key issues in areas of interest to the mobility engineering industry internationally. The purpose of this series is to bring light to unsettling aspects of autonomous vehicles and provide a methodical approach to the way people think about and work with this fast-shifting technology.
"The current automotive paradigm has reached an equilibrium within the economy over the last century," said Razdan. "Soon autonomous vehicles will change this equilibrium in unexpected ways in fields ranging from transportation to finance.
"In these research reports we'll explore the changes this technology will create in multiple areas including safety, where there are so many unanswered questions," Razdan added.
The research will be divided into three reports: the first on testing and verification, the second on how environmental factors like the weather can affect autonomous vehicle operation, and the third on the impact this technology will have on society as we know it, with inevitable changes to insurance policies, law enforcement, and more.
"My role will involve setting up a framework and pulling from local, national, and worldwide leaders in the autonomous vehicle field from industry, government, and academia," said Razdan. "One of the key groups we will leverage is the Advanced Mobility Institute from Florida Poly. I will then pull together the reports based on input from all the contributors."
As Florida Poly's senior director of special projects, Razdan serves as an advisor to the president of the University and helps manage the Advanced Mobility Institute, a university research center focused on advancing and testing autonomous vehicle technology.
Contact:
Lydia Guzman
Assistant Director of Communications
863-874-8557