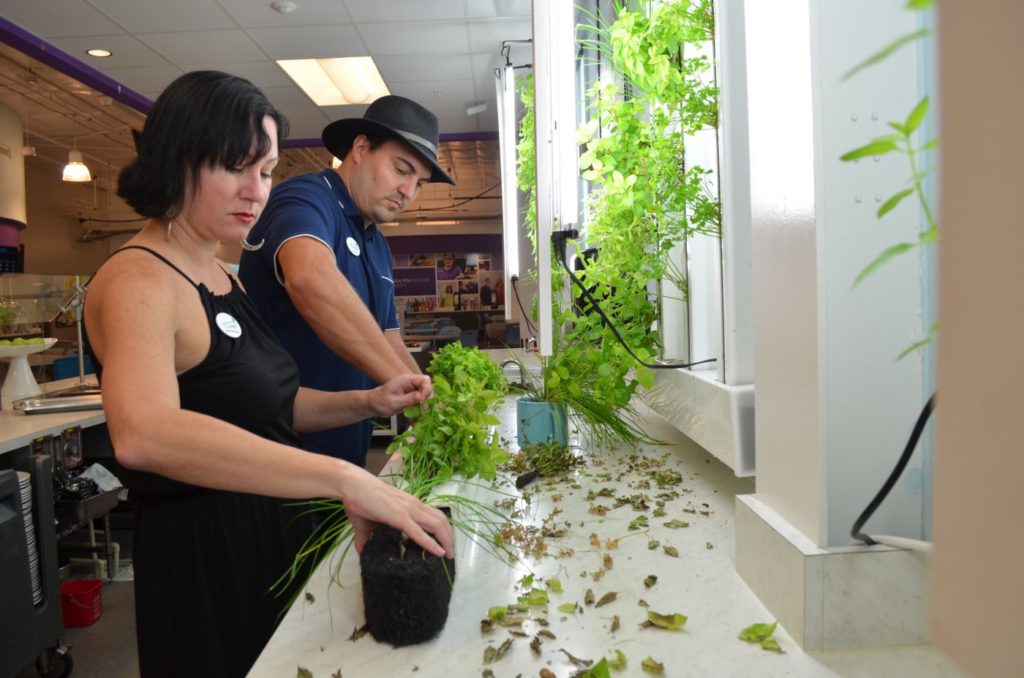 Technology is weaved into everything at Florida Polytechnic University — including the food.
The Wellness Center on campus recently debuted a hydroponic herb garden that grows vertically on the wall behind one of the food stations. The garden was built and is maintained by Seed2Source, a Central Florida consulting firm that promotes sustainable solutions for agriculture.
"I saw how far behind Florida was in wellness and growing, so I launched Seed2Source to improve the options," explains founder Jennifer Waxman-Loyd.
Florida Poly's herb garden is a small-scale demonstration of a model that can rise up to 25 feet. Vertical growing saves on space, reduces fertilizer and limits water waste. For example, the same five gallons of purified water are used in Florida Poly's garden for days at a time.
"You're controlling all the inputs, which reduces waste. Those savings are passed on to your bottom line," explains Adam Wright, systems designer and managing partner.
While the garden is still in the finishing stages, long-term plans put Florida Poly students in control. Both Jennifer and faculty advisor Dr. Nicoleta Sorloaica-Hickman foresee experiments that teach students how to use sensors to monitor the health of the plants.
"It's the future of food," Jennifer says.