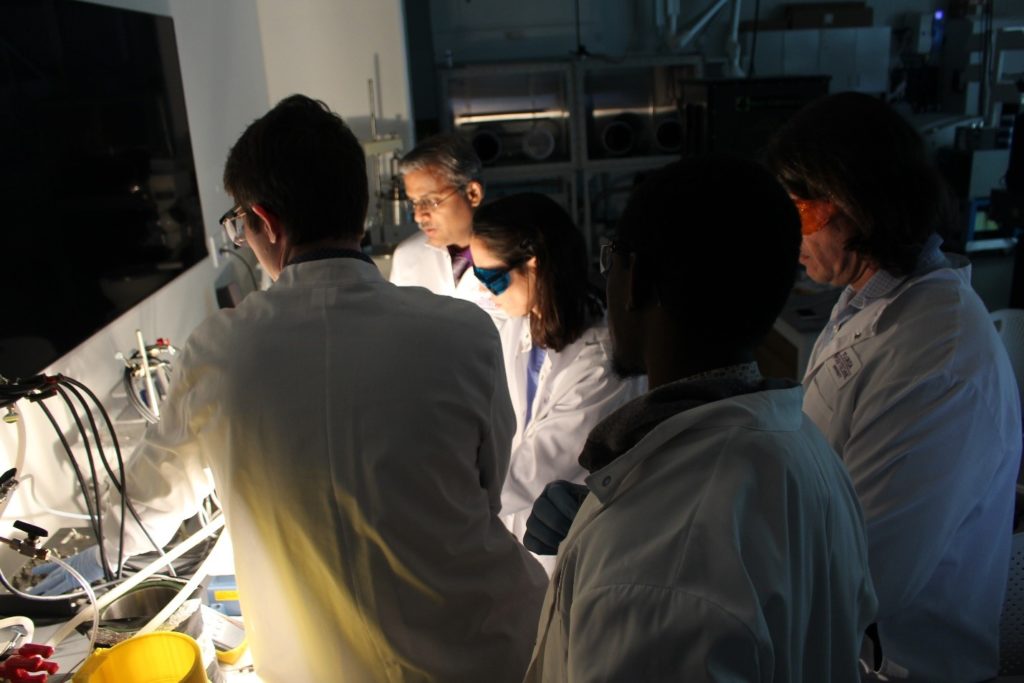 Florida Polytechnic University students and faculty recently participated in a high-level workshop that explored principles and real-world applications of spectroscopy. Ocean Optics, Inc., a leading manufacturer of fiber optics-based modular spectrometers based in Largo, Florida, showcased its products by engaging in live demonstrations with the academic contingent.
"The goal of the visit was to share our applied spectral knowledge with the exceptional Florida Poly students and faculty to introduce them to the power of spectroscopy," said Dr. Yvette Mattley, principal applications scientist at Ocean Optics. "By encouraging attendees to bring their samples for testing, our new Lab Services team had a great opportunity to test our products with real-world samples side-by-side with the students."
Spectroscopy is the branch of science that investigates and measures the interaction between matter and electromagnetic radiation.
After spending the first hour of the workshop outlining the cutting-edge spectroscopic tools, the Ocean Optics' team of scientists collaborated with students and faculty in hands-on training in operating the high-tech equipment. In one session, the group was able to evaluate and measure irradiance and intensity of an ultraviolet light source used for wastewater and landfill leachate treatment.
Dr. Sesha Srinivasan, assistant professor of physics at Florida Poly, served as the host collaborator for Ocean Optics, which has provided internship opportunities to Florida Poly students and is looking for ways to expand its collaboration with the University.
"We look forward to exploring ongoing research projects and potential partnerships with the students and professors," said Mattley. "The event was a great opportunity to build on our existing partnership with Florida Poly."
Contact:
Lydia Guzman
Assistant Director of Communications
863-874-8450