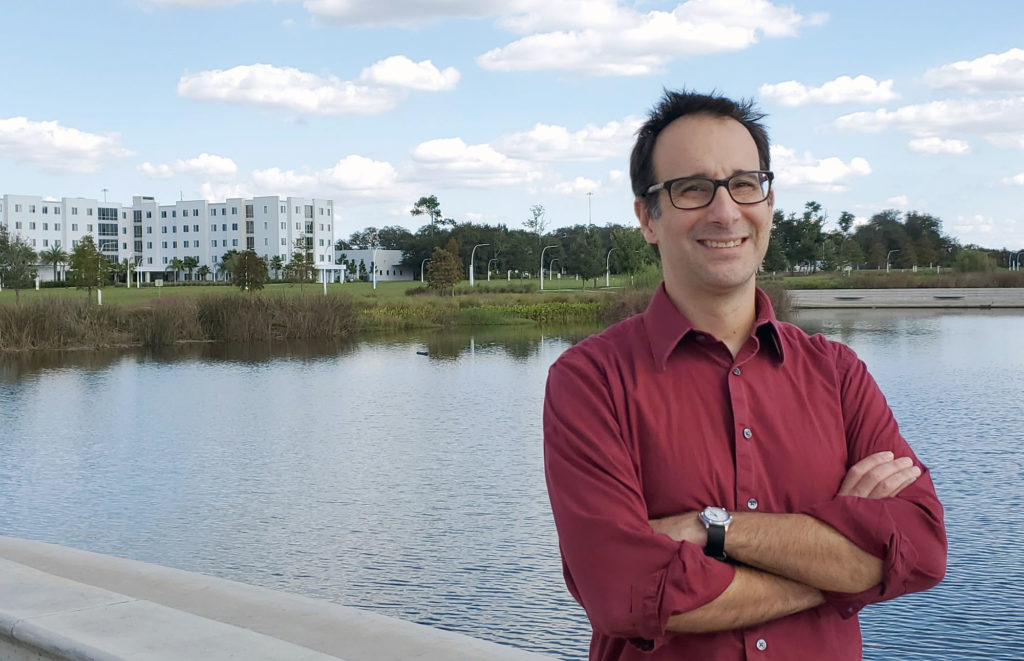 Employers seeking highly qualified graduates to fill even the most technologically advanced jobs are looking for those who can show they're just as adept at communicating as they are at troubleshooting complex circuits.
Florida Polytechnic University is launching a new applied liberal studies certificate to augment its 100% STEM-focused degree programs and provide students with a means to gain the "soft skills" employers are after. Soft skills are defined as a combination of people skills, social and communication skills, as well as social and emotional intelligence, among others.
"We want to make sure students are able to get more exposure to those disciplines that make them more marketable," said Dr. Wylie Lenz, chair of the department of arts, humanities, and social sciences at Florida Poly. "In some cases, employers care more about critical thinking and communication than the technical skills."
The new certificate is a 12-credit concentration that focuses on expanding foundations in the arts, humanities, and social sciences. Students will be able to enroll in new courses such as introduction to literature, and the history of science and technology. They will be required to complete nine credits in the liberal arts, humanities, and social sciences, with at least one course above the 2000 level. They then complete a 3-credit capstone course to demonstrate a mastery of academic research and writing skills.
"The more coursework you take outside your major, the more well-rounded you are," Lenz said. "If students have taken significant coursework in liberal arts and humanities, it translates into higher lifetime earnings, more success in leadership positions, and I think it's all traced back to the fact they have a higher level of communication skills."
Lenz pointed to a recent article by the American Society for Mechanical Engineers that recommended mechanical engineering majors consider minoring in a humanities field to improve their critical thinking and conversation skills.
"STEM (science, technology, engineering, and math) and the humanities used to be all one discipline. DaVinci did it all. Aristotle did it all," Lenz said. "Ultimately, the creative and intellectual impulses are the same between someone who pursues an interest in the sciences and someone who pursues an interest in the humanities."
Contact:
Lydia Guzman
Director of Communications
863-874-8557