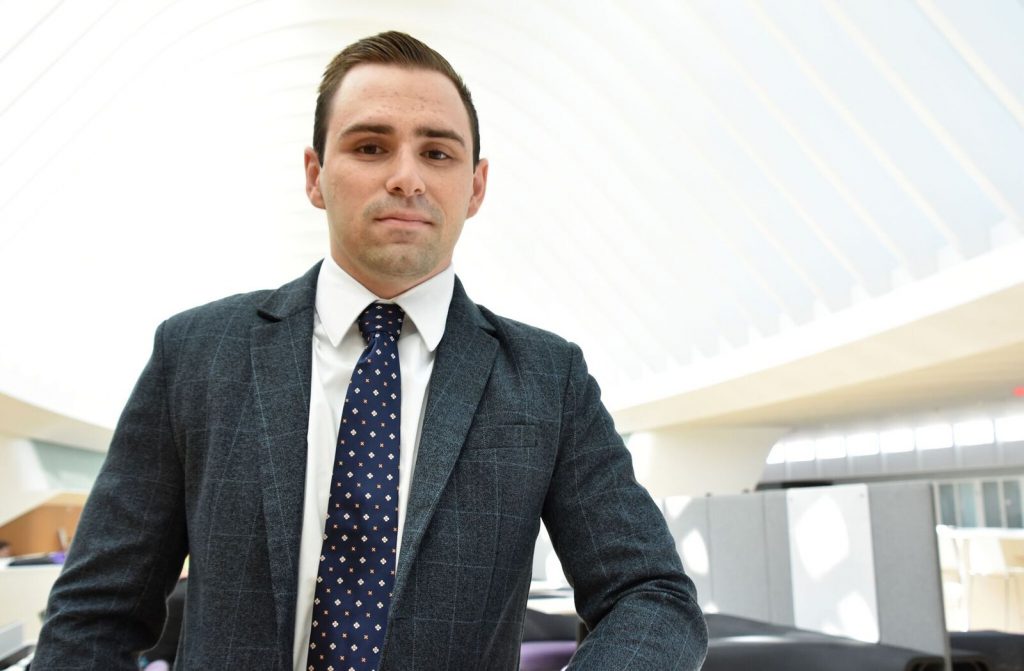 Take Your Child to Work Day can be an exciting and eye-opening experience for any kid. For Florida Polytechnic University senior Peter Moran, it was also the day he discovered what he wanted to be when he grew up.
After spending a day with his father learning about container shipping for the marine industry, Moran set his sights toward a career in supply chain management. Thanks to his persistence and an education from Florida Polytechnic University, his dream is becoming a reality.
On May 4, Moran will graduate from Florida Polytechnic University with a degree in business analytics, as part of the university's inaugural class.
Moran is now employed as a pricing analyst for Integrated Supply Network, a global automotive tools distributor. The Brandon, Florida, native has been working full time while earning his degree at Florida Poly.
Working a full-time job while managing a full course load has not been easy, but Moran says he doesn't plan on slowing down any time soon.
"If you're doing something that puts you ahead, I'm all for it. I believe in improving myself. I can always slow down later," he said.
While on campus, Moran says he has enjoyed getting to know his Phoenix classmates, who share his affinity for technology and geek culture. Moran was a resident assistant, which enabled him to help shape the experience of his fellow students and host events like Super Smash Bros. gaming tournaments for residents.
As Florida Poly continues to bring in smart, engaging, passionate and persistent students like Moran, employers will continue to benefit from a Florida-based source of future tech-industry leaders.
"I hope future students will benefit from Florida Poly's strong reputation as a leader in STEM technology and education," said Moran. "We're already a leader in our field, and I know our reputation will continue to grow."
Editor's Note: This story is one of a series of stories featuring several of Florida Poly's Class of 2018 graduates.