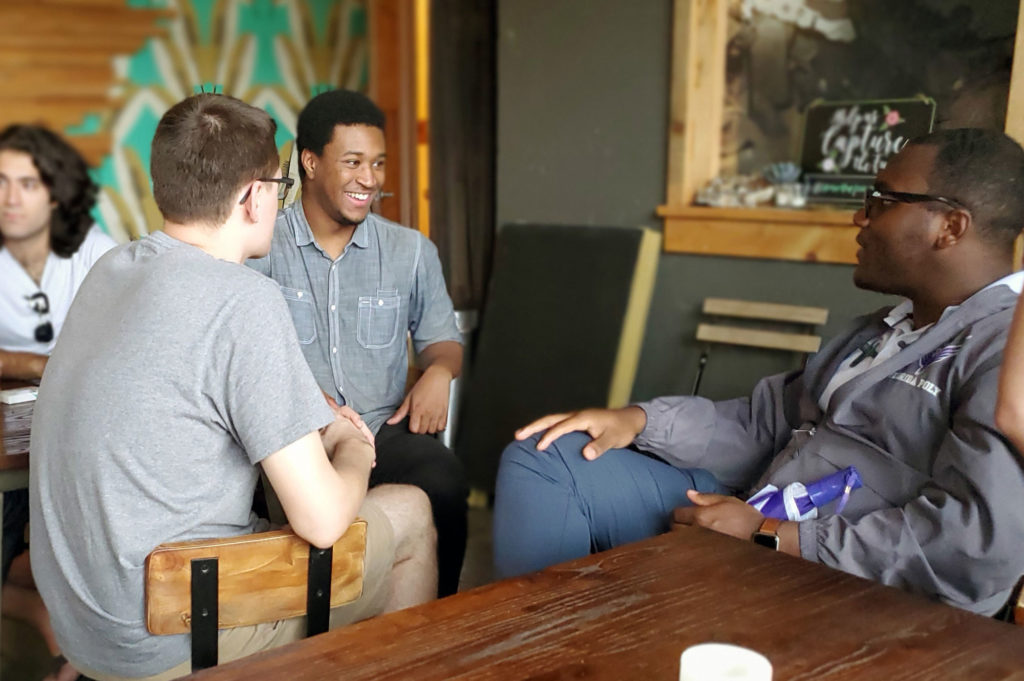 Even though graduation was just a few months ago, Nicolo Aimino '19 tries to maintain a close connection with his alma mater and the friends he made during his years at Florida Polytechnic University.
"You want to make sure not only that you did well while you were going to the university, but the university continues to do well afterward," said Aimino, who received a bachelor's degree in computer science in May. "If the school grows, we grow."
Aimino joined nearly 50 fellow alumni at the Poor Porker in downtown Lakeland, Florida, on July 20 for a summer social sponsored by the Florida Polytechnic University Foundation.
"This is a way for our inaugural class to help welcome the new alumni," said Nicholas Abraham, Florida Poly's operations coordinator for development. "We are creating an engaged community by providing an opportunity for every Phoenix to fly back to the nest to connect and help open doors for one another."
Veronica Perez Herrera '18 said she was happy to see so many familiar faces at the laid-back event.
"I want to see everybody again and see what they're up to and network," said Perez Herrera, who received a degree in mechanical engineering and now works as a civil engineer at the firm RK&K. "We're so close knit, so we are happy to see each other and be like a cheerleader for each other."
Abraham announced the members of the inaugural alumni board during the event. The group will work to encourage support and involvement with the University.
"It's a really good thing to have an alumni base that you can go to and get in communication with and go 'Hey, I may be able to connect with this person and work with them and we'll be able to use our ideas to push something forward,'" said Travis Hills '19, an alumni board member who received a degree in computer science and now works as an information security analyst for Saddle Creek Logistics Services.
In addition to Hills, the alumni board members are Aimino, Jestin Cherian, Steven Chisolm, Theresta Desir, and Shelby Sims.
The next alumni event will be a gaming tournament that will allow both in-person and digital participation. Join the Florida Poly Alumni Facebook group to stay informed about future alumni initiatives and events.
Contact:
Lydia Guzman
Director of Communications
863-874-8557