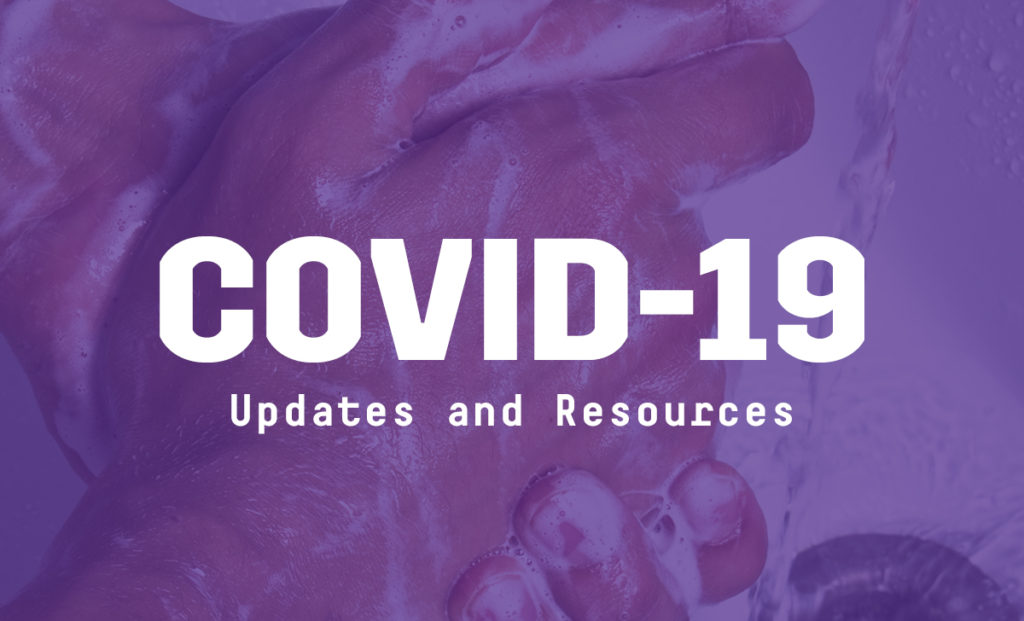 The health and safety of our students, faculty, and staff is our top priority. Visit this webpage for resources and additional information.
Students,
The Spring 2020 semester will always be remembered, but I hope it is remembered most for all that you have achieved.

Graduating Seniors: Congratulations!  I look forward to congratulating you in person at the Dec. 18 commencement ceremony.  Please continue to watch the commencement page as information is added for December commencement.
Also, please keep in touch and connect with Career Services or Pairris Jones if you need support in finding a job or if you have a position to report!  It's always great to hear your good news!
A few reminders:
S/U Grades and Late Withdrawal: All information about S/U grade and late withdrawal options is available online.The forms for SP 2020 S/U Grade Option Request and SP 2020 Late Course Withdrawal Request are available on the Registrar forms page.

Students should be able to see their grades in CAMS as they are posted.  Most grades will post by Monday, May 4 at 5 p.m.
Textbook Rental Returns:  For information about Spring 2020 textbook rental returns and selling back books visit the bookstore website.

Textbook Rental Return: Students can generate a free prepaid UPS shipping label to send their rental textbooks back to the Bookstore. Textbook rental return has been extended until June 15, 2020.

Online Buyback: For purchased (not rented) textbooks, students may be able to sell back textbooks with free shipping.
Gratitude: This has been a challenging semester for everyone.  Please consider taking a few minutes and reaching out to a professor or staff member who directly helped or provided support during the unexpected events of this semester.  A quick "Thank you. You made a difference," is always appreciated.

And with that, to each student:  Thank you!  Thank you for making Florida Poly Florida Poly!  This campus' heart beats with your interest, institutional pride and vision.  Thank you!  I look forward to seeing returning students on campus this fall!
Looking to Fall: Registration is open!  If you have not registered for courses for the fall semester, please take time to do so now. Contact a success coach by email.

Fall campus transportation will focus on evening and weekend service; daily service to local apartments will not be available. A transportation ride share system is being created for Fall 2020 and will include ways that student drivers can earn incentives for sharing rides to campus.

Courses begin Tuesday, Aug. 25.

Family Day for Fall 2020 will be on Saturday, Oct. 17.
Please continue to check your Florida Poly email through the summer.  Also, it is important to read the Weekly Phoenix for campus updates.
Stay well and know that you have achieved a lot this semester.
Phoenixes, we will rise together.
Florida Poly Proud,
Dr. Kathryn Miller
Contact:
Lydia Guzman
Director of Communications
863-874-8557