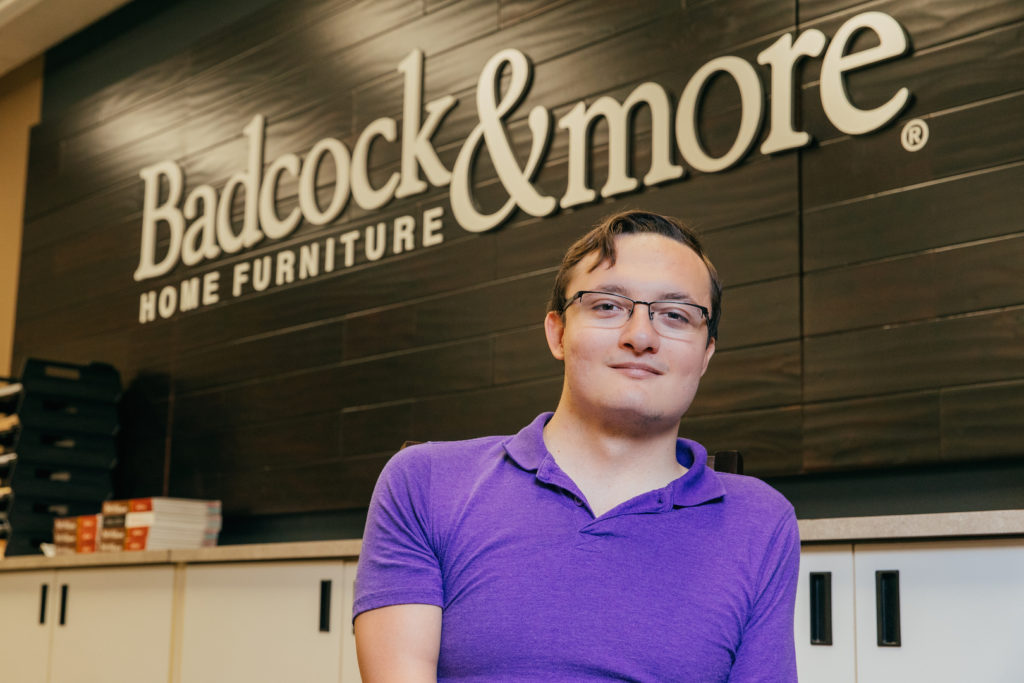 It's said there's an app for everything — and that includes picking out a couch.
Building out this technology at Badcock Furniture & More is a team of programmers, including Florida Polytechnic University Senior Rhett Fitchett. Rhett interned over the summer as part of the web integrations team at the Mulberry, Fla., headquarters of the furniture store.
The role introduced him to the work programmers do on a daily basis, and required him to build out reports that impacted the business's profit margin. Rhett says his classes at Florida Poly minimized the learning curve.
"I thought it would be a lot more difficult; we didn't know what we were capable of," Rhett says. "It was enjoyable because you can see the tangible results of your work."
That hands-on learning experience is by design, says Aaron Butler, technical manager of database and development teams at Badcock. The end-goal is to give interns "real world" experience they can apply throughout their education and to their resume.
According to Aaron, Rhett was given work related to their application that helps them manage their store and warehouse information. He added some features to the application that were requested by retail operations and fixed a bug in the code that had been there for quite some time.
Heading into his final year of college, Rhett has a better idea of the type of computer engineering jobs he would like to pursue after graduation.
"I would definitely recommend an internship if you're looking for career direction," he says.