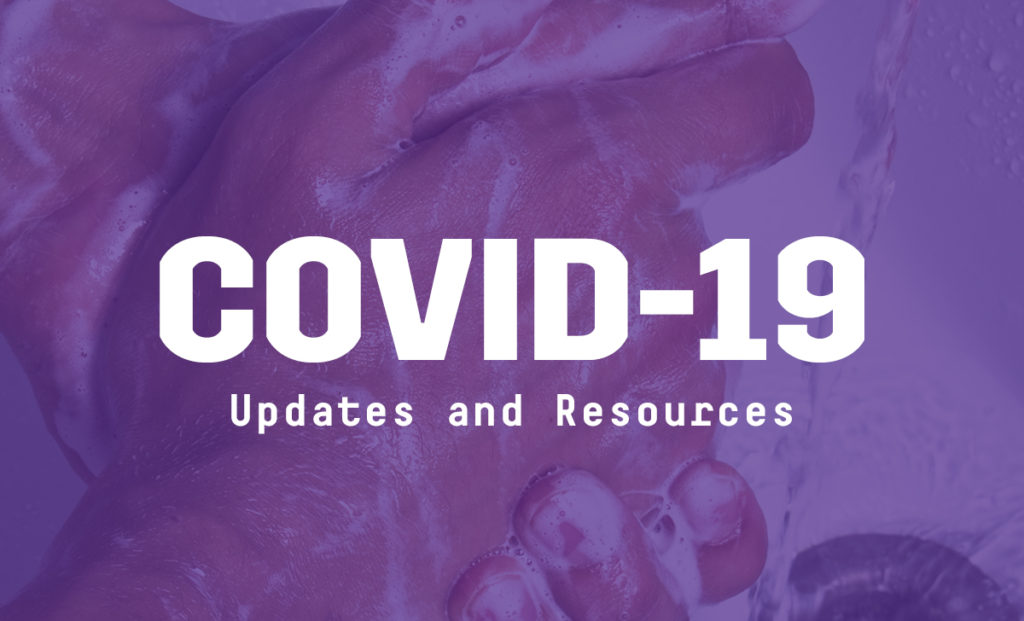 Dear students,
We miss you on campus! Remote learning… Social distancing… Webcams… Proctorio… Internet connections… Living at home… Governor's orders… Curfew! Our lives have changed due to the COVID-19 pandemic.
Financial, Emotional, and Academic Support are Available
We want to give you an easy way to request help. If you have a need, or if for any reason, remote learning is not working for you, please let us know. This simple form allows you to let Student Affairs that you need support.
SGA has worked with Financial Aid to develop an emergency fund for students who may be experiencing unanticipated expenses due to emergency situations. More information is available online.
---
Remote Student Support Services
Despite change, Florida Poly student support services remain available for all students.
Academic Success Coaches

Email or call 863-874-8642
Registration assistance is available via Canvas.
Procotrio (Testing)
Student support is available via Microsoft Teams from 9 a.m. to 8:30 p.m. Monday-Friday. Students can get live Proctorio support during exams and help troubleshooting minor tech issues. Our support staff also knows how to triage any other questions that come in regarding IT, tutoring, registration, etc.
Tutoring
Tutoring is available remotely.
Counseling Services
Students experiencing challenges that may affect their academic performance, including but not limited to areas dealing with stress, relationships, family, alcohol/drug, eating disorders, depression and anxiety, and gender identity or expression, can schedule counseling appointments with the counselors who are regularly on campus.  Our counselors are working to meet the needs of students who reach out for support by offering sessions telephonically, in-person, or through virtual sessions.  To make an appointment, call 863-874-8599 or email.
Other support resources available include:
—Peace River Center's 24-hour Crisis Response Team in Lakeland: 863-519-3744
—National Suicide Prevention Lifeline: 800-273-8255
Also, introducing TAO Connect, which provides self-help resources that will help you manage your own emotional well-being. TAO Connect includes modules for developing one's ability to bounce back from disappointments and setbacks.
Sign up  ( Enrollment key: FloridaPoly123!  )
Disability Services
Remote learning may require a different types of disability services-related support. Our Office of Disability Services can be reached by email or calling 863-874-8770.
Ombudsman
The Office of the Ombuds is a confidential, impartial, independent, and informal resource for students who have university-related issues and concerns. The Ombuds Office is available through remote instruction by email, 863-874-8544, or on WhatsApp at 337-263-6118.
Campus Recreation
The Student Development Center is your one-stop shop for fitness and fun activities! We offer virtual workouts, remote fitness challenges, and online intramural championships via Imleagues.com/flpoly. Our goal is to help you stay active and reach your fitness goals no matter your location. To participate in any activity register on imleagues.com/flpoly or email or call 863-874-8653. Make sure you never miss out on our free activities by following Florida Poly on Instagram and subscribing to the Florida Poly YouTube channel.
Student Government Association (SGA)
SGA acts as the students' voice to the University's leadership, campus community, and public. In order to provide a positive college experience to all students, the association approves funds, regulates campus-sponsored clubs, and advocates for students and their rights. SGA remains active through remote instruction. Contact the SGA President by email.
Title IX Office
Anyone impacted by sexual misconduct or sex/gender discrimination is encouraged to contact the Title IX office to report concerns via online report form or by email. We will communicate with students primarily by email with virtual or telephone meeting options.  The Title IX office reminds members of our community that maintaining an academic program free from sexual misconduct and sex/gender discrimination remains a high priority for the university.
University Police
The University Police Department strives to enhance the safety and quality of life for students, employees, and visitors through effective law enforcement and proactive crime prevention.  University Police continue to keep the campus safe, even when students are not here. Contact University Police by email or calling 863-874-8472.
Be well and stay healthy!
Florida Poly Proud,
Kristin Stokes, Campus CARE Manager
Contact:
Lydia Guzman
Director of Communications
863-874-8557