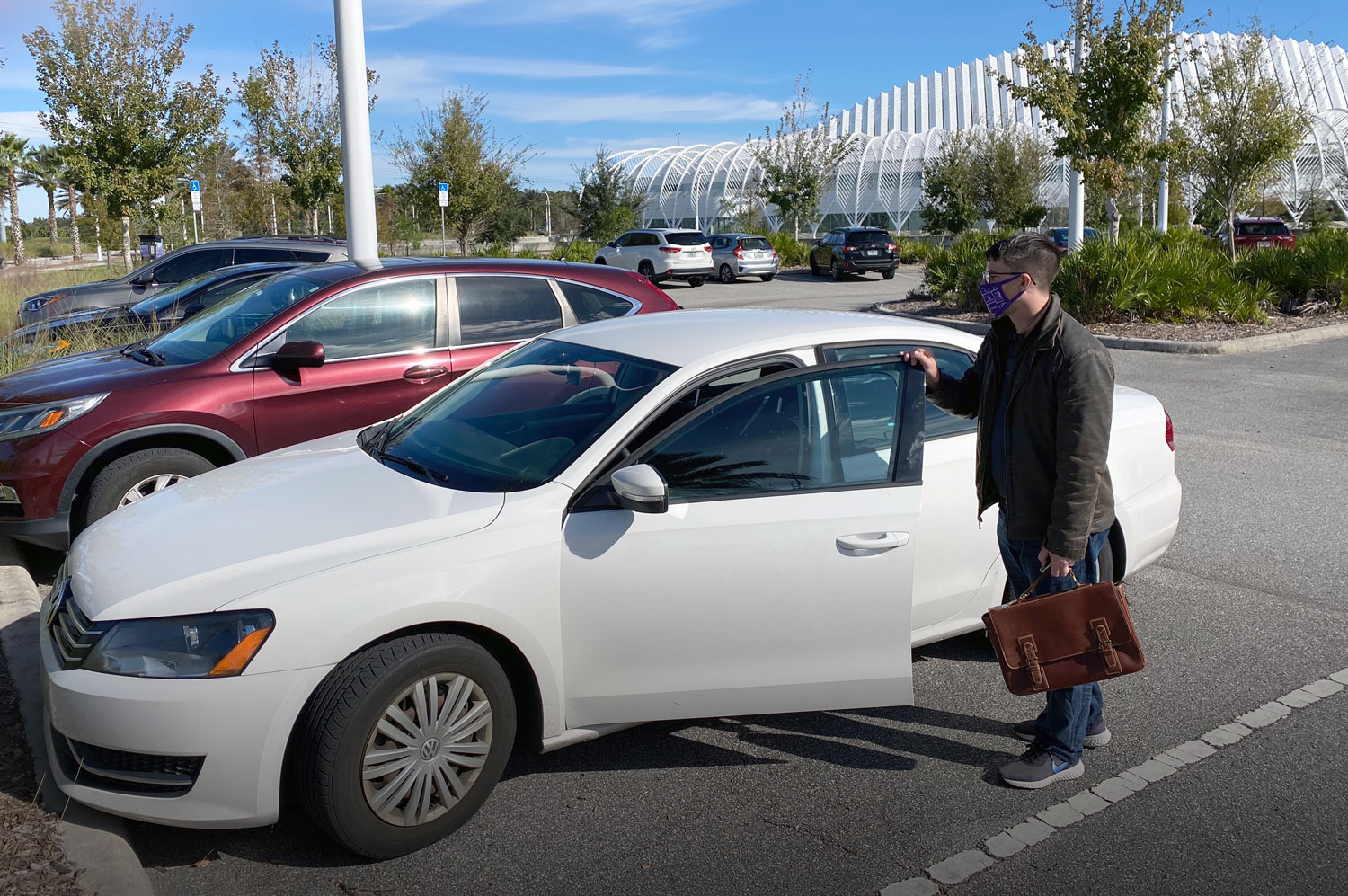 Parking and Transportation
Florida Poly RideShare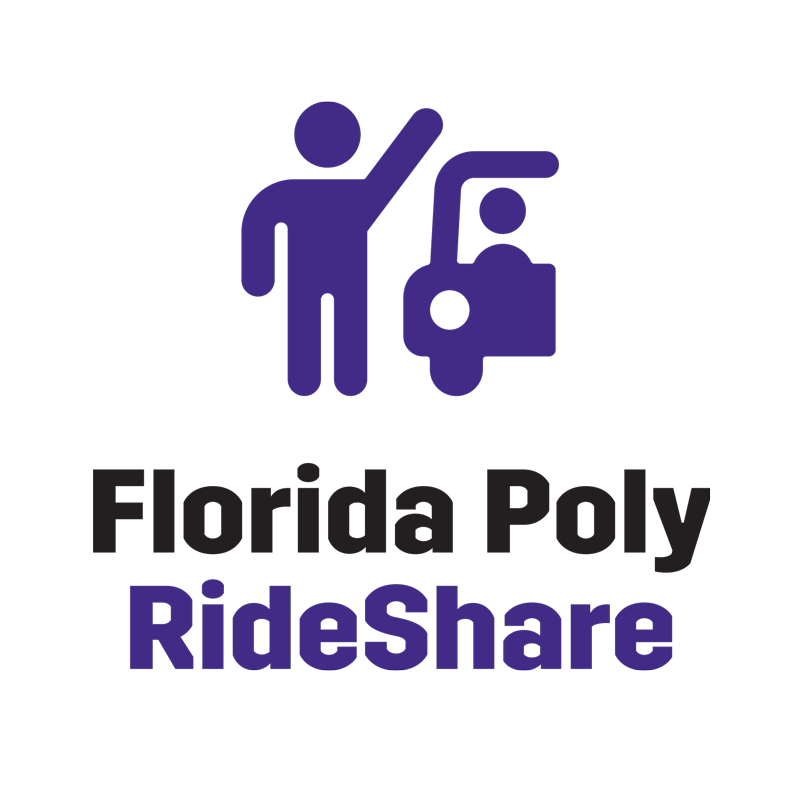 Florida Poly RideShare is a quick, secure, and personal way to find commuting options to and from campus, in addition to other destinations of your choosing.
Using RideShare
By using your home and campus addresses, you can find a carpool that matches your commute, as well as nearby Florida Poly commuters looking to carpool.
Florida Poly's campus rideshare solution assists students, faculty, and staff by:
Helping users find both commute options and rideshare partners for a trip home on the weekend or around town during the week
Addressing the flexible and often varied schedules of students, faculty, and staff
Providing a comprehensive and personalized choice of transportation options
Ensuring the safety of the user by offering trusted results and search matches
Further prioritizing the safety of the user by accurate accessibility information
Serving as a revenue source for drivers
Safety Tips for Passengers
Before getting a ride, remember these simple steps to ensure you get where you need to go safely.
Tell a family member or friend when you are leaving and where you are going. Some apps have a "Share Status" option that lets customers share their ride details.
Check the driver's ratings and read the feedback before you confirm a pick-up; cancel the request if you are not comfortable with the driver. If something doesn't feel right, don't get into the vehicle.
Verify the identity of the driver and car before entering the vehicle. The rideshare app will show you the driver's photo, the vehicle's license plate number, and the make and model of the car.
Sit in the back seat and wear your seatbelt; ensure the child locks in the door are not on (the switch is typically located on the inside of the rear door in most cars). Before getting in, look at the switch to make sure it is in the off position.
Know your surroundings. Use the app to follow your driver's progress before they pick you up and while you are en route to your destination.
If your personal safety is threatened, call emergency personnel immediately. Never be afraid to call 911 if you feel unsafe.