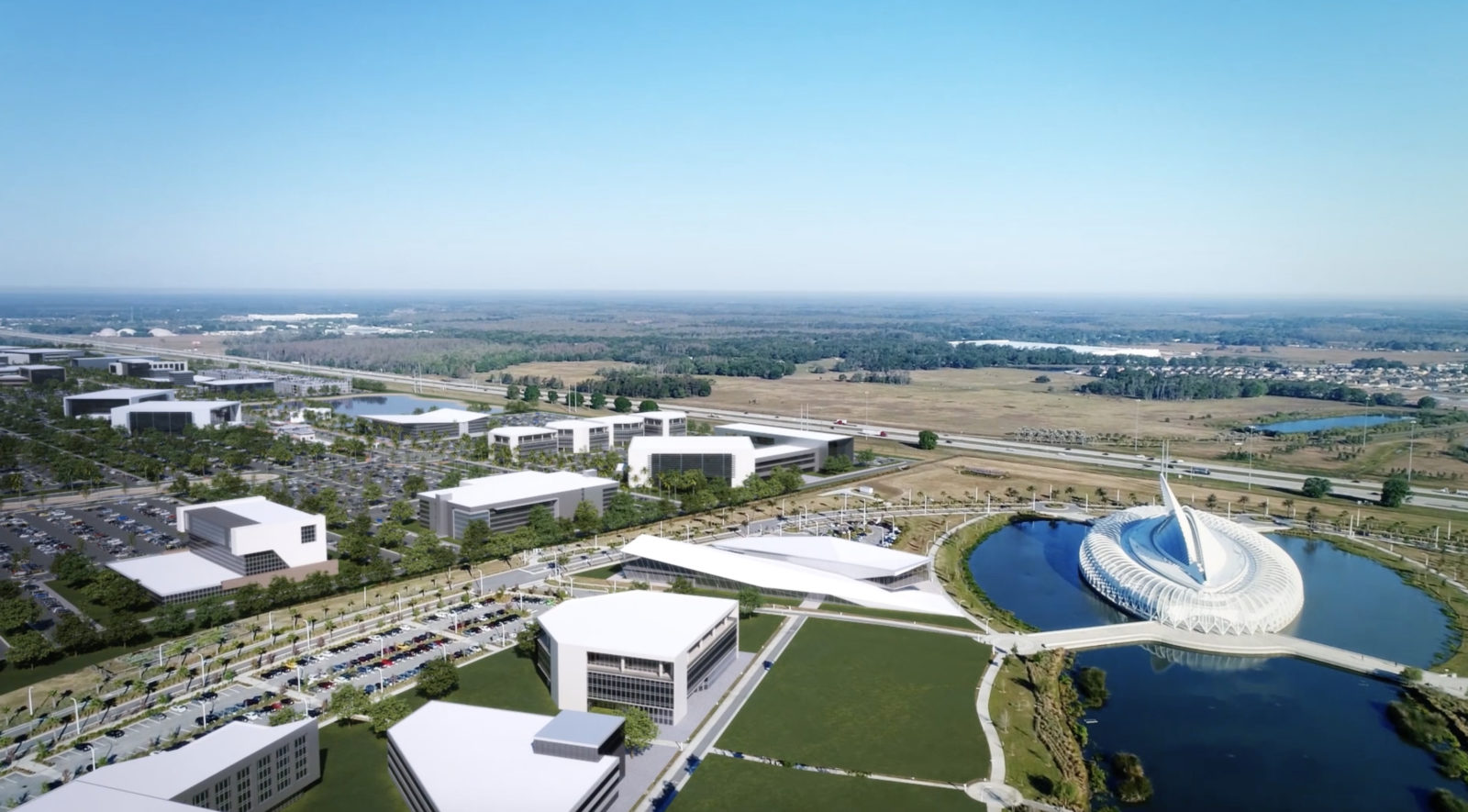 Research Park Vision
Florida Poly officially released on October 3, 2019, Florida Poly 2.0, its blueprint for the future of the University consisting of a five-year strategic plan and the vision for a robust research park adjacent to campus.
Titled "Advancing to Excellence," the strategic plan outlines the academic and economic goals the University will work to attain by the year 2023. One of those goals is to influence the economic development of the 4,000 acres that surround Florida Poly, to create a research park that would bring together industry, academia, and government.
Bringing Together Industry, Academics, and Government
This research park will be the catalyst for bringing financial and facility capital to this area.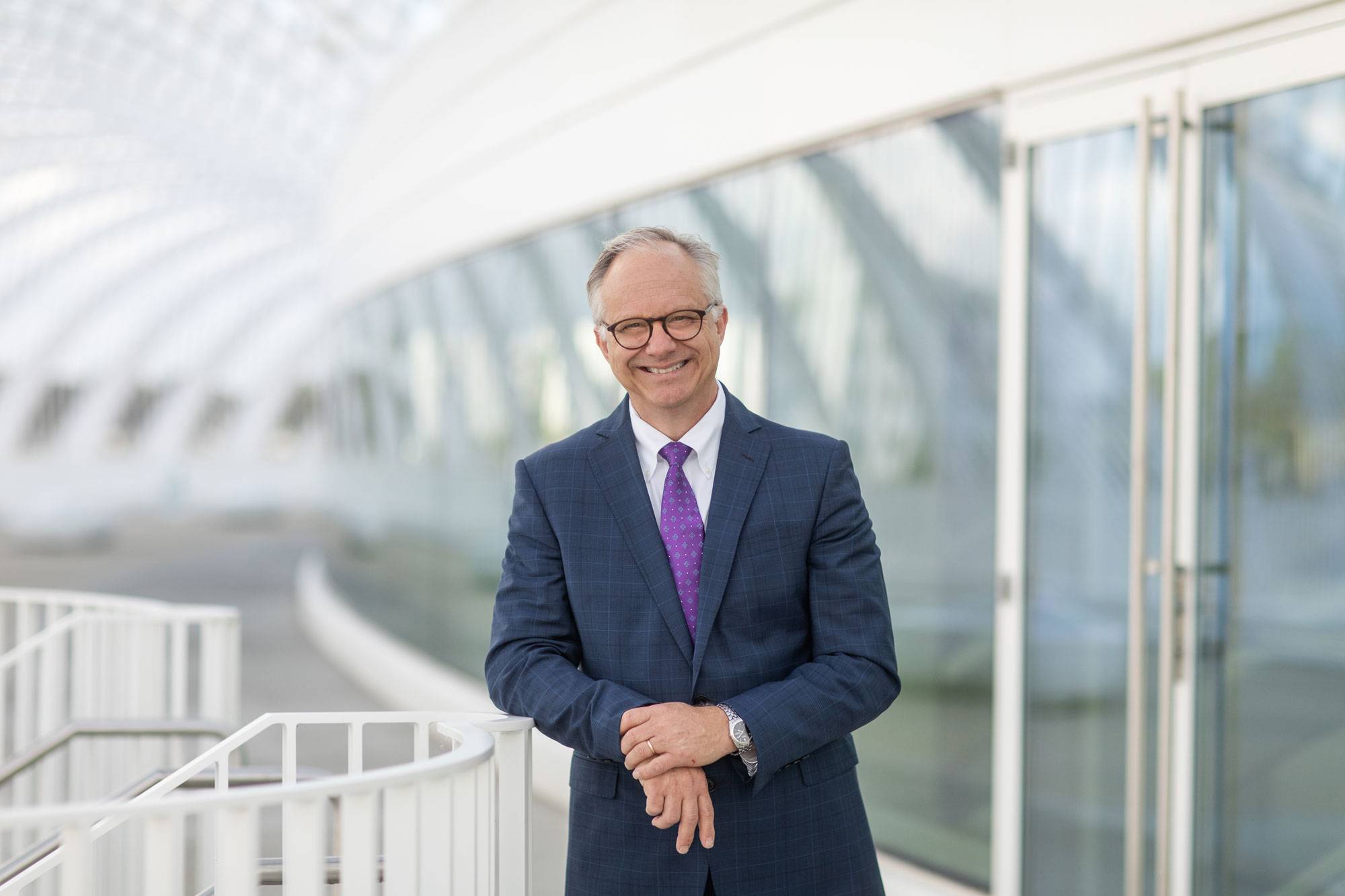 "It will be where private companies and academic researchers come together to commercialize innovation and where an entire community of people, who are not even here yet, come together to live, work, and play."